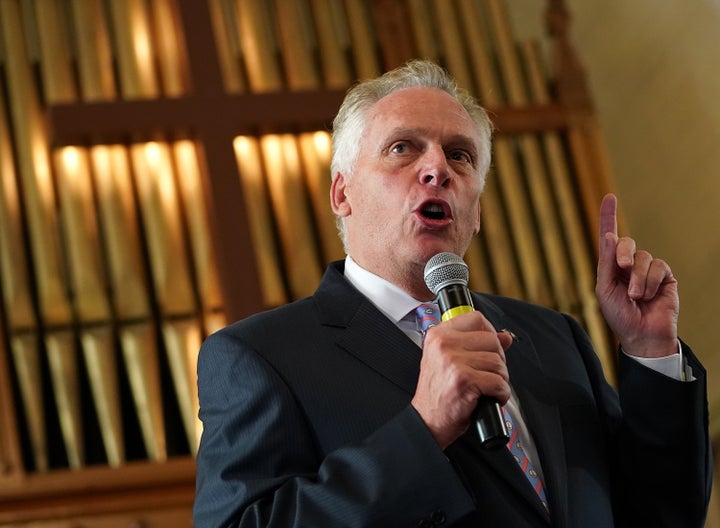 Former Virginia Gov. Terry McAuliffe (D) on Sunday said impeachment should be on the table for President Donald Trump, stemming from his friendly ties with Russian President Vladimir Putin.
"If President [Bill] Clinton or President [Barack] Obama had gone to Helsinki and done what President Trump had done, you would already have impeachment hearings going on," said McAuliffe, a former head of the Democratic National Committee. "It's something we ought to look at. Clearly, what he has done with Putin, he is a foe, he fights us every single day, we are battling him all over the globe."
McAuliffe's Sunday comments are a departure from what he said about the impeachment issue in November. He said then that special counsel Robert Mueller should complete his investigation of Russian efforts to manipulate the 2016 election and possible links between the Trump campaign and Russia before there was talk of impeachment.
Democrats are divided on whether calling for Trump's impeachment is a wise strategy ahead of the 2018 midterm elections, in which polls show them in good position to win control of the House. Some party leaders worry a focus on impeachment will distract from other issues and energize Republicans. House Minority Leader Nancy Pelosi (D-Calif.) has encouraged Democrats to tamp down talk of impeachment, but some in the party are forging ahead anyway.
McAuliffe, a longtime Clinton ally, has been mentioned as a possible contender for the 2020 Democratic presidential nomination ― speculation that he has not scotched.
Calling all HuffPost superfans!
Sign up for membership to become a founding member and help shape HuffPost's next chapter