 Virginia Gov. Terry McAuliffe (D) used his line-item veto power Friday to nix portions of the state budget, extending his battle with legislative Republicans who oppose his attempt to expand Medicaid under the Affordable Care Act.
McAuliffe struck language from the state legislature's budget that Republicans had inserted in the hopes of blocking a Medicaid expansion, which could provide health care to 400,000 uninsured Virginians.
"By refusing any and all compromise, the House leadership has turned its back on people all over Virginia who were looking to us to help them and their families gain access to lifesaving treatments and medicine," McAuliffe said at a Friday press conference. "With respect to health care, I am moving forward. There are several options available to me."
But that doesn't necessarily mean he will expand Medicaid eligibility using the authority and federal funding granted by the Affordable Care Act, McAuliffe spokeswoman Rachel Thomas told The Huffington Post.
"There are a number of options, so we're exploring all options within the governor's executive power to get Virginians access to the health care they need," Thomas said. "The governor wants to move forward in any way that he can. Whatever that looks like, whatever people call that, we'll have more details on that in the coming months."
Thomas would not offer details about what those options may be or declare that Medicaid would be the vehicle for McAuliffe's health care plan. McAuliffe said he would not wait until the legislature meets next in 2015, and he ordered state Secretary of Health and Human Resources Bill Hazel to submit a proposal by Sept. 1.
"We are not ruling anything out at this point," Thomas said.
These statements are contrary to articles by The Associated Press, The Virginian-Pilot and other news outlets, which say McAuliffe committed to adopting Obamacare's Medicaid expansion without legislative action. It's a maneuver, which may not be legal, that he reportedly has considered for months, according to a May article in The Washington Post.
McAuliffe explained that he would have vetoed the entire budget if it were not 10 days before the end of the fiscal year. Doing so would have risked a government shutdown.
Republicans may be forced to pursue legal means to block McAuliffe's action, since they do not have enough votes in the state Senate to override his veto.
"If the General Assembly wants to come onboard at some point, we're happy to do it," he said at the press conference, the Richmond Times-Dispatch reported. "But I have no illusions on the General Assembly … As it relates to this issue, they have turned their back time and time again."
The battle between McAuliffe's administration and the legislature has been a protracted one, and marked by unexpected obstacles: Democratic state Sen. Phillip Puckett resigned earlier this month, which gave the GOP control of the state Senate and the ability to insert the budget language blocking a potential Medicaid expansion.
Puckett gave up his seat allegedly after Republican officials promised him a job on a state tobacco commission and facilitated his daughter's judicial appointment, a move that's attracted the attention of the U.S. Justice Department. Puckett has taken himself out of consideration for the seat on the tobacco commission.
McAuliffe promised to expand Medicaid during his gubernatorial campaign last year.
CORRECTION: A previous version of this story stated incorrectly that McAuliffe's spokeswoman is Rebecca Thomas. Her name is Rachel Thomas.
Before You Go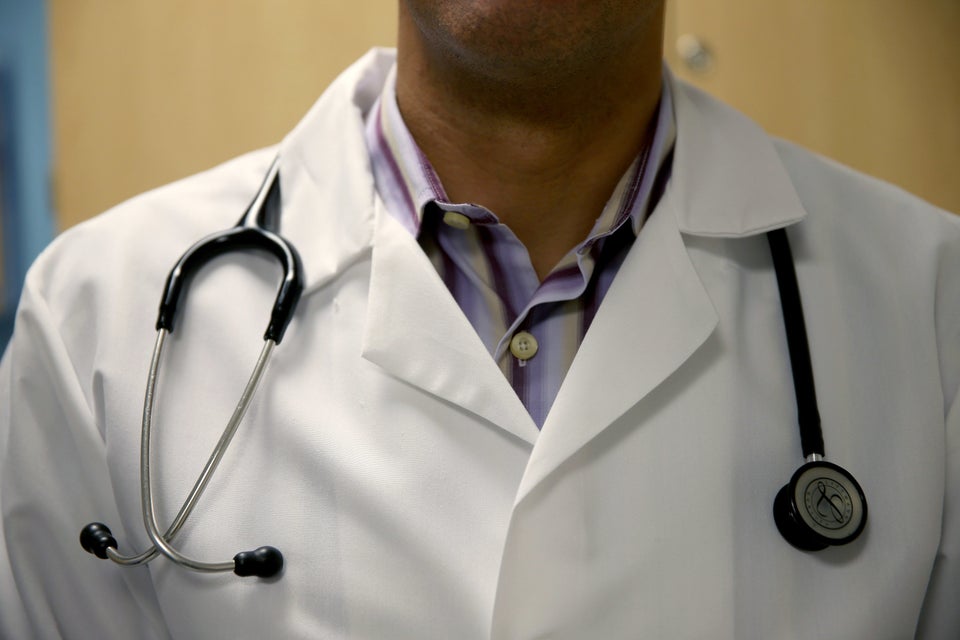 States Not Expanding Medicaid
Popular in the Community