Nothing he can do about it now!
Virginia Gov. Terry McAuliffe (D) appeared in a highly curious photo with legendary singer and pot smoker Willie Nelson.
"UH-OH Trouble!" Annie Nelson captioned the photo while tagging the governor and CNN commentator Paul Begala. It's not clear whether she's alluding to the pot.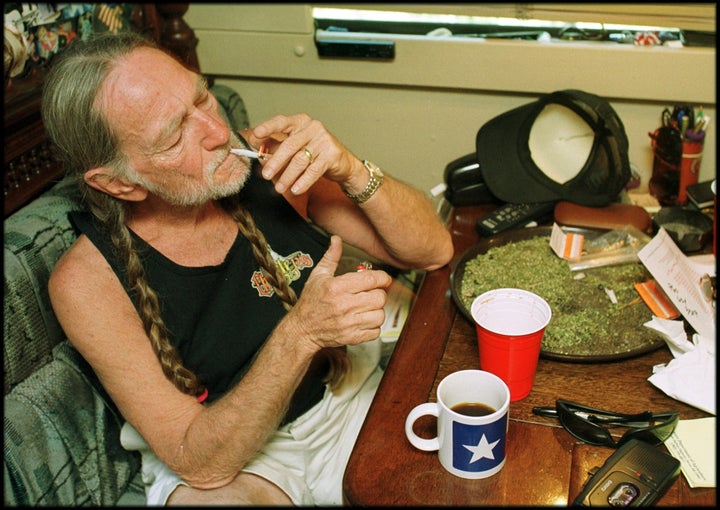 Marijuana is illegal in Virginia, where the pair met up during Nelson's performance in Bristow, but it is legal in Colorado and Washington, where his bud is sold.
He added that McAuliffe wouldn't recognize marijuana or paraphernalia "if it walked up and shook his hand."
"He's cool, but he's not that cool," Coy said.
"We spy a little Willie's Reserve tin on the table during this meeting with Virginia's @governorterrymcauliffe, who stopped by Willie's bus at Farm Aid!" the post read. "Alas, only one of the guys in this picture chose to toke."
BEFORE YOU GO
PHOTO GALLERY
The Most Influential Marijuana Users