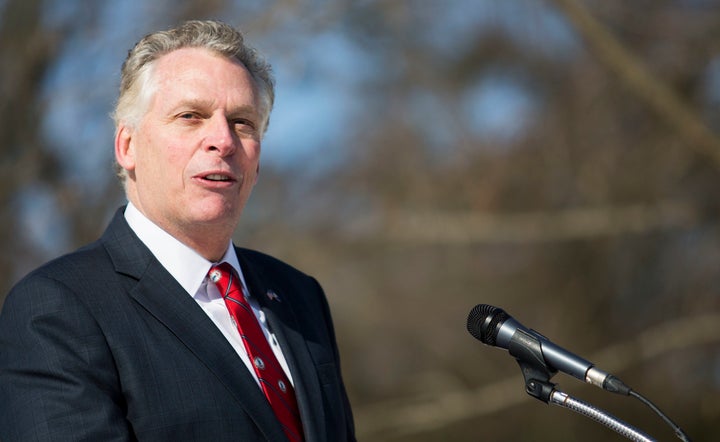 Virginia Gov. Terry McAuliffe (D) signed a major executive order Friday circumventing the state's Republican-controlled legislature by restoring voting rights to over 200,000 of the state's residents who have been disenfranchised by past felony convictions.
McAuliffe's order will allow those who have completed their sentences and probation or parole to have their right to vote restored, run for office and serve on a jury or as a notary public, without having to petition the state to be re-enfranchised.
"Throughout my administration my team and I have operated on a simple principle: Virginians who have served their time and reentered society should do so as full citizens of our Commonwealth and country," McAuliffe said in a statement. "Too often in both our distant and recent history, politicians have used their authority to restrict peoples' ability to participate in our democracy. Today we are reversing that disturbing trend and restoring the rights of more than 200,000 of our fellow Virginians who work, raise families and pay taxes in every corner of our Commonwealth."
McAuliffe's rights restoration order applies to all ex-felons who have completed their sentence and other requirements as of April 22. Similar orders will be issued monthly to restore the rights of individuals who complete their sentences in the future.
The order builds upon McAuliffe's move last year to end the requirement that ex-felons pay outstanding court fees before they have their voting rights restored. In 2014, he also reduced the number of years that Virginians convicted of violent felonies had to wait before they could apply to vote again.
A press release from McAuliffe's administration said the governor has already restored the rights of more than 18,000 Virginians, which is more than the past seven governors combined.
The Republican Party of Virginia said McAuliffe's order was "a transparent effort to win votes."
"Mercy requires that we as Virginians be a Commonwealth of second chances. But there are limits," said the party's chairman, John Whitbeck. "[McAuliffe] could easily have excluded those who have committed heinous acts of violence from this order, but chose not to. Blanket restoration, without regard to the nature of the crimes committed, doesn't speak of mercy. It speaks of political opportunism."
"It is hard to describe how transparent the Governor's motives are. The singular purpose of Terry McAuliffe's governorship is to elect Hillary Clinton President of the United States," he said. "When convicted felons have completed their sentence and paid their debt to society, they deserve the opportunity to demonstrate they once again deserve their civil rights. However, there should be a clear, consistent, and delineated policy that applies fairly and equitably. That policy should take into account the nature of the crimes committed, whether they have paid back their victims and the court system, and their willingness to serve as productive members of society."
Democrats and Republicans have also fought over other voting restrictions in the state. The Democratic Party of Virginia sued to block a voter identification law signed by former Gov. Bob McDonnell (R) in 2013 that requires voters to bring a photo ID to the polls, arguing that it would disproportionately burden low-income voters and racial minorities. A federal court heard arguments for their lawsuit in February.
Nearly 6 million Americans are currently banned from voting because of prior felony convictions. Maine and Vermont never strip voting rights from people convicted of felonies, while three states -- Kentucky, Iowa and Florida -- permanently disenfranchise all people with past felony convictions.
Update: This story has been updated with comments from the state's Republican leadership.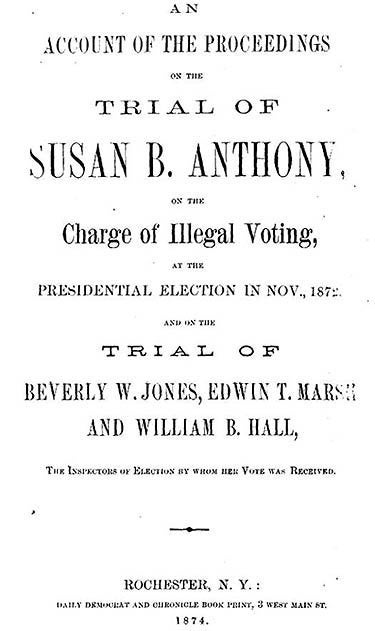 Historic Images Of Women Voting
Popular in the Community