The petition states that Richardson, a favorite of the fashion crowd, has exploited models, produced "degrading pornographic imagery" and generally exercised unprofessional and inappropriate behavior. These allegations are based on multiple first-person reports from models like Coco Rocha, Jamie Peck and Rie Rasmussen, all of whose confessions made their way to mainstream media over the past few years.
But repeated reports of Richardson's questionable behavior haven't really made a difference. Celebs like Miley and even Lena Dunham have worked with Richardson in the past year, and fashion magazines like Harper's Bazaar keep on hiring him for their cover shoots. The Change.org petition calls for these employers to stop hiring him, stating:
Stop using alleged sex offender Terry Richardson as your photographer. By continuing to employ him for editorial fashion shoots, or to run advertising campaigns shot by him is to CONDONE his behaviour.
Industry insiders have echoed the call. In an interview on HuffPost Live this week, Elizabeth Paton, fashion and luxury correspondent for the Financial Times, said, "The reality is, until editors stop using him for covers, until Hollywood stars stop picking him as a photographer or a videographer for their shoots, he'll stay the way [he is]."
And the way he is can be fairly shocking. Jamie Peck modeled for Richardson at 19 and later recounted how he had her pose naked, then took his clothes off and convinced her to give him a handjob while his set assistants watched. Said Peck on HuffPost Live:
"If you do a thought experiment and replace the fashion workplace with any other workplace, and the boss whipped out his dick and demanded sexual favors or you don't get to have that job anymore, that would be very clear to people that that's sexual harassment and that guy could get sued. I don't see how this is any different."
The 2,805 people who signed the Change.org petition would probably agree. Head to Change.org to read the petition yourself, and watch the full HuffPost Live segment discussing Richardson's controversial reputation at HuffPost Live.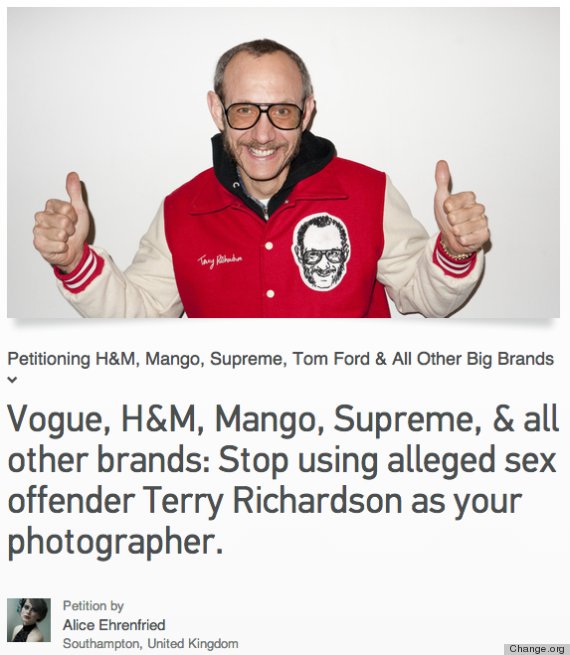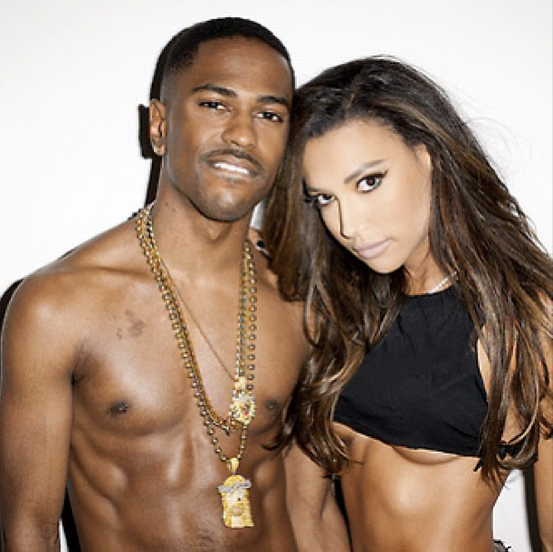 Stars Shot By Terry Richardson (NSFW)