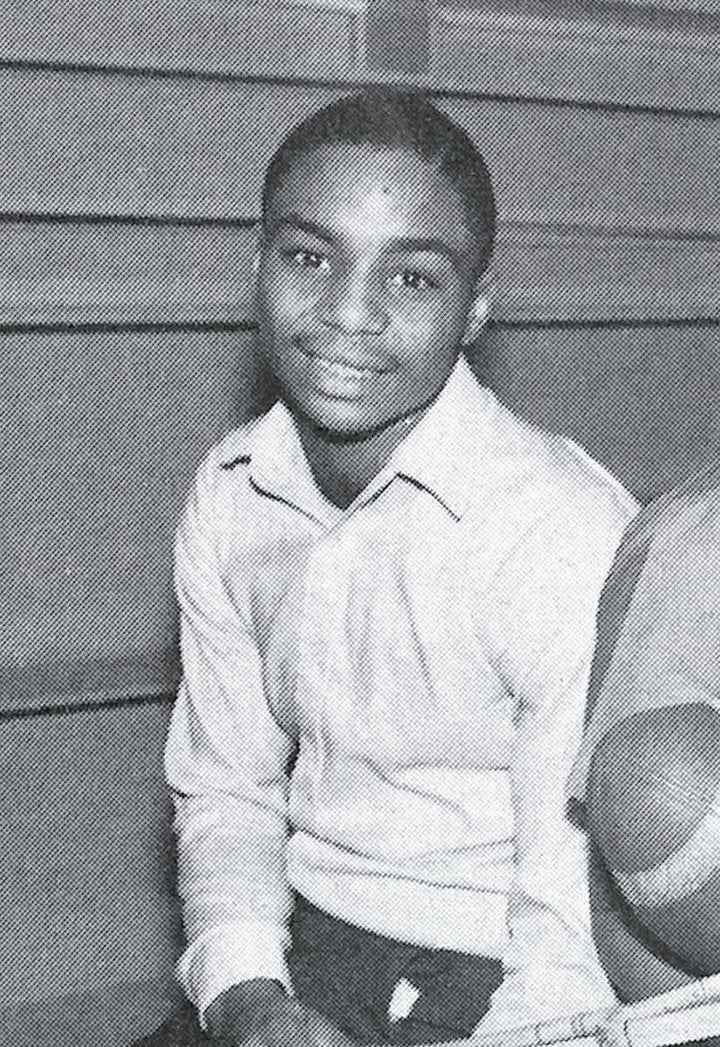 PHILADELPHIA -- A state judge on Friday tossed out the death sentence for Terry Williams, a convicted killer facing lethal injection in just five days, after ruling that prosecutors hid crucial mitigating evidence from defense attorneys before his trial nearly 30 years ago.
Philadelphia's district attorney called the ruling "improper" and said he would appeal immediately to the Pennsylvania Supreme Court.
Williams was sentenced to death for killing Amos Norwood, a 56-year-old chemist, in Philadelphia in 1984. Norwood was found beaten and stabbed to death in a cemetery, and his body was set on fire. Williams was three months past his 18th birthday at the time of the killing. At his trial, the lead prosecutor called Norwood an "innocent man" and told jurors that Williams committed the murder "for no other reason but that a kind man gave him a ride home."
But as Williams' execution date approached last month, Judge M. Teresa Saramina, of the Pennsylvania Court of Common Pleas, ordered a last-minute hearing to weigh defense claims that prosecutors suppressed evidence related to Norwood and the nature of his relationship with Williams. That hearing unearthed previously undisclosed accusations that Norwood had molested teenage boys and paid Williams for sex before his death.
In a statement from the bench, Saramina said prosecutors "sanitized" the statements of key witnesses, including Norwood's wife, by removing statements indicating that Norwood was involved in illicit sexual conduct with teenage boys. "Ultimately, the nondisclosure of that evidence undermines confidence in the jury's death sentence," Saramina said.
Saramina harshly criticized the conduct of Andrea Foulkes, the assistant Philadelphia district attorney who led the prosecution during the trial, saying Foulkes "played fast and loose" with the truth during the case. "She had no problem with disregarding her ethical responsibilities," Saramina said.
As part of last week's hearing, Saramina ordered that prosecution and police files from the case be made available to the defense, over the protests of prosecutors. From those files, defense attorneys and the judge retrieved interview notes never handed over to the defense during nearly three decades of appeals.
Among the files was a previously undisclosed police interview with Mamie Norwood, Amos Norwood's wife. Shortly after her husband's murder, Norwood told police about a time when she was awakened by her husband at 2 a.m. and found a "young, slim male" standing silently in the hallway of her home. Norwood told police that her husband asked her for money, then loaded his car full of stereo equipment and drove off with the young man. The next day, Norwood told his wife and friends that he had been "abducted" and then escaped.
Police statements turned over to the defense contained no mention of Norwood's account of the incident.
The Rev. Charles Poindexter, the pastor at Norwood's church, where he was the leader of a youth group, told police he believed Norwood was a homosexual and said that a mother in his congregation had accused Norwood of molesting her teenage son and other boys. That interview also was not disclosed. Handwritten notes by Foulkes documented allegations by another teenage boy who said he was touched on his "privates" by Norwood and told to keep quiet about it.
Foulkes had also prosecuted Williams for killing Herbert Hamilton, a 51-year-old man, several months before the Norwood killing. In that case, a jury found Williams guilty of third-degree murder after hearing evidence that Hamilton was a sexual predator who preyed on underage teenage boys, including Williams. But for years, Foulkes has insisted that she had no evidence at the time that a similar motive was at play in the Norwood murder. "I would have preferred to have more evidence of homosexuality if it was available," Foulkes said. "It would have made a cleaner motive."
"I had no evidence of it at the time of the trial," she said.
Seth Williams, the Philadelphia district attorney, lambasted Saramina's decision, saying the judge "unfairly victimized" Foulkes. Williams called the notes and interviews "scraps of paper" that had no bearing on the case. "The well-deserved death sentence imposed by a jury on a vicious double murderer has been unjustly overturned," Williams said in a statement.
The district attorney's appeal could put the execution of Williams back on track next week if it prevails.
Under Saramina's ruling, Williams will get a new hearing before a jury to determine whether he should be executed or not. The judge did not overturn Williams' guilty verdict in the Norwood murder. If Williams prevails in court, he will serve life in prison without the possibility of parole.
Related
Popular in the Community