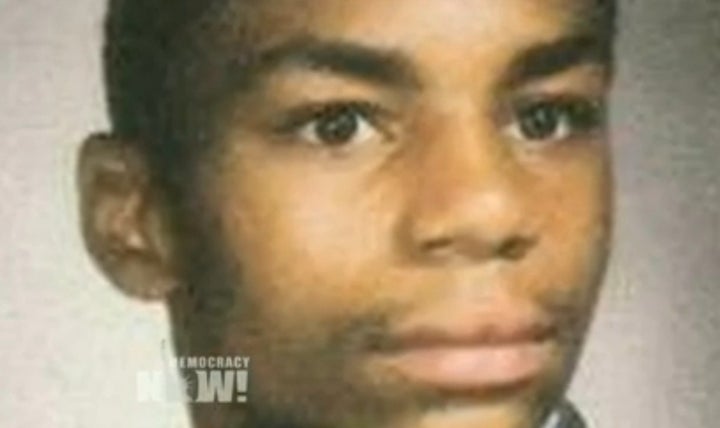 A Philadelphia judge on Friday granted a condemned man a rare hearing to weigh whether prosecutors failed to disclose key evidence indicating the true motive behind a grisly killing nearly 30 years ago.
The ruling is a major break for Terry Williams, 46, slated to be the first prisoner in more than 50 years to be executed in Pennsylvania while still appealing his sentence. Attorneys for Williams say his life should be spared due to his traumatic and violent childhood, and the fact that he was sentenced to die for killing a man who sexually abused him and other teenage boys.
Judge Teresa Sarmina, of the Philadelphia Court of Common Pleas, did not stay Williams' execution, which is scheduled for Oct. 3, but allowed a hearing next Thursday that opens the door to that possibility. His attorneys want Williams' sentence reduced to life in prison without the possibility of parole.
Williams was sentenced to die for murdering Amos Norwood, 56, a chemist and church volunteer, whose body was found stabbed, bludgeoned and partially burned in a Philadelphia cemetery in June 1984. Police traced Norwood's stolen credit card to Williams and Marc Draper, a childhood friend who pleaded guilty to murder and implicated Williams in the crime.
His arrest and trial shocked the city. A college freshman, Williams was the star quarterback of his championship high school football team, and a popular and academically gifted student.
Prosecutors argued at trial that the murder was a robbery that went wrong. Williams' attorneys now say the killing was motivated by rage Williams felt toward Norwood, who Williams said paid him for sex while he was underage.
But jurors never heard Williams' claims that he and Norwood were involved sexually, or that Norwood was implicated in the sexual abuse of underage teenage boys in his church congregation. The jury also did not hear Williams' claims that he had been sexually victimized by neighborhood men and older teens from early childhood through adolescence. Williams was three months past his 18th birthday -- the legal cutoff for execution in the U.S. -- when Norwood was killed.
After his arrest in the Norwood murder, Williams was charged and convicted of third-degree murder for the savage stabbing death of another man, later identified as a prolific abuser of teens. The man's body was found in room scattered with dozens of Polaroid photographs of nude teenage boys.
State and federal appellate courts found that Williams' attorney in the Norwood case was negligent in not presenting evidence of abuse at trial, but rejected his appeal anyway, ruling that the negligence did not materially impact the jury's verdict.
Mamie Norwood, the victim's widow, has pleaded for clemency for Williams, but Philadelphia prosecutors are pushing hard for his execution, recently filing a 107-page brief opposing defense motions for a stay.
The approaching execution has touched a nerve in Pennsylvania, where several high-profile child sex abuse trials this year have forced widespread soul-searching over the failure by church leaders and educators to root out and report sexual predators in their ranks.
"If any state should know what sexual trauma does to somebody, it's Pennsylvania," said Marc Bookman, executive director of the Atlantic Center for Capital Representation, an anti-death penalty group. "And this is the person that gets executed?"
In July, a senior priest with the Catholic Church's Archdiocese of Philadelphia was sentenced to three to six years in state prison after being convicted of allowing a priest known to him as a sexual predator to maintain extensive contact with children. Judge Sarmina, who ordered the new hearing for Williams, oversaw the trial.
In June, Jerry Sandusky, a former assistant coach at Penn State University, was convicted of 45 counts of child sexual abuse over 15 years. Testimony at Sandusky's trial established that top university officials were repeatedly told of the abuse but did not report it to police.
Next week's hearing will feature testimony from Draper, who pleaded guilty to acting as Williams' accomplice in the murder of Norwood and is serving a life sentence without the possibility of parole. Andrea Foulkes, the Philadelphia assistant district attorney who prosecuted Williams and Draper, also was called to testify.
In sworn declarations to Williams' defense team, Draper described the events of Norwood's murder and said that Philadelphia prosecutors told him not to discuss sexual involvement between Williams and the older man.
According to his declarations, the night of the killing, Draper and Williams were hanging out on a street corner when they were approached by Norwood in his car. Norwood picked up the two boys and drove to a nearby cemetery. "Norwood was very comfortable," Draper wrote.
At the cemetery, Williams and Norwood went off alone, presumably to have sex, according to Draper.
"After some time passed, Terry came back to the car and told me to come with him," Draper wrote. "Terry was acting crazy. He started yelling stuff and began hitting Norwood with a tire iron."
"He was yelling 'so you like boys, so you like boys' as he hit Norwood."
Draper's statements about Norwood having sex with Williams were never disclosed to the defense or at trial, according to Williams' attorneys. "Neither Ms. Foulkes nor the police wanted to hear anything about the case having to do with Norwood having sex with Terry," Draper said in his statement.
Foulkes, who now works as a federal prosecutor, told the Philadelphia Inquirer Friday that she could not comment on the case.
Williams' defense team also wants to present affidavits indicating that Norwood propositioned and molested teenage boys he oversaw as a youth leader at a Philadelphia church.
In February, the Rev. Charles Poindexter, 80, pastor at St. Luke's Church in Philadelphia for 33 years, provided a signed statement for Williams' defense and an investigator, describing his suspicions that Norwood was abusing teenage boys in the congregation. Norwood spent an inordinate amount of time with the teens, lent them money and let them sleep over at his house, Poindexter said.
In his statement, Poindexter also said that several years before Norwood's death, the mother of a 15-year-old boy told him that Norwood had fondled her son's genitals while driving him home from a church event.
"She also told me that Amos had inappropriately touched a number of other boys at the church," Poindexter said in the statement. "The mother and her son eventually left the church."
Reached by phone at his home in Virginia, Poindexter denied making any incriminating statements about Norwood to the defense team. But the signature at the bottom of the defense affidavit is identical to the one at the bottom of a police statement Poindexter gave police in 1984, days after Norwood's murder.
In the police interview, Poindexter was asked whether he was aware of "any homosexual tendencies involving Amos." He said no.
"He was one of the straightest persons as far as I knew," Poindexter told officers.
Related
Before You Go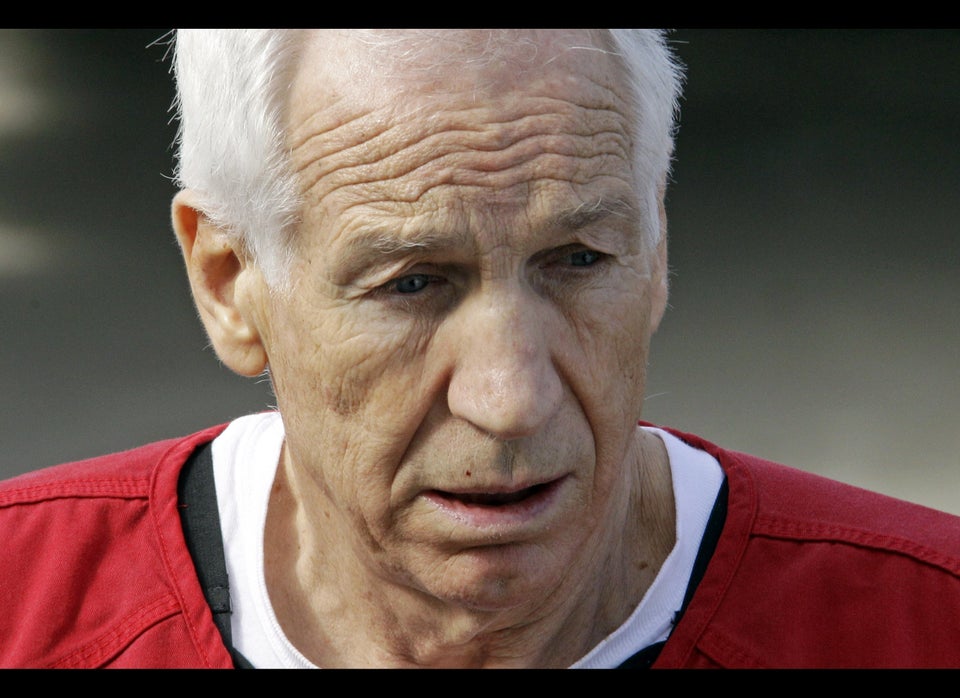 Jerry Sandusky Trial
Popular in the Community