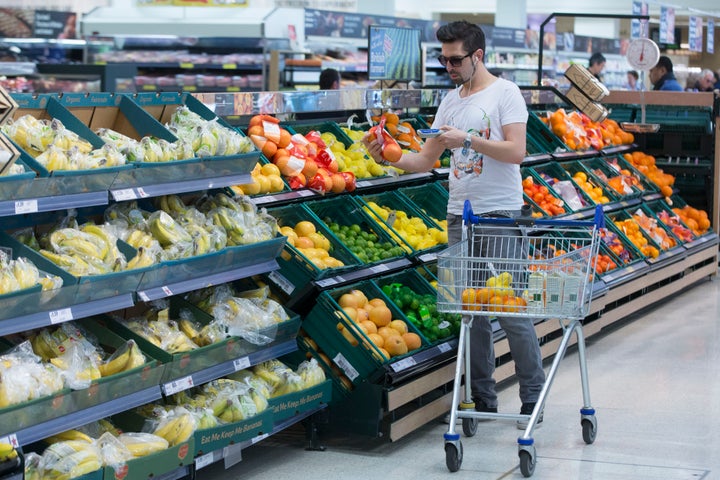 One of the U.K.'s -- and the world's -- biggest grocery store chains announced big news on the food waste front this month.
In the coming months, Tesco, which boasts some 6,800 stores worldwide but is headquartered in England, will expand its 14-store trial run of an initiative that saved the equivalent of 50,000 meals worth of food from heading to a landfill, donating that food, instead, to charity groups.
The company plans to have the program, powered by a digital food-redistribution platform called FareShare, in place across all of its U.K. stores by the end of 2017. By that time, the chain aims to partner with 5,000 different charity recipients of its unsold food.
Tesco's announcement comes on the heels of a number of new developments on food waste to come out in recent months.
Compared to the momentum happening around food waste abroad, U.S. efforts on the issue make for decidedly less eye-grabbing headlines.
Emily Broad Leib, director of Harvard Law School's Food Law and Policy Clinic, says that is because the U.S. has arrived at the issue later than countries like France and the U.K., where efforts to address the issue have gotten a significant head start on the U.S. and are, just now, coming to fruition.
Still, Leib noted, Americans are making significant progress.
"I do think it's on the radar of more and more stores," Leib told The Huffington Post.
A handful of states have already passed some kind of legislation aimed at reducing food waste, with encouraging results. In Vermont, some food charities reported a 50 percent surge in donations after a new law capping the amount of food companies can bring to a landfill went into effect in 2014. A similar law also went into effect in Massachusetts last year.
Perhaps more notably, companies themselves are being proactive on the issue.
Walmart announced, last year, that it had asked its private brand suppliers to switch to standardized labeling stating, only, "best if used by" dates rather than the endless variations of alternative labels that often cause consumers to throw out food that was still perfectly safe to eat.
"It doesn't seem like a big change, but part of the challenge when labels are not standard is that consumers aren't sure what to gather from that," Leib said, "but standardized labeling resonates with consumers."
William Fisher, vice president of science and policy initiatives at the Chicago-based Institute of Food Technologists, agreed.
A paper Fisher co-authored in 2014 argued that inconsistent date labeling on food products not only led to consumer confusion and food waste, but also an unneeded financial burden for consumers and retailers alike. The paper concludes by calling for uniformity in date labeling and increased consumer education on what different terms on date labels actually mean.
More generally, Fisher added, he believes the industry is more willing "than ever before" to tackle sustainability issues like food waste.
"It's not a fad and it's clearly not a trend," Fisher told HuffPost. "When I talk to people even around the world on this, I see progress being made every day."
David Fikes, vice president of the Food Marketing Institute, which helps operate the industry-led Food Waste Reduction Alliance, said the alliance's members are not only open to the idea of taking action but are already doing so.
Members of the group, co-operated by the Grocery Manufacturers' Association and National Restaurant Association and FMI, also include industry heavyweights like General Mills, McDonald's and Kellogg's. One member company, Kroger, is using food waste to help power one of its distribution centers in California via an anaerobic digester. Another, Wegmans, has made significant strides with its composting efforts.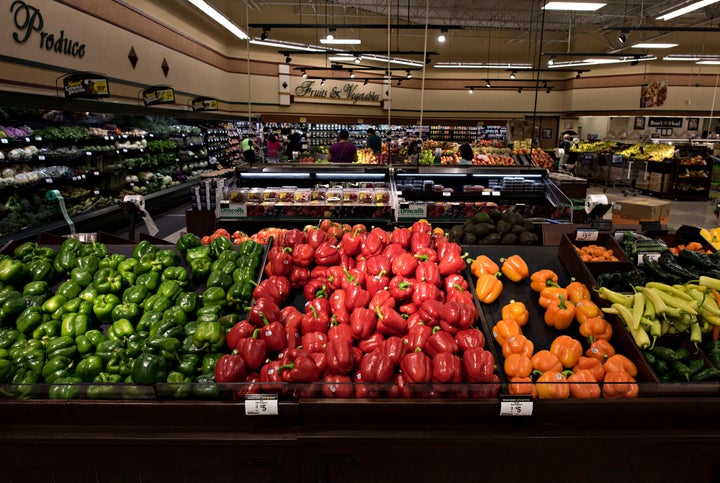 Frankly, Fikes added, caring about food waste is just not a tough sell to the industry at this time.
"There is no one in this business who wants to see food go to waste," Fikes said. "It's bad for business, bad for the economy and bad for the environment. Everyone in this industry would like to see food waste reduced if not completely eradicated."
Though the industry is largely aware of the strategies available for addressing the problem and willing to give them a go, there are still significant obstacles to them doing just that.
According to Fikes, the U.S. is at a disadvantage at dealing with food waste compared to European countries due to the layers of regulations presented by local, state and federal government.
Infrastructure like storage capacity and transportation methods are also a concern, as Fikes pointed out that it takes time to prepare for a surge in donations between food retailers and charities like what was seen in Vermont.
And though current federal law already protects "good Samaritan" food donors in the event of donated food "causing harm" to its recipient, Fikes said those laws could be stronger.
Still, Fikes says his group and other industry leaders are keeping a close eye on how European initiatives on food waste pan out.
"It's a bit of a different environment, but there's no reason we can't take success stories from there and apply them to what we're doing here," Fikes said.
The need for action is significant. According to the EPA, the U.S. sends approximately 30 million tons of food to landfills each year, waste that emits methane, a greenhouse gas that contributes to climate change.
And addressing food waste in retail environments is just part of the battle. American consumers, in their own home, shoulder the largest portion of the blame, tossing out an estimated $640 worth of food per household each year.
Support HuffPost
The Stakes Have Never Been Higher
Related
Before You Go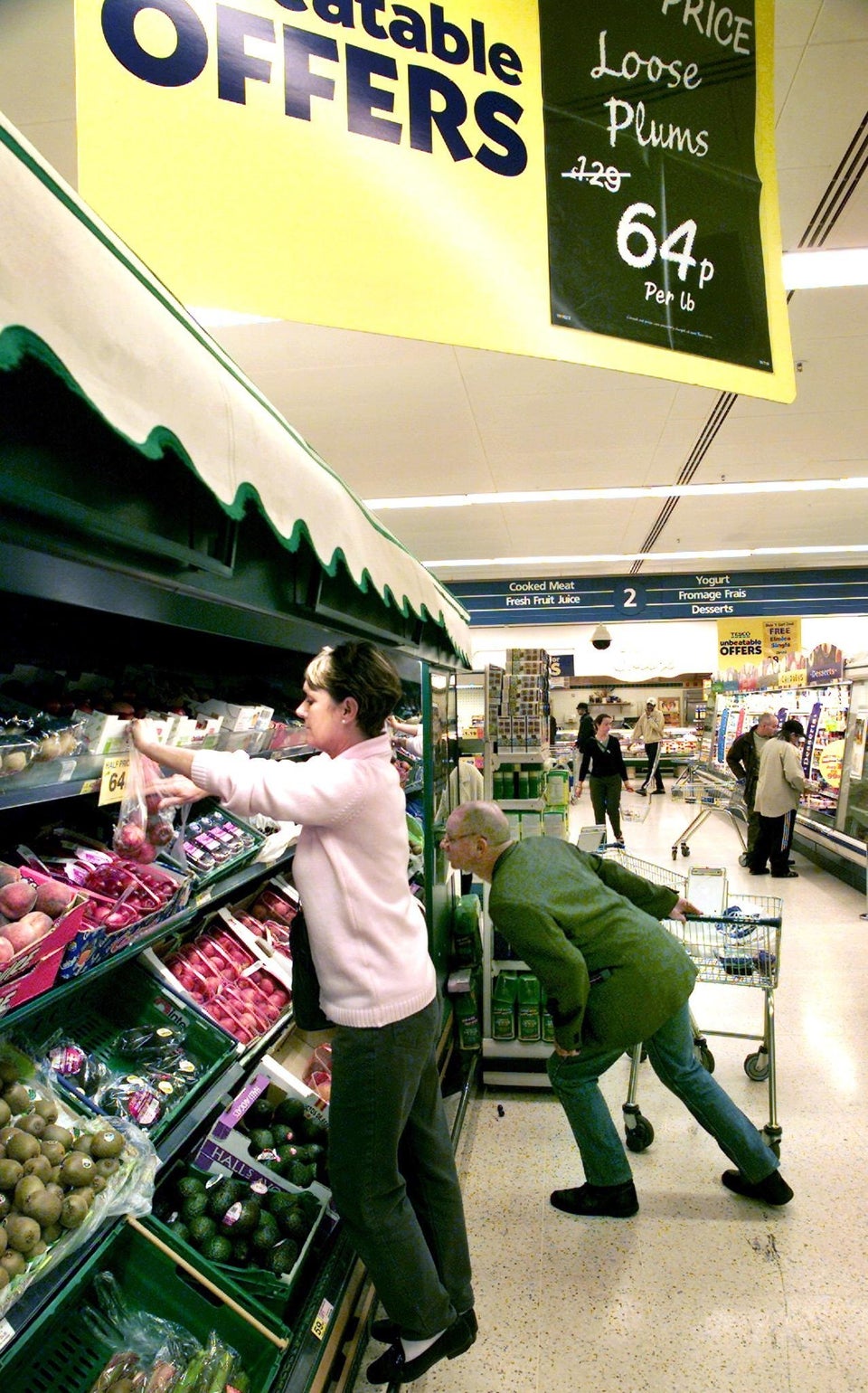 Food Waste: What You Can Do
Popular in the Community