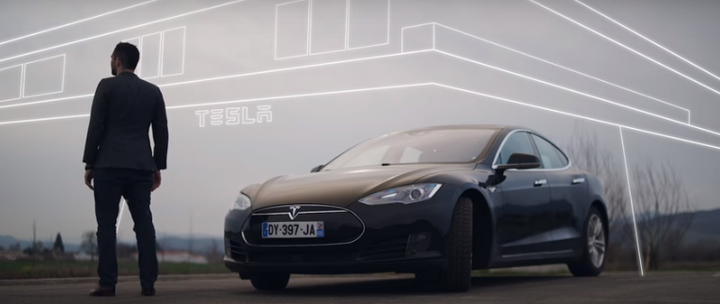 In January, Elon Musk joked that Alsace may be the best location for Tesla Motors' planned factory in Europe. By choosing such a culturally blended region -- a place that's alternately been controlled by France and Germany -- the electric automaker could please everyone.
"This is idle speculation, but maybe we can put a factory in Alsace," the billionaire entrepreneur told fans at a talk in France. "It's like half in Germany, half in France, or something like that."
Well, earlier this month, Alsace made its pitch.
A video produced by the Strasbourg-based ad firm Blackblitz Strassbourg shows a black Model S sedan driving through the region's wooded countryside and narrow streets lined with castle-stone buildings. In the end, the driver steps out of the car and envisions the blueprint of a large Tesla factory, built beside a sleepy rural village.
"We had heard of Elon Musk, who said he planned to settle on Alsace, and we decided to make a promotional video, a project totally free from coercion, jumping on the subject," Greg Matter, a partner at Blackblitz Strassbourg, said in a statement to Agence-France Presse, cited by the electric vehicle blog InsideEVs.
Blackblitz did not immediately respond to a request for comment.
Tesla currently builds its cars at a factory in Fremont, California, and construction is underway on an enormous battery-making facility -- dubbed the Gigafactory -- in Nevada to drastically increase manufacturing.
But in September, Musk said he hoped to begin looking for places to erect another factory for producing Tesla vehicles in Europe. That would eliminate the need to ship cars across the globe from California.
The environmental costs of shipping matter for a green carmaker like Tesla. In 2007, the shipping industry accounted for 2.7 percent of human-made carbon dioxide emissions, according to the International Maritime Organization, the U.N. agency that oversees the oceans. That number is expected to more than double by 2050 if nothing is done to curb it.
Tesla already operates a small facility in the Netherlands, but it'll need something bigger in the next few years when it rolls out the Model 3, its long-awaited cheaper model. That car is expected to sell for about $35,000.
Jump to 14:40 for Musk's comments about Alsace:
"To do large-scale manufacturing on the order of a million units a year type of factory, we'll need a much bigger area of land, access to a large employee base and to try to make as many countries in Europe happy as possible," Musk said in January.
Musk has also floated Flanders, the Dutch-speaking half of Belgium, as a potential location for such a project. But Alsace does make a decent bid.
"This is not a prediction, just spitballing here," Musk said to the French fans in January. "But the bottom line is it makes total sense."
"We're definitely going to have both engineering and production in Europe long term," Musk added. "It's just a question of when."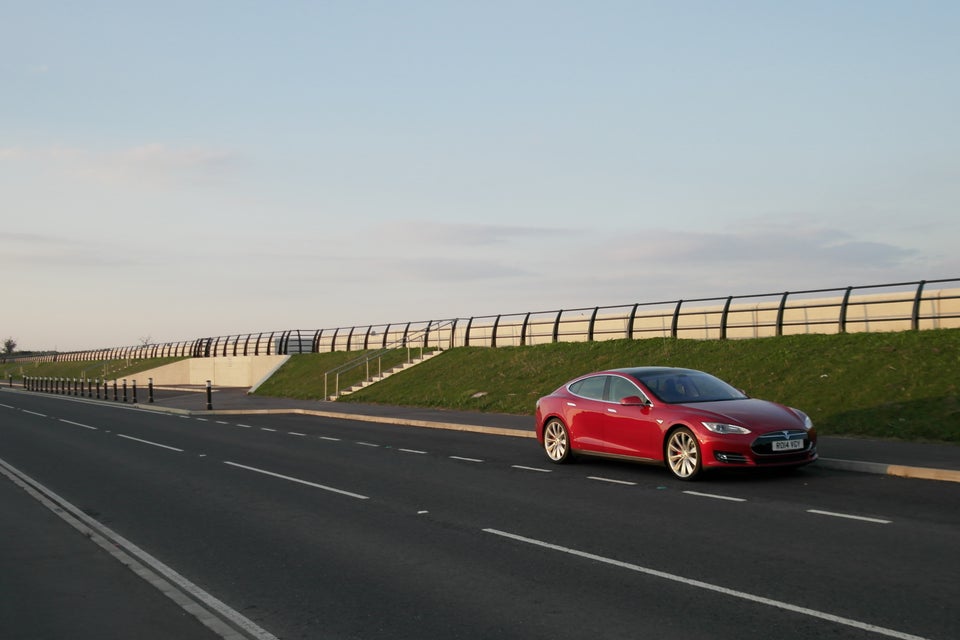 Tesla Model S Performance Plus