Elon Musk must be feeling pretty pleased right about now.
And in what's surely a rarity, rather than hurt the case for Autopilot, the data NHTSA pulled from Tesla actually makes a pretty compelling argument in its favor.
Statistically, the government agency found Teslas (both Model S and Model X) with the Autopilot installed crashed about 40 percent less often than their purely human-driven counterparts.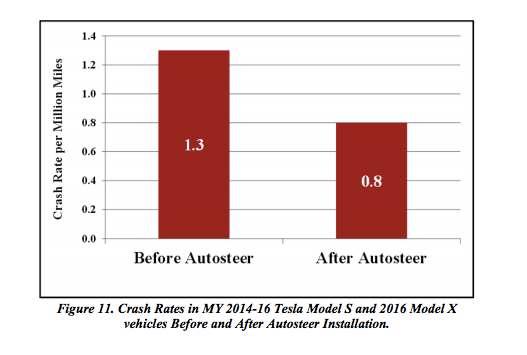 The "Office of Defects Investigation (ODI) analyzed mileage and airbag deployment data supplied by Tesla for all [model years] 2014 through 2016 Model S and 2016 Model X vehicles equipped with the Autopilot Technology Package, either installed in the vehicle when sold or through an update, to calculate crash rates by miles travelled prior to and after Autopilot installation," NHTSA stated in its report, explaining its methodology.
"The data show that the Tesla vehicles crash rate dropped by almost 40 percent after Autosteer installation."
Autosteer is the main component of Autopilot; it keeps a car in its lane and maintains its speed in relation to surrounding traffic. Autopilot also includes parking assistance functions.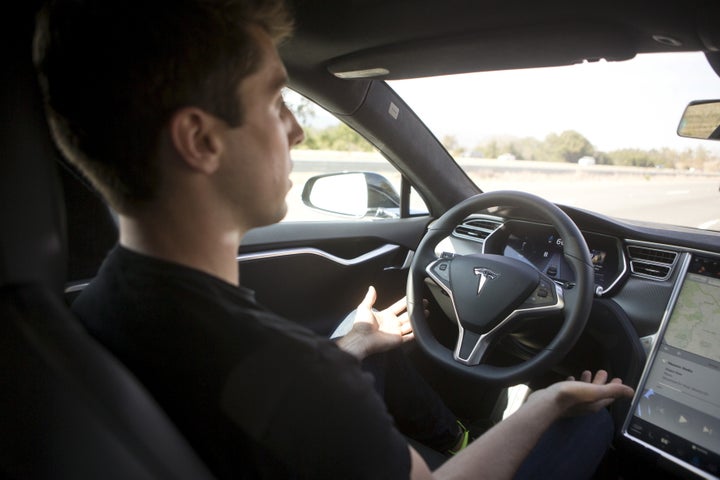 NHTSA hastened to add that all responsibility ultimately falls on the driver, Autopilot or no.
In the case of the May 2016 crash, for instance, NHTSA concluded driver Joshua Brown was at fault. He'd set the Model S on Autopilot at 74 mph less than two minutes before the accident and took no evasive measures as he neared impact with the tractor-trailer. 
Brown "should have been able to take some action before the crash, like braking, steering or attempting to avoid the vehicle," the report found. "He took none of those actions."
Tesla ― and all automakers developing self-driving vehicles ― must be upfront about the limitations of their technology, U.S. Transportation Secretary Anthony Foxx told Reuters on Thursday, so that drivers are not lulled into a false sense of security.
"At Tesla, the safety of our customers comes first, and we appreciate the thoroughness of NHTSA's report and its conclusion." 
Calling all HuffPost superfans!
Sign up for membership to become a founding member and help shape HuffPost's next chapter
BEFORE YOU GO
PHOTO GALLERY
Tesla Model S Performance Plus