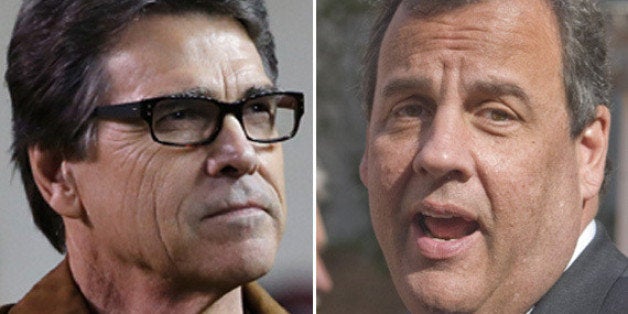 Four states that some argue are stifling innovation by preventing Tesla Motors from selling electric cars directly to consumers are in the running to win the inaugural Luddite Award from a Washington, D.C., think tank.
Over the last few years, Arizona, Michigan, New Jersey and Texas have all caved to pressure from car dealership associations to enforce decades-old regulations banning the direct sale of cars by a manufacturer. Designed to protect local businesses from Detroit's auto behemoths, those laws were clearly not written to stifle new car startups. Tesla sells only a small number of its luxury electric vehicles each year.
For their narrow view, the nonprofit Information Technology & Innovation Foundation has nominated the four states for its first Luddite Award. Other nominees include the National Rifle Association for opposing smart guns, New York state for cracking down on lodging site Airbnb, and media pundits who claimed "robots" would kill jobs. A winner will be announced on Feb. 5.
"The fact that you've got states that are taking this active stance to prevent people from buying this green, clean car seems pretty outrageous to us," Rob Atkinson, president of the think tank, told The Huffington Post on Thursday. "Tesla is a pretty interesting innovation in the sense that electric cars are going to have to be a core component of climate change remediation."
The term Luddite, which describes someone who opposes new technology, originates from the bands of English textile workers who destroyed newly automated milling machinery in the early 1810s out of fear that it threatened their jobs.
"That's exactly what this is," Atkinson said. "In this case, it's wealthy car dealers who have a great thing going and want to prevent competition."
Unlike traditional automakers, which sell through a vast network of franchised dealers, Tesla dealerships are all owned by the company itself.
"We didn't get into this battle to destroy the franchise system," Diarmuid O'Connell, Tesla's vice president of business development, told HuffPost last year. "But in order to give life to and make successful electric vehicle technology, it is required that we, the primary creators, are informing the public and serving the customers."
A spokeswoman for the Palo Alto, California-based company did not immediately respond to a request for comment about the Luddite Awards.
State lawmakers in at least two of the technophobic foursome are considering bills that would lift the bans on direct-to-consumer sales, at least to some extent.
"There will be more states that do compromises," Atkinson said. "But I'm skeptical that all the states will buy into that."
In New Jersey, a bill that would allow any company that builds zero-emissions vehicles, such as Tesla, to operate up to four stores is pending in the state Senate. Texas Gov. Rick Perry (R) said he wanted to legalize Tesla's sales model back in March, when he was trying to convince the company to build a $5 billion battery factory in the state. Around the same time, lawmakers in Arizona began pushing a bill to lift their ban, but it failed to reach the state Senate before a long recess.
Michigan, the heartland of the American auto industry, became the latest state to stomp on Tesla sales in October, when Gov. Rick Snyder (R) signed a bipartisan bill explicitly requiring all automakers to sell through franchised dealers. The governor noted that direct sales of new cars were already illegal under Michigan law.
Popular in the Community