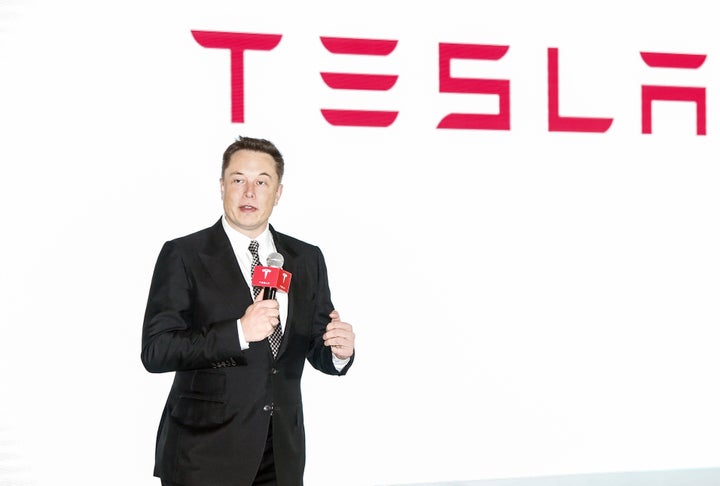 ​Tesla Motors said on Friday it is exploring plans to start manufacturing some of its cars in China, rather than shipping them there from the United States.
The electric automaker appears to be nearing a deal with Chinese officials that would allow it to partner with a local producer and begin making its Model S and Model X cars in the country, Reuters reported, citing Chinese-language transcripts of negotiations.
Tesla spokeswoman Khobi Brooklyn confirmed that the discussions were underway, though she could not verify the transcripts.
"We are in discussions with state and national government officials," she told The Huffington Post in an email on Friday. "Any decision would come as a function of those discussions. We hope to announce something definitive soon."
The planned move is both environmentally friendly and a smart business decision.
Producing vehicles in China would eliminate the need to ship cars across the globe. Currently, Tesla cars are produced in a factory in Fremont, California. The company is also building an enormous battery-making facility -- dubbed the Gigafactory -- in Nevada, in order to drastically increase its manufacturing.
Maritime shipping accounts for 2.5 percent of human-made carbon dioxide emissions, according to a 2014 report from the International Maritime Organization, the U.N. agency that monitors the seas. That percentage is expected to increase significantly in the coming decades if nothing is done to curb it.
Tesla CEO Elon Musk said at a press conference in Belgium last month that he was planning to look for a place to erect a factory in Europe next spring, in order to localize production there as well.
In addition to the environmental benefits, building cars in China could also boost the company's lagging sales there.
Tesla may have bungled its initial effort to enter the world's biggest auto market, but smog-choked China is now making a huge push for electric cars. The company no doubt wants to get ahead of that trend.
One of Tesla's first big fumbles in China was long wait times. The company took up to nine months to deliver cars to some buyers, infuriating customers who had shelled out more than $100,000 for the Model S sedan. A factory in the country could help shorten wait time by producing more vehicles locally.
Local production also would slash the price of the luxury vehicles by a third, according to Reuters.
Popular in the Community