The driver, certainly, as a National Highway Traffic Safety Administration review made clear late last month. And ― according to a report Tuesday by NBC's "Today" show ― perhaps foot-dragging politicians are at fault, too.
Investigative reporter Ronan Farrow dug into the category of accidents known as "underride collisions," where cars collide with semitrailers and plow underneath them with devastating results.
Turns out there's a relatively simple fix, one that has been mandatory on most trucks in Europe since 1989: installing side guards that close off access to the dangerous trailer undercarriage.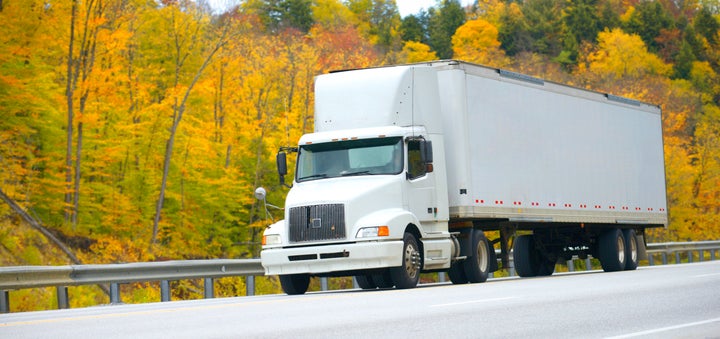 The U.S. Department of Transportation has considered requiring side guards since 1969, Farrow found. The National Transportation Safety Board recently weighed in as well, recommending that the guards be installed on trucks.
But transportation lobbyists who represent the trucking industry say they're not convinced. They've argued against side guards as costly and potentially dangerous.
What's interesting is that in the last six years, Farrow found, members of the Senate Committee on Commerce, Science, and Transportation (which oversees the issue) received over $9 million from the transportation industry, with a million of that directly attributed to the trucking industry.
Farrow said Sen. John Thune (R-S.D.), who chairs the committee, declined "Today's" interview requests for "three months straight," forcing Farrow to "stake him out" for comment. A representative for Thune disputed that timeline, contending it was slightly less than two months.
"Regardless of who was at fault in the Tesla crash, the driver might have lived if the truck had been required to have side guards that would have prevented the electric sports sedan from wedging underneath the trailer," side guard advocate Marianne Karth wrote in a blog for Trucks.com in August.
In 2013, a truck bumped Karth's car from behind, sending her Ford Crown Victoria spinning under a tractor-trailer. The accident killed her two youngest daughters, who were riding in the back seat.
CORRECTION: This article cited NBC's report that the transportation industry had given $9 million to senators on the Senate Committee on Commerce, Science, and Transportation in 2016. That figure is a six-year aggregate and includes money from a range of transportation groups. HuffPost has updated its article to reflect NBC's correction.
Calling all HuffPost superfans!
Sign up for membership to become a founding member and help shape HuffPost's next chapter