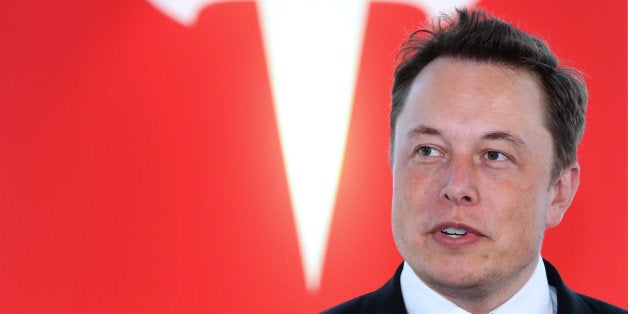 In three months, Tesla will be one step closer to making driverless cars.
CEO Elon Musk said Thursday that the next upgrade to the electric automaker's software system would allow Model S sedans equipped with the latest hardware to drive and steer themselves on major roadways.
"We can basically go between San Francisco and Seattle without the driver doing anything," Musk said on a conference call with reporters.
The new auto-steering function would be limited to cars sold after last October, when the company began installing rear- and front-facing cameras and ultrasonic sensors on every vehicle. In addition, every forthcoming Model X sports utility vehicle, which Musk said would be released later this year, will be equipped to drive itself.
Fully automated vehicles, such as the ones being tested by Mercedes-Benz and Google, still have a long road ahead of them. The first obstacles are regulatory and insurance policies. But there are also the ethical questions computers cannot yet answer. For instance, if a child runs out in front of an autonomous car, should the car swerve away, even if that means a potentially fatal injury for the passenger? Or should it hit the child? And is that kind of decision up to the driver, the automaker or lawmakers to decide beforehand?
For now, Tesla is taking a few precautions with the autonomous feature.
"We won't enable this in the hardware suite because we don't think it'll be safe on suburban streets," Musk said.
Tesla is also considering installing an audio or visual alert that goes off after the steering wheel hasn't been touched for a long time, to ensure that the person sitting in the driver's seat has not fallen asleep.
"It's auto-steering in the sense of autopilot, like on an aircraft," said Musk. "There's an expectation that the pilot is paying attention."
The CEO also announced an updated navigation system that calculates routes based on how long the car's battery life will last and where charging stations exist. Tesla is even offering to provide free wall chargers to any hotels and restaurants that request them, allowing the company to list those places as spots to plug in, Musk said.
But not everyone was impressed by Thursday's announcements.
"There's nothing particularly innovative here," Karl Brauer, senior analyst at the automotive research firm Kelley Blue Book, told The Huffington Post of Tesla's self-driving feature and the updated navigation system. "[Musk] basically caught up with what a lot of cars he competes with already do."
Mercedes pioneered semi-autonomous steering on its 2014 S Class, becoming one of the first major car companies to introduce such a feature. Also, an app that accompanies the electric Nissan LEAF helps drivers find stations around them.
Tesla stock -- which rose Wednesday on news that New Jersey would allow Tesla to begin selling cars in the state -- dropped nearly 2 percent after the new features were announced at noon.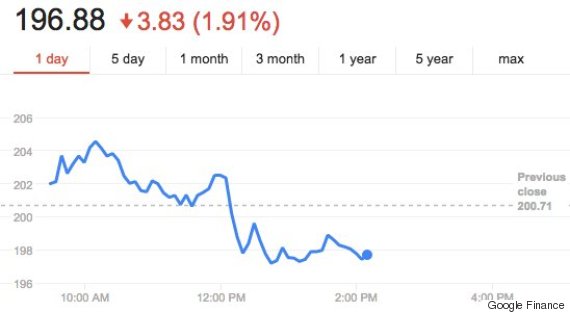 Calling all HuffPost superfans!
Sign up for membership to become a founding member and help shape HuffPost's next chapter