The Model 3 is a sedan with a $35,000 price tag and the potential to travel 200 miles before recharging the battery. The company said it will be available in late 2017. Starting on March 31, buyers can reserve one with a $1,000 deposit.
Tesla has a lot riding on the rollout of the Model 3. It's supposed to transform Tesla into a mainstream carmaker rather than a niche producer for the wealthy. Consider the $80,000-and-up Model X, a crossover SUV unveiled in September.
There's a lot of hype around the Model 3 -- some drummed up by the company, and some created by the media.
With the announcement that Tesla will begin accepting orders next month, some news reports said motorists would pay as little as $25,000 for the Model 3. Those enticing predictions bank on consumers receiving tax incentives. The federal government gives a $7,500 tax credit to electric car buyers, and some states have additional rebates.
Sounds great, right? The federal program, however, is limited to the first 200,000 vehicles sold by a manufacturer, according to Bloomberg. Then, it gradually gets eliminated.
Tesla CEO Elon Musk has said he wants the company to sell 500,000 cars by 2020, so the opportunity for Tesla buyers to cash in on the tax incentive is clearly limited.
There's also a question of whether the company will deliver the Model X on time. Blowing deadlines has troubled Tesla before. The Model X debuted in September, about two years behind schedule. A Morgan Stanley analyst told Bloomberg he believes the Model 3 will launch a year late in 2018.
Unlike the Tesla's Model X, there will be no limited-edition "signature series" version of the Model 3 with special features, Musk tweeted.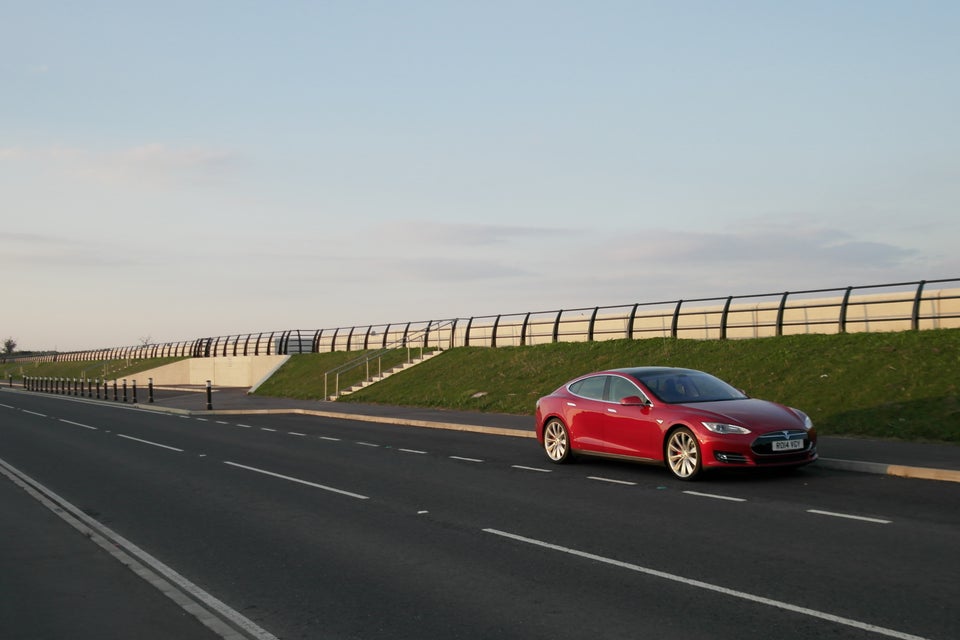 Tesla Model S Performance Plus
Support HuffPost
The Stakes Have Never Been Higher
Related
Popular in the Community