Tesla's much-anticipated somewhat affordable electric car will be called the Model 3.
The electric carmaker hopes to start selling the smaller, cheaper offering by early 2017, CEO Elon Musk said in an interview published late Tuesday night by British car magazine Auto Express.
"I can confirm that the next vehicle Tesla will produce after Model X will be a mass-market electric car known as Model 3," Liz Jarvis-Shean, a Tesla spokesman, told The Huffington Post Wednesday. "We don't have any more details to share at this point."
Auto Express provided HuffPost with mock-up renderings of the car, which Musk said would be unveiled in 2016: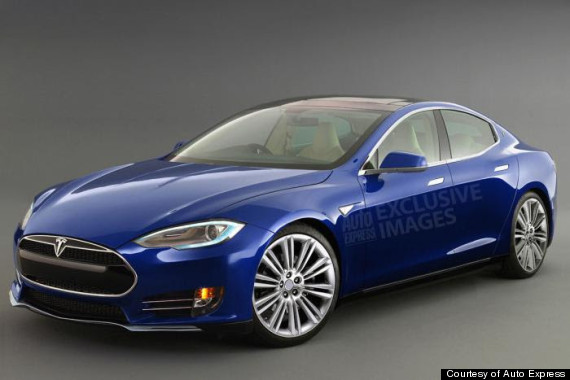 "I thought this is crazy, Ford's trying to kill sex," Musk said. "So we'll have to think of another name."
But the company wiggled "SEX" back into the picture.
"The new model is going to be called the Model 3," he added, "We'll have three bars to represent it and it'll be S III X!"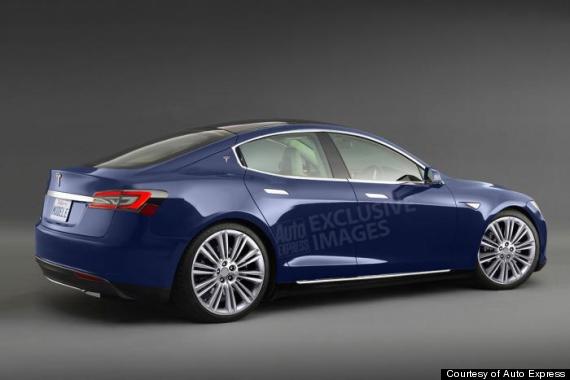 The Model 3 will be Tesla's third generation battery-powered electric car. During a meeting last March with the California Public Utilities Commission, Musk revealed that the car and its battery would be 20 percent smaller and could go 200 miles on a single charge. He said it would be half the price of the $71,000 Model S.
"In order to achieve that, you better reduce the cost of the battery," Musk is seen saying in a video that surfaced on YouTube of the meeting. "Since the car is 20 percent smaller, you've got to get a 50 percent reduction."
Tesla's "gigafactory" should help to cut costs. By 2020, the company expects the battery assembly plant to produce more lithium-ion packs in a year than were created in the entire world last year.
It's behind the already-delayed Model X, an SUV-crossover, which will go into production next year, a Tesla executive told HuffPost last month. Buyers have already paid about up to $5,000 to reserve the cars.
"We don't like to carry inventory," Diarmuid O'Connell, Tesla's vice president of business development, told HuffPost at the time. "We'll be delivering as soon as we produce."
Until then, the Model 3 -- which was supposed to debut in 2015 -- is a back-burner priority.
"Our focus continues to be on Model S and preparing for the introduction of Model X," Jarvis-Shean said.
Related