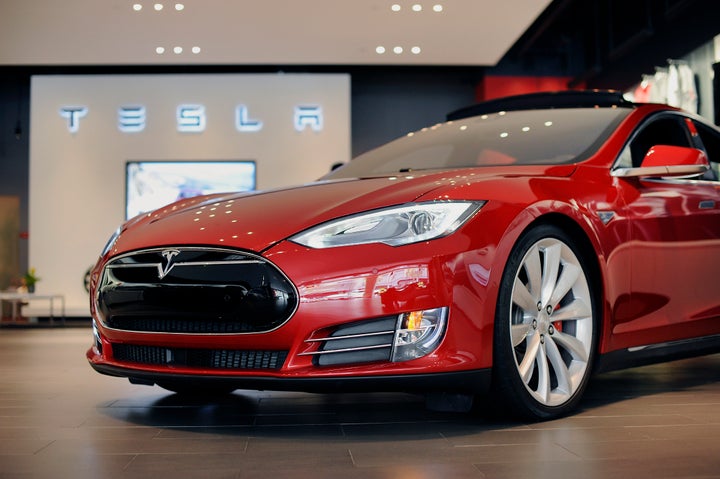 Its price tag aside, the Tesla Model S P85D is nearly perfect.
A year after Consumer Reports published a harsh critique of the electric sedan it once ranked above all other cars, Tesla's new speedy, all-wheel-drive version of the vehicle scored so high it shattered the rating system.
"The Tesla initially scored 103 in the Consumer Reports Ratings system, which by definition doesn't go past 100," Mark Rechtin, an editor at Consumer Reports, wrote in a review published Thursday. "The car set a new benchmark, so we had to make changes to our scoring to account for it."
In 80 years of testing, no car has ever earned that high a score.
"Model S receiving the first score of 100 out of 100 points from Consumer Reports is truly a testament to our commitment to continually give our customers enhancements in range, performance and value, and ultimately a better driving and ownership experience," Tesla spokeswoman Alexis Georgeson told The Huffington Post in an email.
The Model S P85D, unveiled last year at a widely amped event, has better braking and handling and is more energy efficient than the top-scoring standard Model S, the magazine found.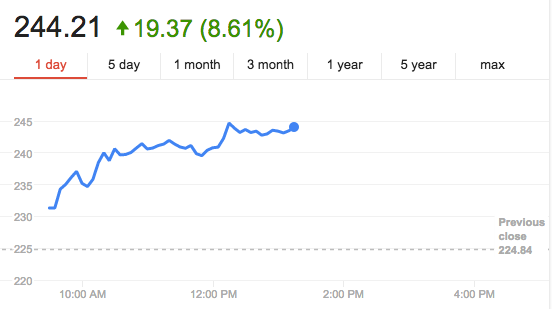 Tesla stock soared nearly 9 percent after Consumer Reports posted the review online.
The one problem: The vehicle is insanely expensive, starting around $101,000. The model tested by Consumer Reports costs $127,820.
"With a six-figure price tag, the P85D is expensive, meaning its virtues will be experienced by a rare few," Rechtin wrote. "But its significance as a breakthrough model that is pushing the boundaries of both performance and fuel-efficiency is dramatic (even more so because it is coming from the factory of an American startup company)."
Popular in the Community