Never one to shy away from critics, Tesla fired back Friday at a blogger who claims the electric car company's popular Model S sedan suffers from suspension problems and that the manufacturer has actively attempted to cover them up.
Niedermeyer says Tesla told the owner (whom he acknowledges is a "highly-motivated and potentially unreliable source") it would cover half of the cost of repairing the out-of-warranty vehicle as a gesture of goodwill, but only if the owner signed a "Goodwill Agreement." Among other things, the document includes a clause in which the owner agrees to keep confidential "the terms of this agreement and the incidents or claims leading or related to our provision."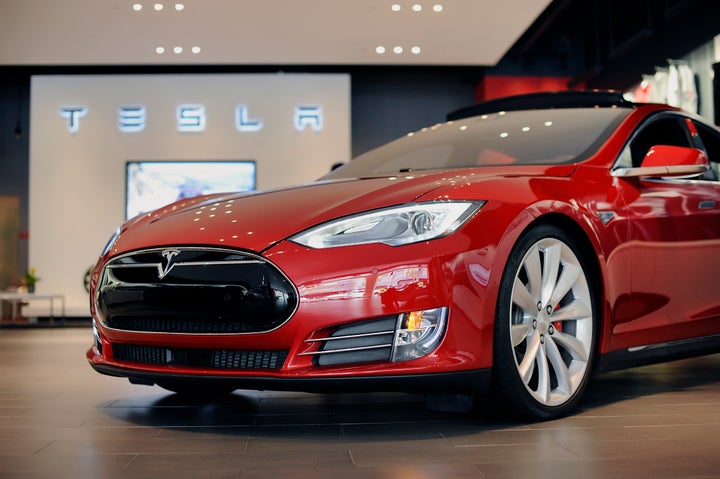 Niedermeyer argues the confidentiality agreement is a "potential assault" by Tesla to prevent owners from reporting defects to the U.S. National Highway Traffic Safety Administration. But Tesla, in a strongly worded blog Thursday, says that's certainly not the case. The company says the agreement is only intended to protect it from liability when it provides discounted service on a car that's not covered by the warranty.
This agreement never even comes close to mentioning NHTSA or the government and it has nothing to do with trying to stop someone from communicating with NHTSA or the government about our cars. We have absolutely no desire to do something like that. It is deeply ironic that the only customer who apparently believes that this document prevents him from talking to NHTSA is also the same one who talked to NHTSA. If our agreement was meant to prevent that, it obviously wasn't very good.
The NHTSA says it was made aware of Tesla's agreement last month, at which point it "immediately informed Tesla that any language implying that consumers should not contact the agency regarding safety concerns is unacceptable, and NHTSA expects Tesla to eliminate any such language."
Regarding the potential suspension issue, NHTSA Administrator Mark Rosekind told Reuters Thursday the agency is in "data collection mode," but has yet to initiate any sort of formal inquiry.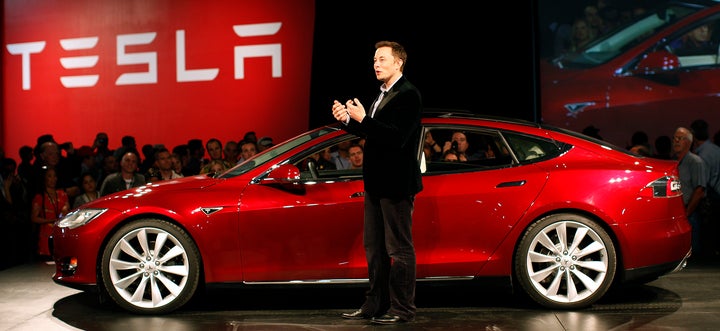 The NHTSA website lists a handful of recently filed suspension-related complaints, all submitted anonymously with links to Model S cars in salvage yards across the country.
In its blog, Tesla was quick to distance itself from any sort of larger suspension problems, instead painting the issue as a one-off one directly related to the particular owner's treatment of his Model S.
"There is no safety defect with the suspensions in either the Model S or Model X," the company wrote. "Since we own all of our service centers, we are aware of every incident that happens with our customer cars and we are aware of every part that gets replaced. Whenever there is even a potential issue with one of those parts, we investigate fully."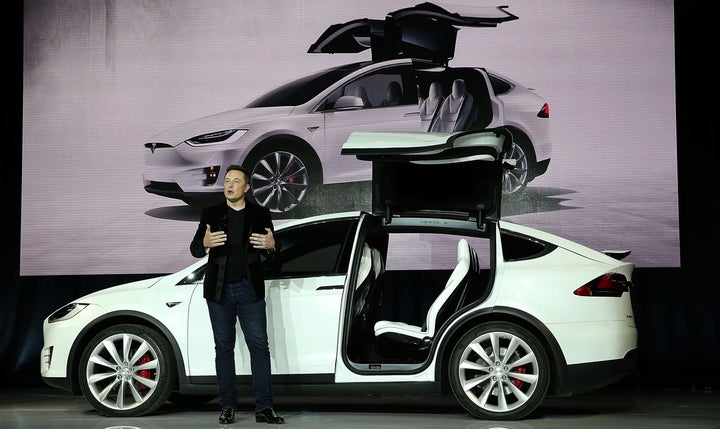 Having addressed the primary points raised by Niedermeyer, Tesla then sought to discredit Niedermeyer himself, speculating the blogger -- who has a record of reporting unfavorably on the company -- may be targeting them for financial gain:
This is the same gentle soul who previously wrote a blog titled "Tesla Death Watch," which starting on May 19, 2008 was counting the days until Tesla's death. It has now been 2,944 days. We just checked our pulse and, much to his chagrin, appear to be alive. It is probably wise to take Mr. Niedermayer's words with at least a small grain of salt.

We don't know if Mr. Niedermayer's motivation is simply to set a world record for axe-grinding or whether he or his associates have something financial to gain by negatively affecting Tesla's stock price, but it is important to highlight that there are several billion dollars in short sale bets against Tesla. This means that there is a strong financial incentive to greatly amplify minor issues and to create false issues from whole cloth.
REAL LIFE. REAL NEWS. REAL VOICES.
Help us tell more of the stories that matter from voices that too often remain unheard.
BEFORE YOU GO
PHOTO GALLERY
Tesla Model S Performance Plus