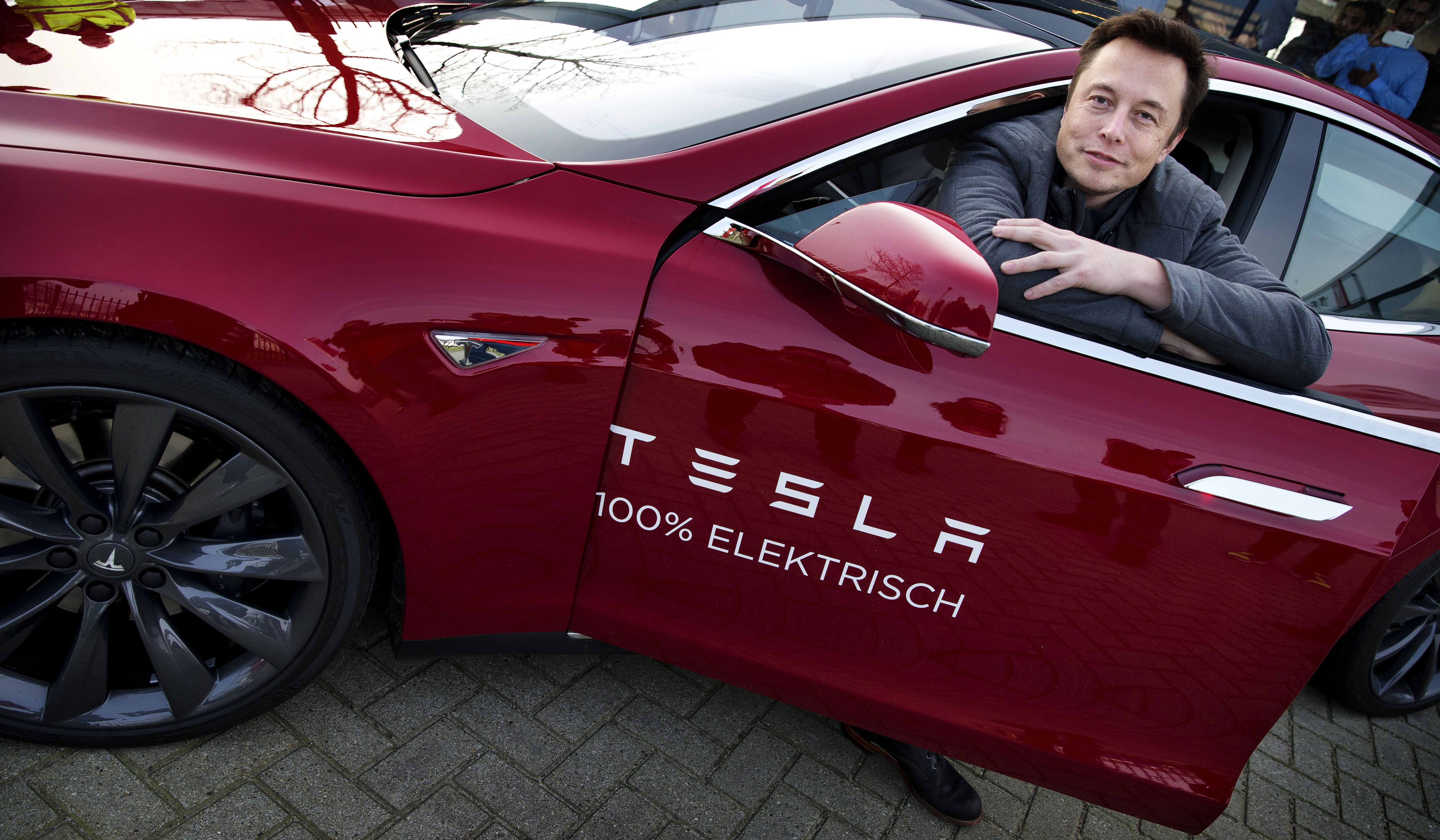 That pretty much validates why the Silicon Valley company freed up its patents in the first place: Tesla wants its superchargers to become the industry standard.
That way, other companies will use and enlarge Tesla's existing network of 97 charging stations that currently dot a path across the continental United States, making it more and more feasible to swap fuel-burning cars for battery-electric ones, even for long-distance travel.
Here's Tesla's current network of 97 charging stations: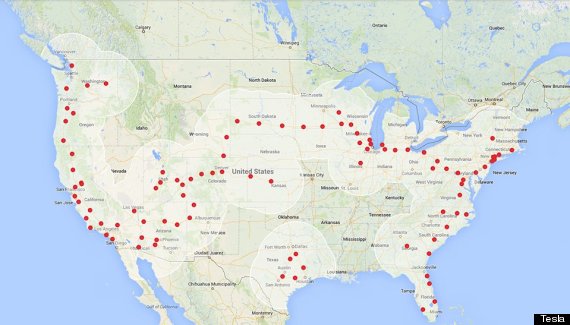 Think of electric cars in terms of smartphones.
Tesla -– long compared to Apple, with its sleek design, luxury prices and chargers that exclusively plug in to Apple products –- now wants to become open-source like Android. Like the micro-USB chargers that fit Android and Blackberry smartphones, all compatible cars could use Tesla's superchargers.
"It makes natural sense," Carter Driscoll, senior analyst of clean technology at MLV & Co., told The Huffington Post. "BMW and Nissan see that you have a company here that's dedicated to electric vehicles."
Alexis Georgeson, a Tesla spokeswoman, declined to comment.
BMW spokesman Kenn Sparks confirmed that executives from the German automaker met with Tesla, but declined to comment on the supercharger network. Nissan spokesman Travis Parman said it is working with "with numerous partners across the world" to develop the charging infrastructure.
"We welcome others joining in the effort as we believe universally compatible charging will further accelerate [electric vehicle] adoption," Parman said in a statement emailed to HuffPost.
Seemingly in response to the news, Tesla's stock price rallied to its highest point in months on Monday.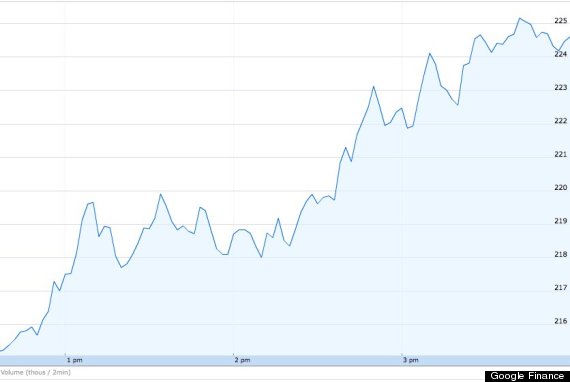 So, why design new chargers and invest in building a whole new infrastructure for BMW and Nissan drivers? The Tesla network already stretches from coast to coast and is expected to expand rapidly over the next year.
Here's what Tesla's network of charging stations could look like by the end of 2015: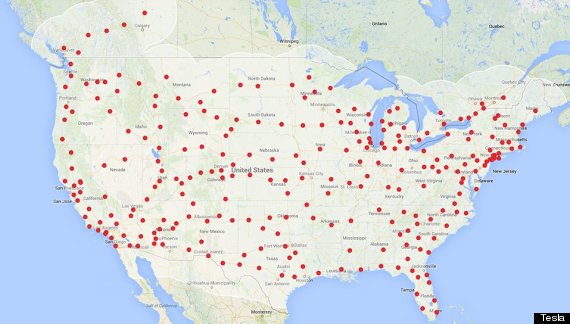 This seems to have been Musk's plan all along.
Tesla's planned "gigafactory," due to start production in 2020, will be the biggest battery-making facility in the world. At peak production, it alone will create 500,000 lithium-ion packs a year, more than all batteries produced worldwide last year.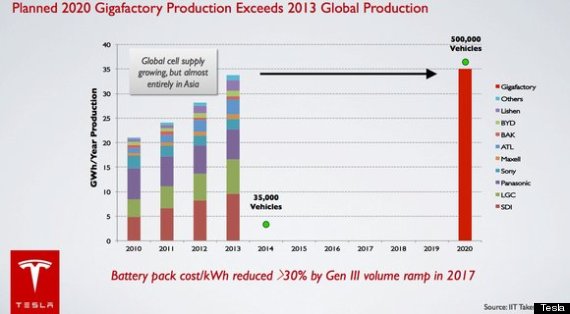 That's more than enough to fuel the competition, and then some.
This post has been updated to reflect that Tesla's patents were not trade secrets, and with statements from BMW and Nissan.
Related
Popular in the Community