As millions of Puerto Ricans struggle without power, automaker and energy company Tesla is bringing some much-needed light to the hurricane-ravaged island.
Elon Musk, Tesla's CEO, announced on Wednesday that the company had restored electricity to San Juan's Hospital del Niño (Children's Hospital) after installing solar panels and energy storage batteries at the facility.
In a viral Instagram post, Musk said the solar firm's installation at the hospital marked the "first of many solar+battery Tesla projects going live in Puerto Rico."
"Glad to help support the recovery," added Musk, who has personally donated $250,000 to support the island's hurricane relief efforts.
According to David Begnaud, a CBS News correspondent, the hospital's solar farm is capable of generating 200 kilowatts of solar power and has 500 kilowatts of storage. That'll be sufficient to support the day-to-day operations of the facility, which has 35 permanent residents with chronic conditions and provides care to more than 3,000 children from across the island.
Maria Lopez, the hospital's executive director, told the newspaper El Nuevo Dia that once the energy crisis is over, the facility would likely negotiate a deal with Tesla to acquire the system permanently.
She added that the solar installation had "enormous implications on the operation of the institution," which had been struggling to serve its patients since the hurricane hit.
Tesla has made quick work of its promise to help Puerto Rico in the aftermath of Hurricane Maria ― a promise that was apparently sparked by a series of tweets between Musk and Puerto Rico Gov. Ricardo Rossello.
Rossello promptly responded to Musk's comments: "Let's talk," the governor tweeted. Musk replied that he'd be "happy" to chat and hoped "Tesla can be helpful."
Less than three weeks later, Rossello attended the unveiling of Tesla's solar farm at San Juan's Children's Hospital.
The governor thanked Tesla for what he called a "humanitarian gesture," and said the project "could be a model to follow for public or private entities that offer services critical to citizens," according to El Nuevo Dia.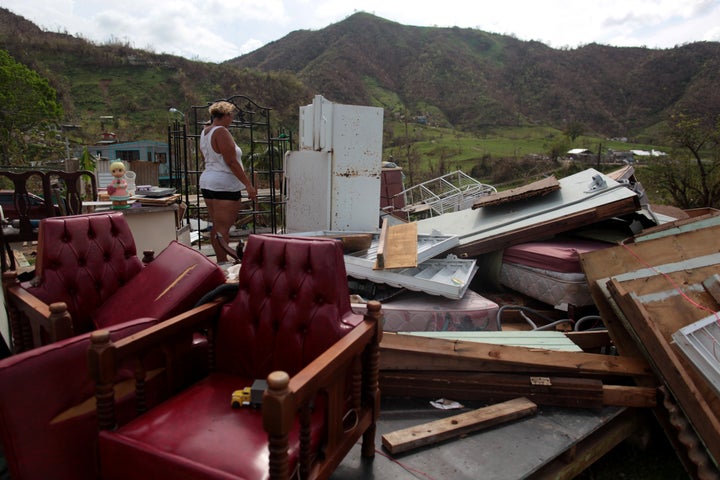 Millions are currently relying on generators for power. But with the price of generators skyrocketing, they're "out of reach" for many average Puerto Ricans, reported Vox.
The former governor of Puerto Rico, Alejandro Padilla, tweeted this image last week:
The source of the photo is unknown and could not be independently verified.