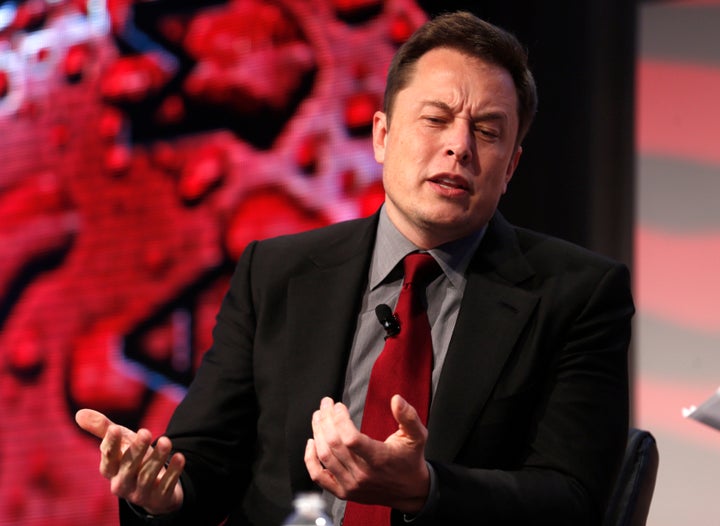 It's been a rough few weeks for Tesla Motors.
On Sunday, the Elon Musk-led company reported that it delivered 14,370 cars in the second quarter of 2016, down from the 17,000 it had projected, according to a May letter to shareholders. That's even below the 14,820 Tesla delivered in the first quarter, when it also missed its target of 16,000 cars. 
The problem this time was shipping. As Tesla scrambles to increase manufacturing, the company failed to ship 5,150 vehicles on time to be delivered before the close of the three-month period that ended in June.
"Due to the extreme production ramp in Q2 and the high mix of customer-ordered vehicles still on trucks and ships at the end of the quarter, Tesla Q2 deliveries were lower than anticipated at 14,370 vehicles, consisting of 9,745 Model S and 4,625 Model X," the company wrote in a statement, released on Sunday during a holiday weekend when few analysts and reporters are working. "In total, 5,150 customer-ordered vehicles were still in transit at the end of the quarter and will be delivered in early Q3."
The problem last quarter was supplies. The company ran out of parts needed to build the Model X, its latest release to hit the road, and could not meet production needs for two months. 
"The Q1 delivery count was impacted by severe Model X supplier parts shortages in January and February that lasted much longer than initially expected," Tesla said in an April press release. "Once these issues were resolved, production and delivery rates improved dramatically. By the last full week of March, the build rate rose to 750 Model X vehicles per week, however many of these vehicles were built too late to be delivered to their owners before end of quarter."
The missed target -- an important metric for a company whose success is so often obscured by hype -- comes as Tesla once again struggles to hold on to investors' confidence.
Last month, the company made an offer to buy solar energy firm SolarCity in a bid to transform the electric automaker into the world's first green energy behemoth. Wall Street -- having recently soured on solar's biggest players thanks to a high-profile bankruptcy and a slowdown in panel leasing -- hated the deal and sent Tesla's stock price plummeting. 
Then, on Thursday, the company announced a federal investigation into a self-driving feature in its cars after a man died in a crash while using the so-called Autopilot function. Though the stock price actually rose, the probe could become a setback for the nascent autonomous driving industry, which Tesla aims to lead. 
To be sure, Tesla will weather these storms. Unlike many chief executives, Musk famously eschews Wall Street's short-termism, even when it works in his favor. The company has faced safety concerns before, too. Almost exactly two years ago, a man died in a fiery crash after driving a stolen Model S into a pole, exacerbating already simmering concerns over the safety of Tesla's battery-powered vehicles. Yet earlier this year, the company made history by selling nearly half a million preorders of its newest, cheapest vehicle, the Model 3.
Still, this is a critical moment for Tesla. If it wants investors to help it become the company it aims to be, it'll have to prove that it can successfully be the company it already claims to be: a maker and seller of cars.
CORRECTION: An earlier version of this article mistakenly identified deliveries as sales. 
Calling all HuffPost superfans!
Sign up for membership to become a founding member and help shape HuffPost's next chapter
BEFORE YOU GO