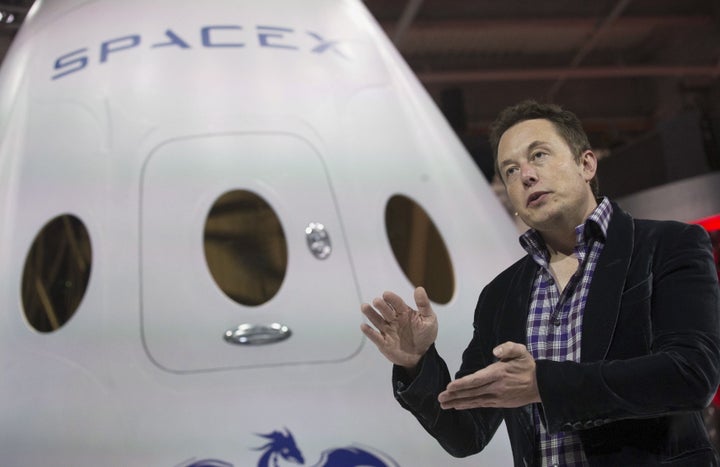 Elon Musk spent the last month stumping for a merger between two of his companies, electric carmaker Tesla Motors and energy company SolarCity. 
But he wants his third firm, SpaceX, to keep flying solo.
"I don't think there's a strong rationale to combine SpaceX and Tesla, where there is for Tesla and SolarCity," Musk said Wednesday during Tesla's second-quarter earnings call with analysts. 
Tesla announced a bid to buy SolarCity, the rooftop solar company founded by Musk's younger cousins, brothers Lyndon and Pete Rive. Musk, the largest shareholder in both Tesla and SolarCity, serves as the publicly traded energy firm's chairman of the board. On Monday, SolarCity said it accepted a $2.6 billion offer.
The combined company would pair SolarCity's panels with Tesla's nascent battery storage business, essentially creating a vertically integrated clean energy company that also sells electric cars. The deal now needs to be approved by shareholders and regulators, a process that could take months.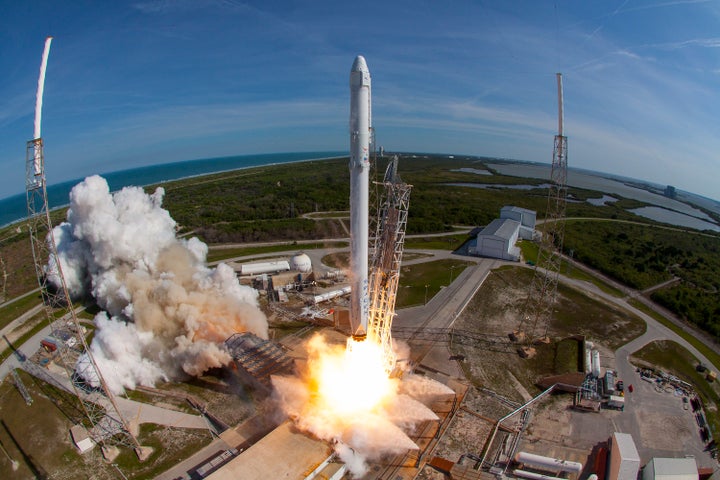 Palo Alto-based Tesla, maker of the Model S sedan, needs improved mapping data to feed the self-driving software used in its cars as the company looks to roll out fully autonomous vehicles in the coming years.
SpaceX, the privately held space travel startup pioneering reusable rockets, could provide data from satellites. Those satellites could also, ostensibly, beam internet to a network of cars down on Earth.
"There's a little cooperation that happens between the companies," Musk said. "But not enough to justify merging them into one entity."
He declined to detail any progress made by Tesla's mapping team to improve its so-called Autopilot technology.
"What we've said thus far is we'd need to have much higher-definition maps than currently exist anywhere in the world in order to have full autonomy," Musk said. "We're in the processing of building those and, I think, making good progress."
Trouble with Tesla's mapping data came to a head after the company reported a fatal crash in one of its cars using Autopilot on May 7. The driver had a history of speeding and may have been watching a Harry Potter DVD when his Model S sedan struck the side of a tractor-trailer rig. As scrutiny of the technology mounted, Musk vehemently defended the company, insisting semi-autonomous vehicles are still safer than human drivers alone.
"Autonomy is going to come a hell of a lot faster than anyone thinks it will and what we have under development is going to blow people's minds," Musk said. "It blows my mind."
He blamed the press for coverage he described as blowing concerns over Autopilot out of proportion.
"Unfortunately," he said, "Tesla can't sneeze without there being a national headline."
REAL LIFE. REAL NEWS. REAL VOICES.
Help us tell more of the stories that matter from voices that too often remain unheard.
BEFORE YOU GO