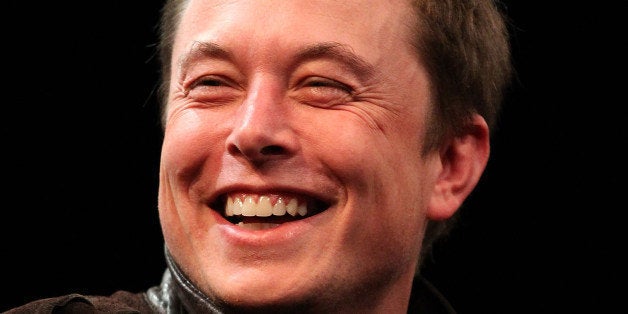 Tesla's stock price hit a pothole early Tuesday but zoomed ahead to a record high later in the day -- and it's still climbing.
Despite a Consumer Reports review published Monday saying the electric carmaker's Model S luxury sedan "had more than its share of problems," shares in the electric carmaker closed above $262 on Tuesday evening. By late Wednesday morning, the stock hovered around $264.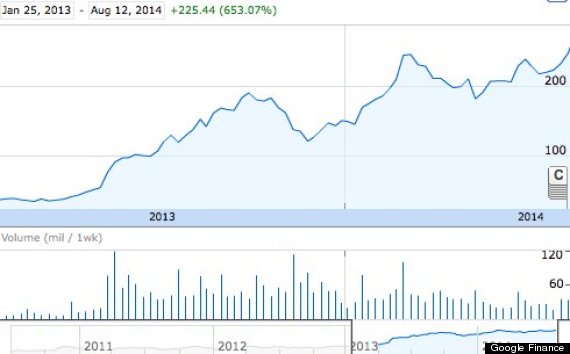 Tesla was quick to defend itself following the Consumer Reports assessment and another critical review from the car critic Edmunds two weeks ago. Glitches and part replacements that blemished both long-term reviews were fixed in newer versions of the Model S, the company said.
"This was their first iteration, the first car they built, and it was bound to have a number of issues," Carter Driscoll, a senior analyst of clean technology at investment bank MLV & Co., told The Huffington Post on Wednesday.
Analysts who see Tesla, which lost $62 million in the last quarter, as a lucrative investment raised the company's target stock price, he explained, and Wall Street followed suit.
Some said the stock's weightless ascent illustrated how little concern investors had about Tesla's actual car in the long run. In a 64-page report released last month, analysts at Morgan Stanley predicted that Tesla will become a leading energy storage company when it completes its Gigafactory, a facility that will produce the lithium-ion packs that power the company's cars en masse.
But Driscoll said most investors are still betting on Tesla's ability to roll out high-quality electric cars.
"To say that people are now looking at Tesla as an energy storage play, that's a bit of a stretch," he said. "It still is largely regarded as an automobile company."
A Tesla spokesman declined to comment Wednesday morning.

Related
Popular in the Community