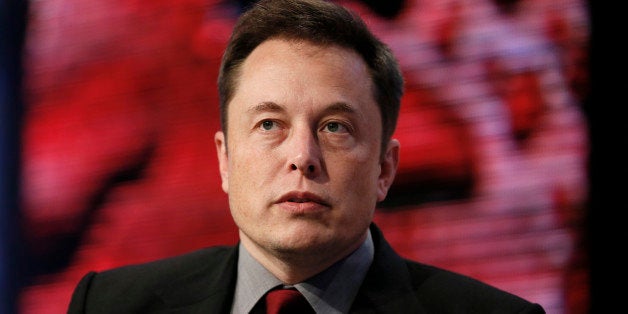 Tesla Motors' stock plummeted nearly 7 percent on Wednesday afternoon after CEO Elon Musk admitted the electric carmaker won't turn a profit for another five years.
The company sells one luxury sedan, the Model S, and is launching the Model X sports utility vehicle later this year. But it will need a boost from sales of its planned Model 3, a sedan due out in the next few years, to be in the black by 2020. The Model 3 is expected to cost around $35,000.
"We're spending a lot of money," Musk said in a Q&A at the Automotive News World Congress. "But if we were to just scale back our growth and just go for moderate increases in, say, the Model S customer base, we'd be profitable by any measure."
On Wednesday, the share price was on track to close at the lowest since May, when the stock sank to about $178.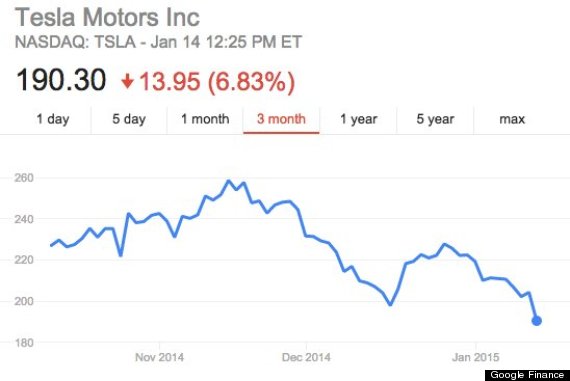 Tesla is throwing a lot of money around. The company broke ground last year on a massive factory in Nevada, where it plans to mass produce the lithium-ion batteries that power its cars. It is also making final tweaks to the Model X before it begins selling the vehicle.
When the stock price fell below $200 last month, many chalked it up to plunging oil prices, which make gas cheap and dampen demand for electric cars. But analysts said shares tumbled over weak sales, further delays of Tesla's Model X launch and continuing market correction after the stock price soared to $284.89 last year.
Related
Popular in the Community