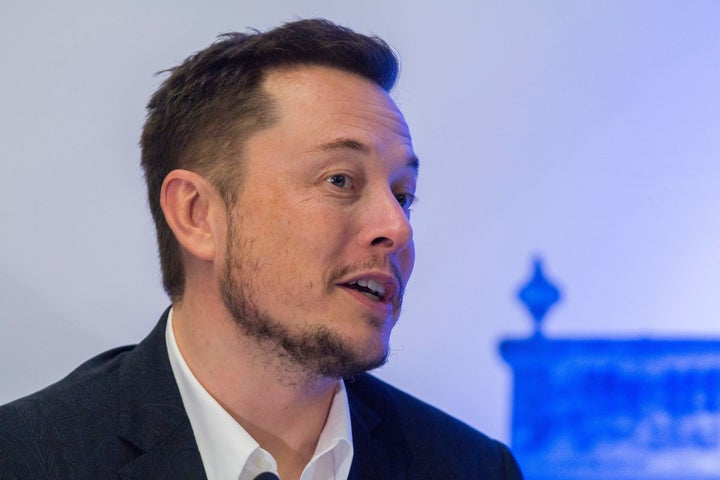 Elon Musk denied on Wednesday that Tesla Motors' planned ride-hailing network would put his company in direct competition with Uber or Lyft.
Rather, he said, the tentatively named Tesla Network would allow the luxury cars' owners to take on the ride-hailing giants themselves.
"It's not Tesla vs. Uber," the billionaire businessman said during an earnings call with analysts. "It's the people vs. Uber."
Uber and Lyft both take roughly a 25 percent commission on each fare, although their share could be as high as 43 percent, according to data from The Rideshare Guy, a site devoted to ride-hailing services. Tesla, which has offered few details about its planned network, may end up taking a much smaller cut, Musk said.
"The majority of the economics would go to the owner of the car," he said.
Last week, Tesla announced plans to outfit every one of its vehicles with hardware that would allow the car to operate autonomously. First, though, the company said it needs to collect enough data to perfect its software models, and it needs to obtain regulators' approval to enable the function. Musk vowed to send a self-driving car from Los Angeles to New York City by the end of next year.
Once all the new Tesla vehicles can drive themselves, Musk proposed connecting them through a network that would allow the cars to function as a fleet of robotic taxis, summoned through an app like those of Uber or Lyft. The idea is that the vehicles would earn money for their owners during the time they would otherwise be sitting idle. 
But the self-driving Teslas won't be compatible with any fleet of autonomous vehicles run by Uber or Lyft. 
Tesla posted its first quarterly profit in three years on Wednesday evening ― the second such profit since it went public in 2010. The company recorded a net income of $21.9 million for the quarter that ended Sept. 30, compared to a loss of $229.9 million a year earlier. Total revenue more than doubled to $2.3 billion.
Calling all HuffPost superfans!
Sign up for membership to become a founding member and help shape HuffPost's next chapter