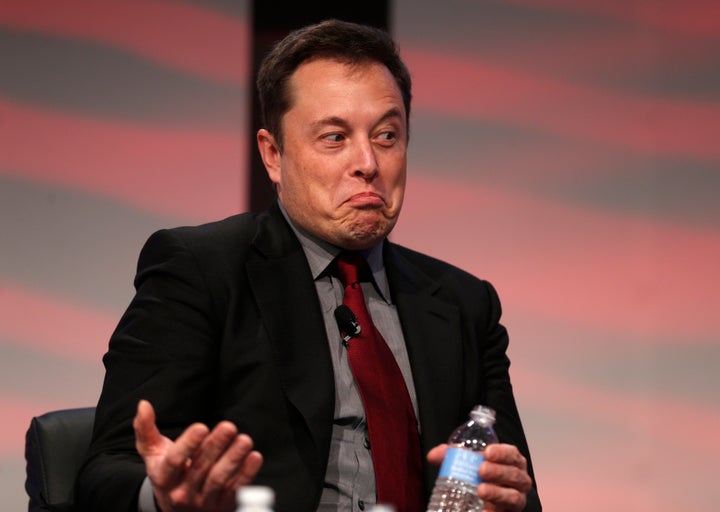 When Elon Musk said last week that Tesla Motors aims to roll out 500,000 vehicles by 2018, plenty of folks on Wall Street immediately voiced their doubts.
Add Morgan Stanley's Adam Jonas to that list.
Jonas, an auto analyst who's been a prominent and provocative commentator on the Palo Alto-based electric carmaker, predicted Monday that Tesla would only deliver on about one-fifth of its 2018 goal.
"Our delivery estimates are largely unchanged," Jonas and two fellow analysts wrote in a note to investors. "By 2018, we forecast ~108k units, well below the updated target of 500k."
Tesla's bombshell goal, announced during an earnings call last week, may be the most ambitious production plan in its 13-year history. Last year, the company delivered 50,000 cars. For all its hype and hopes of transforming the auto industry, the company has until recently been a boutique luxury automaker, producing high-end electric vehicles for buyers who can afford a $100,000-plus price tag.
That changed in March when Tesla unveiled the Model 3, its $35,000 sedan. In just a month, preorders skyrocketed to about 400,000. Even longtime investors and analysts were shocked.
The wave of refundable, $1,000 preorders illustrated the soaring demand for an affordable all-electric vehicle. But it also drew attention to Tesla's production challenges.
The company is building a $5 billion factory in Nevada to drastically ramp up production of the lithium-ion batteries that power its cars. Dubbed the Gigafactory, the facility will need to play a critical role in making mass-produced electric cars not only feasible, but financially viable.
Upping deliveries by tenfold in just two years may prove impossible. But that might actually be the point. As Bloomberg's Tom Randall notes, Tesla has a history of setting deadlines it can't keep in hopes of meeting its long-term goals on a shorter timeline. Randall calls it the "Musk Doctrine":
In the more typical expectations game played by publicly traded companies, the 2018 goal just doesn't make sense. Normally, companies prefer to overperform. Instead, Musk is making the future come early again -- only this time, it's Tesla's day of reckoning he's moved up.

The only way to make real sense of the new deadline is to apply the Musk Doctrine. Consider that he might have been running dangerously close of meeting one of his impossible deadlines. If the 2020 goal looked as if it could actually be met, that meant everyone could be working harder, and thus expectations should be moved forward. So that's what Musk did. He now projects 1 million annual electric car sales by 2020. Try meeting that goal.
The problem is that Wall Street might see right through that strategy. JPMorgan analyst Ryan Brinkman has said he does "not believe Tesla will be able to achieve 500,000 units." UBS AG anlalyst Colin Langan called Musk's plan "too aggressive." Tesla stock fell more than 3 percent on Monday.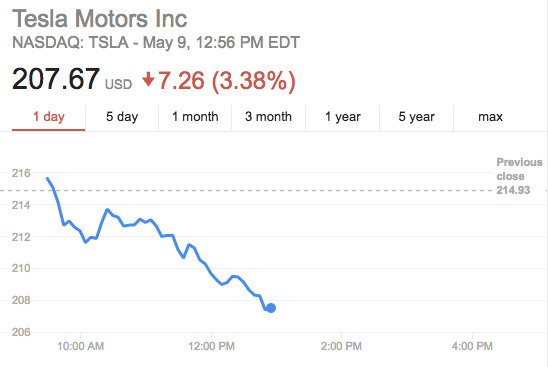 Musk may need to start sleeping more nights near the factory floor of Tesla's Fremont, California, facility. Who knows, maybe it'll work.