After opening up about her body image struggles throughout her pregnancy, mom and plus-size model Tess Holliday is getting candid about another aspect of motherhood: breastfeeding.
The post received over 64,000 likes, and the comments range from supportive, grateful and enthusiastic to disparaging and offensive. One commenter criticized Holliday for showing off her "saggy breasts," while others praised her for being "an inspiration."
Since giving birth to Bowie on June 6, the model has been very open about her decision to nurse, posting breastfeeding photos on Instagram with the hashtag #normalizebreastfeeding.
Clearly, Holliday won't let the internet trolls and mean comments get her down.
Cheers to all the mamas feeding their babies in whatever way they deem best for their families.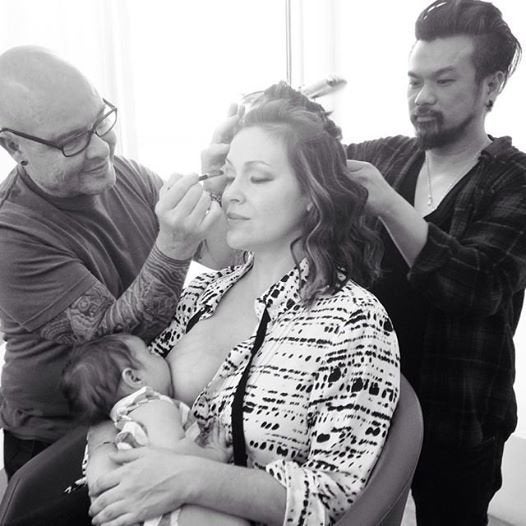 Breastfeeding Moments In Hollywood