"As Britain battles an ever-worsening obesity crisis, this is the new cover of Cosmo," he wrote Thursday on Instagram. "Apparently we're supposed to view it as a 'huge step forward for body positivity.' What a load of old baloney. This cover is just as dangerous & misguided as celebrating size zero models."
The model fired back at Morgan ― as well as other people criticizing her cover ― during an interview with "Good Morning America" on Friday.
"Unlike Piers Morgan, I don't need to troll people to stay relevant," she said. "I just get to have an awesome job and do what I love and hopefully change people's lives."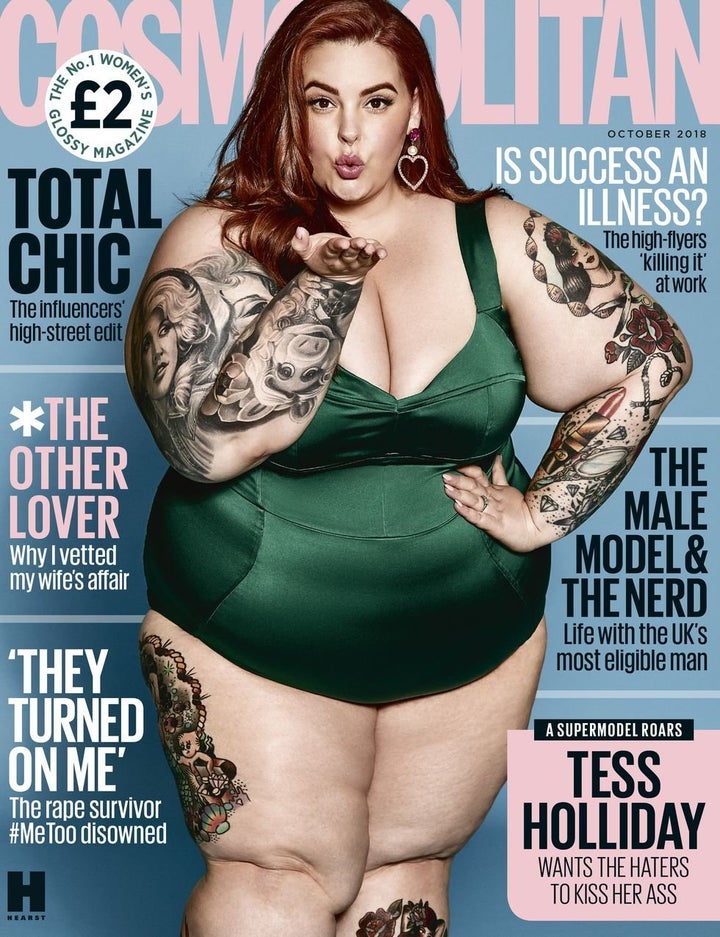 "To everyone saying I'm a burden to the British health care system, I'm american so you don't have to worry about my fat ass," the 33-year-old wrote. "Worry about what horrible people you are by whining about how me being on the cover of a glossy magazine impacts your small minded life."
Earlier in the day, Holliday shared a photo of her gorgeous cover and talked about the impact she hopes it has.
"Phew, I'm literally a COSMO GIRL!! Can't believe I'm saying that! Thank you @CosmopolitanUK for this incredible opportunity," Holliday tweeted. "If I saw a body like mine on this magazine when I was a young girl, it would have changed my life."
In her interview with the magazine, she opened up about loving herself at any size and battling through the "the worst mental health state" of her life.
"I was a US size 16 to 18 my entire life before I had Rylee [her first son]. I look back on those photos now and I don't wish I was that size, but what I wish is that I loved myself 120 pounds ago," Holliday said. "I'm at the heaviest I've ever been in my life now and it took me being the heaviest to finally love myself."
Head to Cosmo UK to read more of the model's interview. The issue is on U.K. newsstands now.