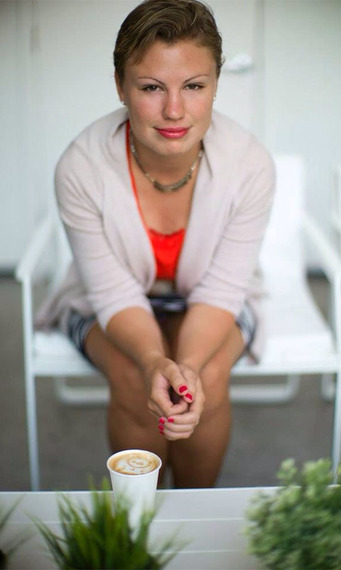 Tessa Ann Taylor, an accomplished software engineer, founded Co in 2012. Seeing a need to make Web communication personal again, she created an application that creates one centralized inbox, regardless of the technology behind the message (think text, e-mail, Facebook, Snapchat, BBM, etc.). Although it's easy to send a message, often deciding how to send the message is more difficult; Tessa's application eliminates that decision.
As a STEM girl, Tessa was drawn to invention and discovery. She spent a great deal of time studying mathematics; she loved applying math to solve problems. When Tessa started thinking about college her sophomore year in high school, her college plans were pretty much figured out: she would major in mathematics and minor in psychology or a foreign language (or maybe both) and she would attend a big-box, co-ed college (UCLA was her first choice).
Although things were going well for Tessa in high school, she felt unchallenged at school and decided to look for a high school with a more rigorous curriculum. With her selection criteria in hand--no religious school, no uniforms, no single-sex school-- she began her search. To her surprise, she selected Annie Wright School in Tacoma, Washington, an all-girl, Christian-based, boarding school with uniforms. The school's stellar academics won out, and she decided to give it a try. Ultimately, she was glad she did:
What I found there defied all my expectations--the chaplain and I became great friends, the uniform made it that much easier to "sleep in" in the morning, and the strength and caliber of my classmates impresses me to this day.

Of course, I didn't discover all this on day one. At my co-ed schools, my friends were mostly male. While I had a few close female friends, for my first few weeks at Annie Wright, I felt very lost. I wasn't sure how to connect with the girls around me. As weeks grew to months, friendships started to form, and I realized how much I'd been missing out on these female relationships. I was so constantly impressed by the girls around me; by their strength, their tenacity, their drive. These girls were going to take over the world, and if it was a single-sex environment that inspired that, I wanted in.
It's understandable why she wanted in; Tessa's career dreams included becoming the first female president. While her presidential aspirations remained in her mind, her attraction to invention and discovery persisted. This attraction led Tessa to seek an even more stimulating learning environment. When she decided to attend Annie Wright, she unknowingly positioned herself to discover the world of computer programming, which sparked an interest she would later develop in college.
Because Tessa had taken all available math classes in high school, her senior math teacher decided to offer a computer programming class. Tessa caught the programming bug; by the time she arrived at college in the fall, enrolling in a computer science course as a math major was a no-brainer.
Having had a positive experience at an all-girls-school, Tessa expanded her college search from big-box, co-ed colleges to colleges for women. She eventually chose Smith College, a top-20 liberal arts college for women located in Northampton, Massachusetts. Looking back at her college experience, Tessa considers one of the advantages of attending Smith was living in an environment where she could thrive. While never a wallflower, Tessa has this to say:
As a software engineer, one of the most common questions I'm asked is, "Why did YOU become a software engineer?" Though there are many reasons, one of the most important ones is that I never considered that I couldn't or shouldn't. When I looked around my computer science classes at Smith, they were filled with women. The computer science award recipients at graduation were women. The alumnae who worked in technology and came to talk to us were women. Many of my professors were women. I had nothing around me to suggest I couldn't or shouldn't be doing exactly what I was doing. (This is of course not to say that a person can't thrive among people who are different from them, it's more about the specific and sometimes discouraging pressure of being the anomaly.)
After college, Tessa went on to become highly successful in a male-dominated profession, software engineering, but it was not without extra effort initially; programming was not as easy for her as mathematics, but she stuck with it and now encourages other hopeful women software engineers to keep at it as well, because after getting past the learning curve, computer programming does become easier.
Fortunately Tessa was in a college environment that supported her in the learning process. It was easy to believe in herself and her ideas because she was surrounded by caring educators who were skilled at unlocking a student's potential, as well as supportive students (Smithies): driven, focused, and goal-oriented women. Even after graduation, she's in touch with several professors as well as classmates: "I take inspiration every day from my fellow Smithies, all of whom are equally ambitious. They are an impressive (albeit sometimes intimidating) group of women, of which I am blessed to be a part."
Tessa's message to STEM girls: never stop believing in yourself and your dreams (even when you hit a rough patch); you can master any STEM career you choose.
REAL LIFE. REAL NEWS. REAL VOICES.
Help us tell more of the stories that matter from voices that too often remain unheard.