This system includes a forward-view cornering camera mounted on the front grille, two cameras incorporated into the side mirrors and a rearview camera. When the system is on, the driver initially sees an aerial view of the Santa Fe, then can select from front, rear and side camera views. All camera views are displayed on the central in-dash navigation screen at low parking speeds, the display then automatically switches back to the normal display.
So as I wrote, this vehicle is a beast. The Hyundai Santa Fe is no question ready to tear up the roads in Santa Fe, New Mexico! I mean as I wrote on instagram like: "What a beast! V6 and 7 seats boom! Now this would have been a great plugin hybrid electric or a hybrid with all the room underneath to put the batteries."
Another Cool Feature too!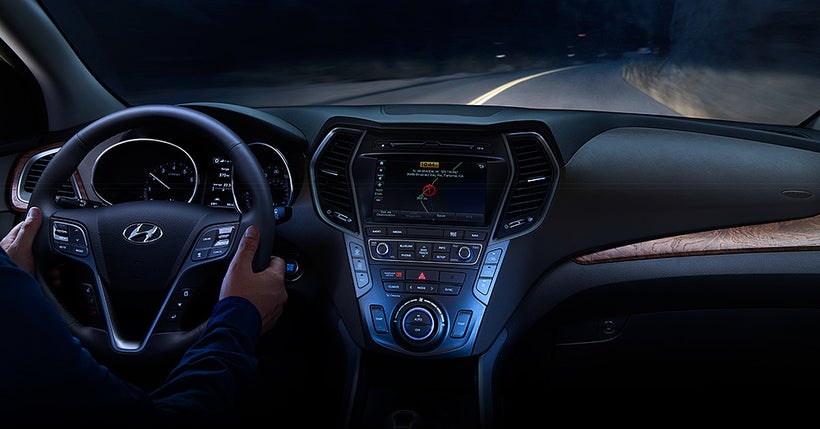 As Hyundai reports and was pleasurable to enjoy was the transformative lighting system that moves the headlights in sync with your vehicle is an innovation that makes perfect sense. So based on the outdoor evening lighting, like a BMW, that's the idea behind Santa Fe's available Dynamic Bending Light. It's designed to turn the headlights with the direction of the curve as you turn the steering wheel.
Got to Love the Captains Chairs!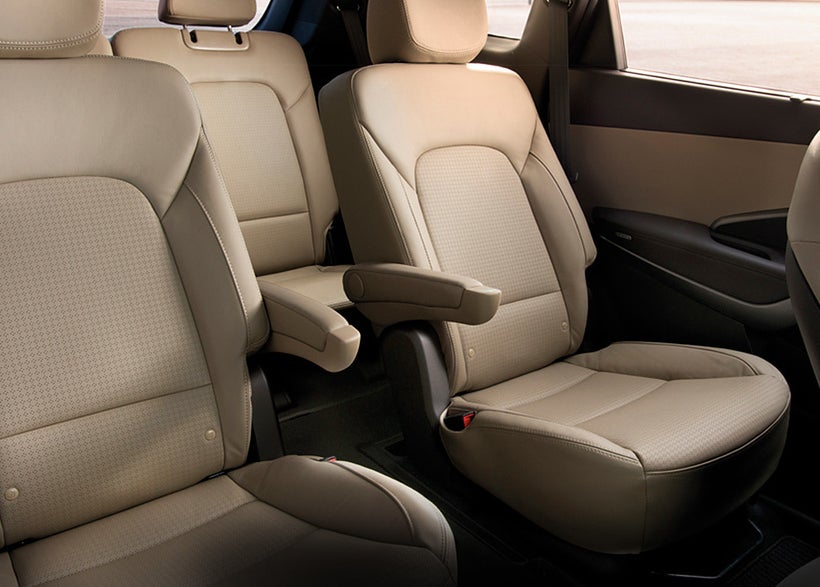 So even though I am a stickler for green and want the efficiency to be the best, I do have kids. They want cool cars for dad to test drive so I bring it! They loved the captains chairs in the back. Yet Kia added so much more!
Second-row passengers get the unmistakable feeling of luxury from the available heated rear seats, integrated side sunshades and second-row seats that slide and recline. The second-row seats have added flexibility and functionality with their 40/20/40 split-folding design.* What about riders in the third row? They get an available USB charging outlet
Next Time Please Hybrid or Plugin Hybrid Options!
The Santa Fe's V6 engine pounds out 290 hp and 252 lb.-ft. of torque, which is more than a standard V6 horsepower, and the Toyota Highlander and the Honda Pilot according to Hyundai. However, after testing, it is an accurate statement. Yet at the same time, the fuel economy and interior comfort are that added plus when one accounts for cost vs energy. When driving, a simple tap to the accelerator was all that was needed with this engine. This SUV had torque, power and the ability to handle the road.
So this version did not have a hybrid, plugin hybrid or electric alternative. Yet for starters, not bad since we are looking at 25 average and 32 highway in ECO MODE! So not a bad $30,000 SUV.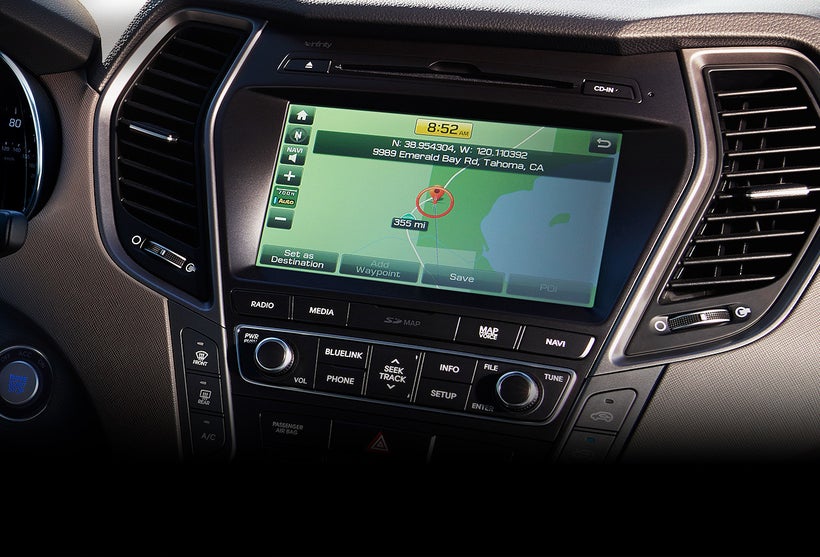 The 2017 Hyundai Santa Fe ranks 8 out of 18 Midsize SUVs according to US News and World Report.
The Hyundai Santa Fe has impressive safety, comfort, and infotainment features, and it delivers solid performance, though the Sport model's base engine is average at best. The Santa Fe's cabin is full of technology that will keep drivers and passengers safe, comfortable, and entertained.
All I do really want is to get a vehicle to test drive than can maybe be $34,750 and let me take the plugin hybrid tax break. LOL. So there we go on another episode of a test drive that should have had a plug!
REAL LIFE. REAL NEWS. REAL VOICES.
Help us tell more of the stories that matter from voices that too often remain unheard.
This post was published on the now-closed HuffPost Contributor platform. Contributors control their own work and posted freely to our site. If you need to flag this entry as abusive,
send us an email
.