A car salesman is dead after a test driver, allegedly under the influence of drugs, drove their Corvette into a tree, authorities said.
Alex Mark Demetro, 28, faces vehicular manslaughter and felony driving under the influence of drugs charges following Tuesday's horrific crash in Ontario, California.
Witnesses told KTLA that the red sports car was driving at speeds around 70 mph when it lost control and crashed into a tree just before 1 p.m.
Warren Smale, a 43-year-old CarMax salesman from Montclair, California, was rushed from the scene to a hospital, where he died, KABC reported.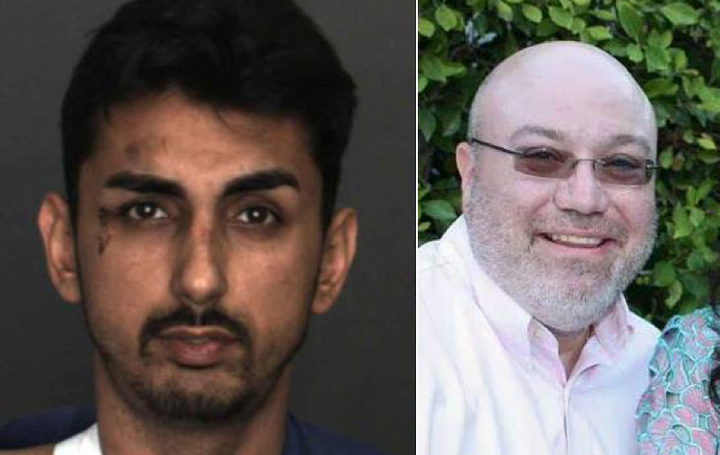 Smale's co-workers gathered at the crash site Tuesday night, covering it with candles and flowers.
"He was the guy at work that it didn't matter what kind of day you were having, he was there for you," Lydia Garrett told KTLA. "He would make you laugh. He would make you smile."
She added that he "probably had no clue" what was about to happen to him -- he was just doing his job.
Witness Paul Romo told KTLA that the tragedy made him realize how "fragile" life is.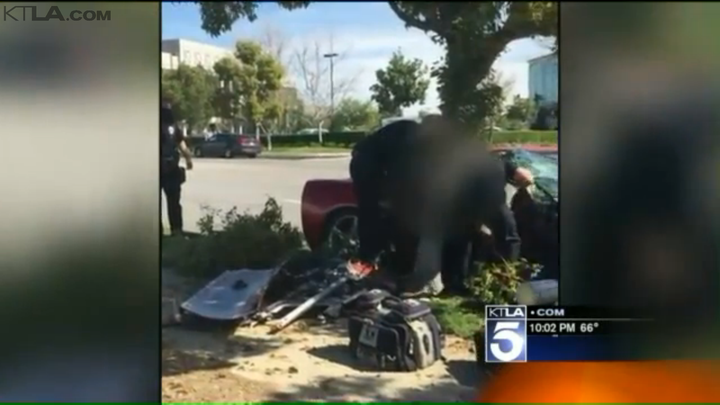 "That guy had no idea today would be his last day when he showed up to work today," he said.
In a statement released by CarMax, the dealership expressed their heartbreak over the loss of one of their own under such circumstances.
"Today is an incredibly sad day for the CarMax family. Our hearts and prayers go out to our colleague's family. CarMax is working closely with local authorities," they stated.
Calling all HuffPost superfans!
Sign up for membership to become a founding member and help shape HuffPost's next chapter