Electrified vehicles are getting a shake up now that the Porsche plugin hybrid electric vehicle (PHEV) (aka the 4S e-hybrid) is here. Luxury, refinement and serious efficiency. Really! That PHEV is exciting. For starters, the all electric range of 21 miles rated by the EPA. When you include the regenerative braking and drifting tests resulted in 30 miles all electric. That's competitive with the Cadillac ELR (not in luxury) and the BMW i8 ($10,000 more to start at $135,000). The only cars in all electric mode that do better are the Ford C-MAX and the Ford Fusion Energi at 30-40 miles all electric (don't expect the luxury).
Amazing Hybrid Electric Car
During the purely hybrid electric car test (no EV mode used), the car delivered 70-90 MPG. This makes the Porsche reign in fuel economy as a pure hybrid. It's one of the tops in the industry. The last car that got this MPG tested was a 2013 Toyota Camry hybrid electric that once got 61 MPG, but not for a long period of time..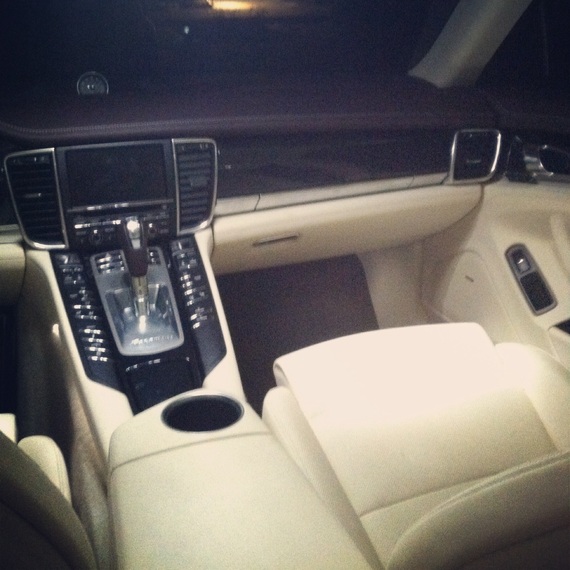 As Porsche reports, the Panamera 4S E-Hybrid was much better than the hybrid electric version. For starters, this plugin has a really powerful electric motor and "higher-performance" batteries which help aid efficiency during hybrid mode and torque during all electric.
What About Comparing to Luxury PHEV?
When including all the green higher end cars with luxury were the Tesla at pure 100 MPG all electric and the Lexus 600h L was only 23 MPG to date. While I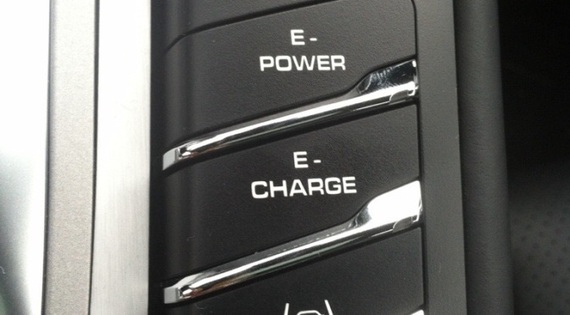 . Expect it to exceed your expectations. With all the pimped out features of comfort (even the privacy curtains); comparing to Tesla Motors all electric and the Cadillac ELR on the plugin hybrid electric.
How Much Juice and Torque is in this PHEV?
During all lithium-ion electric mode it produces 95 hp; double that of the hybrid model at 47 hp. This plugin hybrid holds 9.4 kWh of batteries vs 1.7 kWh. The electric drive on the plugin produces 95 hp, which is double the power of the previous model's electric motor (47 hp). Another part of the plugin hybrid electric car is what this one can recharge with either a 110 Volt (Plug in the wall) or 220 amp (Dryer plug) service.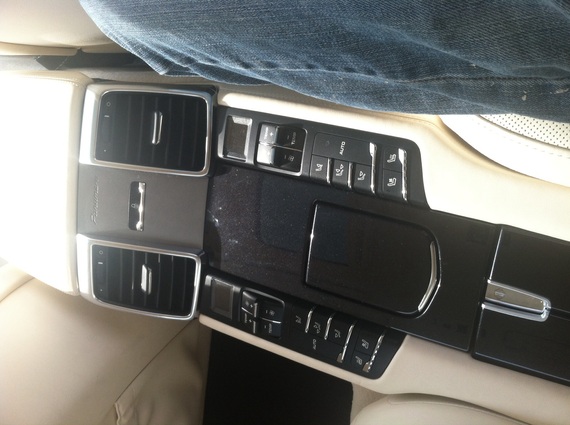 Talk about Luxury Tech
Now in a car at this price, the customer gets a bit of tech and old school luxury. The back seating of the car is as programmable as the front and then some. If the photo looks too techie, I say your side of the buttons control your air temperature, airflow and whether you want heated or cooled seating. So each seat has controllable seating settings. The only car compares to it that's green was the Cadillac ELR (with no backseat features) and the Lexus 600 H L (at 23 MPG). Although, the Lexus allowed rear passengers to control everything including the music on your side of the seating. That's luxury but next time Porsche should include speaker volume controls for each passenger. Regardless, the luxury of the custom leather and seating choices, it was luxurious and up the yeah column.
Now for speed tests: expect torque folks! The Panamera 4S plugin hybrid electric car is completely capable of zero to 60 mph in 5.2 seconds: with a top speed of 167 mph. To be fair, the Tesla Model S did better at performance. No question, but for anyone comparing to Cadillac ELR or another higher end plugins, it's the best PHEV on the market today. Let's be clear though; there is no comparison to the Tesla Model S on performance green. Tesla won that test hands down.
Tesla Watch Out! Porsche is Coming!
Tesla Motors better watch out because Porsche wants marketshare. A Tesla Model S interior is ok but excluding the one iPad dashboard the Model S it's not as high end luxury as the the Porsche. Porsche is dominating that market. So Tesla customers that want electric range but the comfort of gas just in case with more refinement would go Porsche Panamera 4S e-hybrid.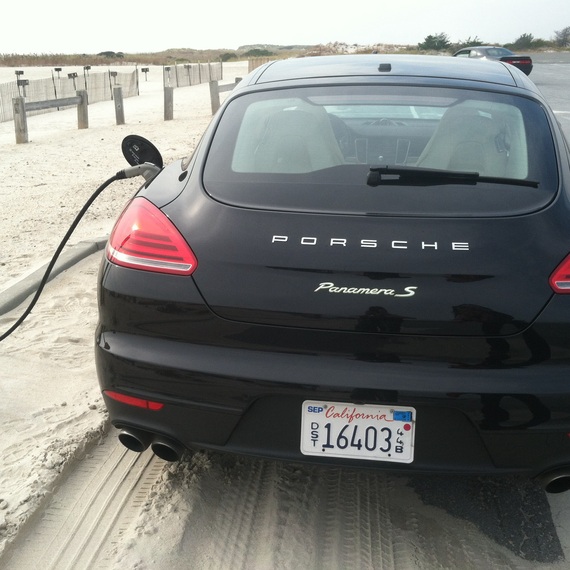 Future of Electrified Cars
Testing this car made me happy about the future of luxury green. This car would make anyone appreciate a Porsche Panamera 4S e-hybrid. It's a great looking car! Yet, the Model S is awesome too and let's not forget to always get 100 MPG and then 999 MPG. So Porsche: Please go forward and add more EV, more MPG!
Should I Get this Car?
Anyone in a Porsche dealership or wanting a green luxury car should really check out this car. It's purely amazing with all those luxury features and EV performance. It has the most depth for a plugin hybrid electric car in luxury and no compromise on the interior.
In fact, Porsche wants the readers to know the car can be more customized than a Tesla. With LED lighting and intelligent technology, this plugin comes down the road it stands out and everyone knows it's a Porsche. When onlookers see the hot green and tasteful color calipers, everyone knows what's up. This Panamera is sounding off! Green luxury cars can all be put in one sentence and we reign!
I know that if I had the money, I'd buy it parked next to all my Tesla Model S, BMW i8, BMW i3, Kia Soul EV and VW Golf EV; let's not forget the Cadillac ELR and all other green cars. However, those are only dreams, wishes and hopes for the future. Not reality.
For the person that has the money and wants the Panamera 4S should buy this plugin hybrid technology to boot. It's a great green electrified and luxurious car. It does stand out on the road and you can also feel good about it's MPG and EV modes. While it competes with pricing of a Tesla Model S P85+ you realize you get more car than a Tesla. However, let's be real though that the Tesla is better on performance than any car I've tested so far. Yet a Porsche will always be a Porsche. Since my book Build Your Own Electric Vehicle, 2nd edition had a picture of a converted Porsche to all electric I've had that affinity with Porsche. Who Wouldn't?
Popular in the Community