"If you ask me if I am fluent in Spanish, I will tell you that my Spanish is an itchy phantom limb; it is reaching for words and only finding air."
In the poem, Lozada-Oliva expresses the fleeting nature of the language in her life and connects it to her own life memories.
She continues: "My Spanish is my third birthday party, half of it is memory the other half is that photograph on the fridge; is what my family has told me."
The Boston-based artist also compares her memory of Spanish to how she remembers her parent's divorce: "chaotic, broken, something I have to choose to remember correctly."
"At first, I wanted to write a poem about how my parents met in an ESL class," Lozada-Oliva told The Huffington Post via e-mail. "My mom is from Guatemala and my dad is from Colombia and they never would have met without their common need to learn English in Boston."
"In a lot of ways I think it reflects my whole life and identity," she continued. "I'm fascinated by the fact that English and their dreams of this country brought them together and in some ways, tore them apart. But there was still love there, you know? I wanted to investigate that love."
She said the poem was also a way to find an answer to the question she often gets: "Are you fluent in Spanish?"
"Small talk questions about one's identity usually have nothing to do with them as a person," Lozada-Oliva said. "I feel that the answers people are looking for are a party trick or skillset. I wanted to write a poem that combated that."
While the artist understands that her poem is based on her personal experiences and connection to the language, she hopes the words in her poem will resonate with others in her community.
"I just hope my pocket of experience will help other Latinos and Latinas understand that their story is valuable and also needs to be told," Lozada-Oliva concluded.
Watch the full performance in the video above.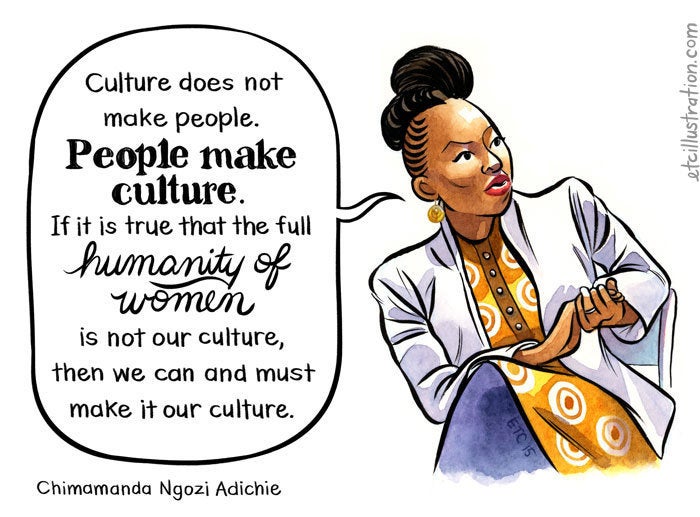 10 women on why feminism still matters
Popular in the Community