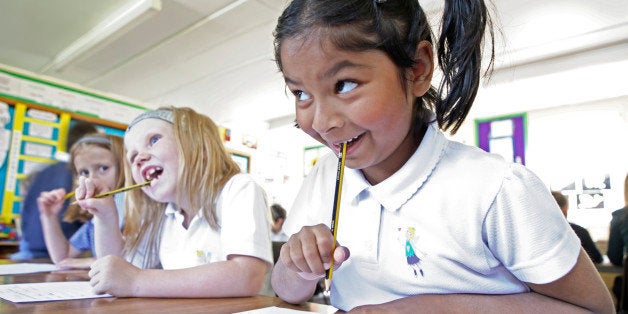 Despite the popular hand-wringing over America's schools, younger students are actually performing at significantly higher levels in reading and math than they were in the 1970s, according to a new government report released Thursday.
The report also shows a dramatic gradual reduction of the so-called "achievement gap," the gap between scores of ethnic minorities.
But the findings aren't all positive. Since 2008, only 13-year-olds posted score increases. The overall results illustrate two fundamental problems: It's easier to boost scores in math than it is in reading, and the test scores of older students have not increased.
The report, released Thursday by the National Center for Education Statistics, the U.S. Education Department's research arm, includes results on a test known that is the long-term trends version of the National Assessment for Educational Progress. NAEP is known as a gold standard of assessment, because it samples students from across the country in a secure test that does not impact teacher evaluations or student promotions. The long-term exams, called the "Trends in Academic Progress," differ from the other better-known NAEP tests because they have tested students at ages 9, 13, and 17 on the same material since the 1970s.
The report relies on NAEP data from the 2011-2012 school year, and tested 26,000 students in public and private schools. Students are measured on a 350-point scale, according to the report.
On average, 9-year-olds' scores increased from 208 to 221, or 13 points, on the reading exam between 1971 and 2011-2012. With a score of 221, students are expected to "make an inference based on explicit information in a biographical sketch," but likely can't do things like find similarities between two characters or identify a paragraph's main topic, the report says. Thirteen-year-olds' scores increased by eight points, from 255 to 263, a level which means they cannot "support an opinion about a story using details." Seventeen-year-olds only grew 2 points over that period, scoring a 287, a level at which they can "use understanding of a poem to recognize" the poem's speaker but not explain key parts of the poem's topic.
In math, 9-year-olds increased their scores from 219 to 244 -- or 25 points -- between 1973 and 2011-2012. Thirteen-year-olds showed an increase from 266 to 285, or 19 points. Seventeen-year-olds grew 2 points over that time, and actually scored 2 points below their average of 308 in 1999.
"It shows that high schools aren't doing a great job," said Mark Schneider, the former NCES commissioner who now works as a vice president at the American Institutes for Research. "Schools are lying about the quality of the education they're giving: They call pre-algebra algebra, they call algebra calculus, they're giving higher grades in teaching watered-down curricula -- because we've told them to get better."
Daria Hall, who directs K-12 at the Washington, D.C.-based education lobbying and advocacy group the Education Trust, agrees. "High school-level material is complicated and really requires deep subject knowledge on the part of teachers," she said. "Having teachers who don't know their subject knowledge, that doesn't work." She described the "notion of achieving education as inoculation," where younger students who are taught to read "are perceived as good to go, but we're falling off after that."
The scores also might mask further improvements. Since the exam is given to certain age groups and not specific grades, the population taking the test has changed. For example, Thursday's study found that 13-year-olds now are much more likely to be in seventh grade than they were in the 1970s, when most students of that age were in eighth grade. "If you think about that, these are kids that have had one year less schooling," Schneider said. "There's a heavy lift going on."
And at the 17-year-old level, said NCES deputy commissioner Peggy Carr, the flatness of scores might also reflect population changes. The dropout rate for black and Hispanic students especially, she said, has been slashed significantly since the 1970s.
"A lot more students are staying in school more than they have in the past," Carr said. With all those new students, "it's a good thing they're not going down."
In reading, the score gap between black and white 17-year-old students was cut in half, narrowing from 53 to 26 between 1971 and 2011-2012. The Hispanic-white score gap at that level was also cut in half, decreasing from 41 to 21 between 1975 and 2011-2012. In both cases, the changes can be explained by the significant score increases among minority students -- notable especially because white students only gained 4 points in that period.
"Our black and Latino 9-year-olds are performing in math where their 13-year-old counterparts were in the early 70s," Hall said. "That's real progress. We've cut achievement gaps in the early grades by nearly half. We will never say that's good enough but it's important to acknowledge the progress that we have made, especially in the context of an acrimonious education debate. People say our schools are getting worse but you have some objective evidence of people saying no, that's not the case."
Most of the movement in scores was buoyed by score increases at the lowest levels -- but top performers have been mostly flat, something that worries Schneider. "We have a consistent national policy that started in the 1990s that said we care about closing performance gaps and race gaps, and now, at least in 9- and 13-year-olds, we have actually accomplished a lot: The race gaps are closing, the bottom scores are coming up faster," he said.
"If you look at the top performers -- nothing. … I wonder the degree to which we have not paid sufficient attention to the top performers; the assumption is they'll take care of themselves, but I'm not so sure."
Before You Go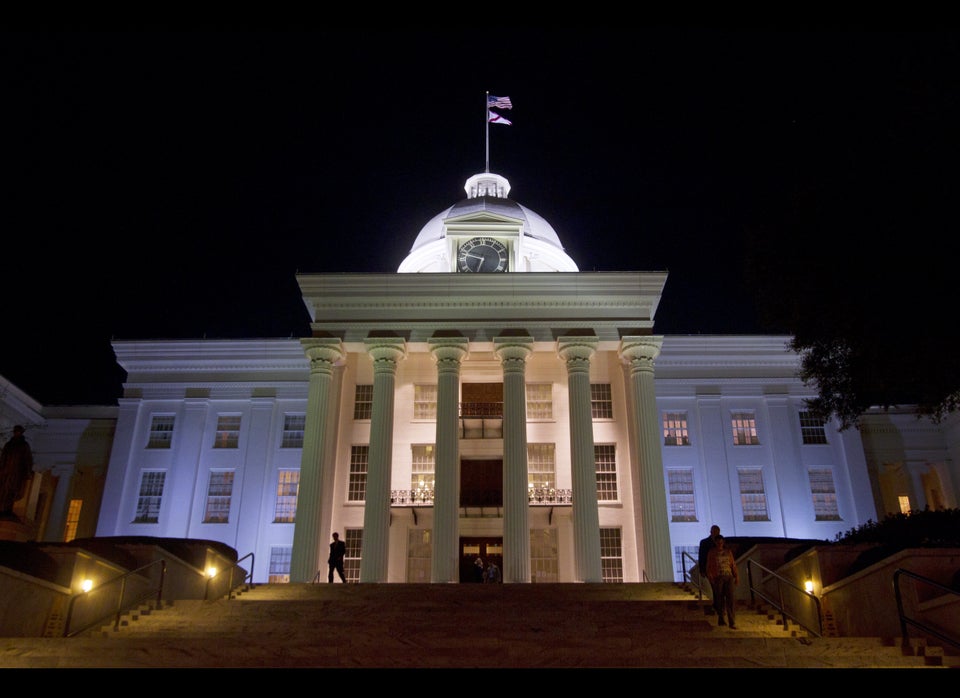 U.S. State Capitol Buildings
Popular in the Community