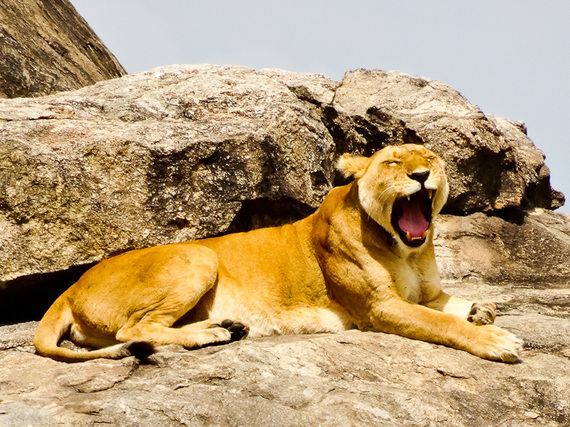 There are many reasons why safaris are such an amazing experience. I just completed a safari in Northern Tanzania and met couples on their honeymoon, families exploring scenes only accessible previously on the Discovery Channel and friends on a mission to create unforgettable memories together. All of these have one thing in common: they make human bonds stronger.
I did my safari solo, just as I've done the entire Happy Nomad Tour solo for the past 2.5 years. Though I had no one close to share the memories with, I was able to focus more clearly on what makes the experience so memorable. There is something about connecting with nature in such a profound way that forces you see things from a new perspective.
There is a lot of downtime on a safari, which is difficult at first for people used to the constant hustle of modern city life. Withdrawing from a lifestyle that is so draining of energy leaves you energized. Seeing the animals up close, so close you can hear lions sneeze and elephants pass gas, gives you a sense of both the fragility and preciousness of life. We often see ourselves as survivors for what we've gone through in life, but seeing survival of the fittest in person pushes personal boundaries of what the meaning of life is. The cycle of life shows our connectedness and interdependence.
We put the animals into our zoos and see them on our terms. On a safari the tables are turned and we see them in their own habitat. Nothing demonstrates this more clearly than seeing the Maasai, the semi-nomadic tribe inhabiting Kenya and Northern Tanzania that has struck a harmonious balance with their wild surroundings for centuries. Men graze their cattle and sheep alongside elephants and buffalo, completely in touch with nature and aware that predators watch their every move.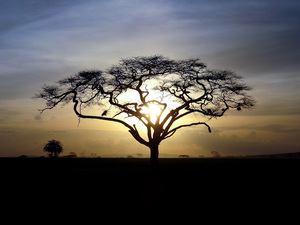 My five-day safari included visits to Tarangire National Park, Lake Manyara, Central Serengeti and Ngorongoro Crater. I chose Safari Infinity to be the conduit between myself and nature. They were extremely responsive by email and happily answered the numerous and random questions I had. Started by a Tanzanian-Canadian couple who met on a safari years ago, the Tanzanian in that equation being a safari guide himself, this chance encounter transformed into a relationship and then marriage. Their goal from the start was to enable their customers to have a similarly transformative experience, however it may take shape.
Safari Infinity has packaged tours though you can customize tours as well -- a Serengeti safari and summiting Kilimanjaro for example. Kelly, my guide, had Superman eyes. He spotted leopards in trees and endangered black rhinos on the horizon that I never would have seen on my own. The guides are university educated and happily answer questions about the animals and parks between animal sightings - pointing out symbiotic relationships between African tickbirds and giraffes, or geckos and lions.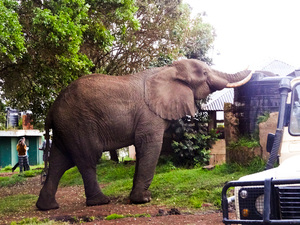 Each safari departs with a chef regardless of how rustic or luxurious you decide you want your safari to be. My chef Lolo prepared amazing breakfasts, lunches, and dinners and served as chief comedian as well. In my case I chose the cheapest safari option -- camping in tents all four nights in fenceless campsites completely open to the animals. In my last campsite, on the rim of the Ngorongoro Crater, an elephant wandered onto the camp grounds and stuck his trunk into the water tank. Locals said he is a regular and doesn't mind the paparazzi so long as he gets a drink of water.
As the safari vehicle pulled into the parking lot of The Arusha Hotel on the final day of my safari, I found myself already missing the bush. But at the same time I felt more connected to everything around me, people and animals alike.
It must be said that Africa's elephant population is plummeting due to insatiable demand for ivory. To learn more about poaching and how to contribute to the saving of the elephants, click here.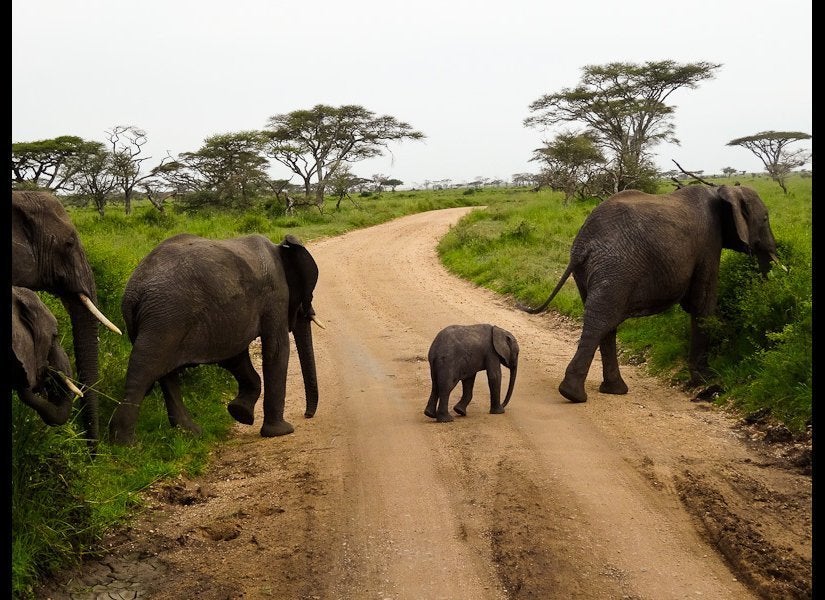 Tanzanian Transformational Safari