Confession: I am an avid couponer! I started couponing for obvious reasons: to save money! Well today I went to the grocery store to do my normal shopping. I was pulling out all of the coupons I had intended on using and in the midst of that I accidentally ripped one, right where the barcode is located. I was nervous because I know that it was a valid coupon (tested) but I wasn't sure if the cashier would accept it (approve). So I told the cashier ahead of time that the coupon was ripped. She checked the date listed on the coupon and said "no worries, if it doesn't scan I will manually type in the amount." I was thrilled! This is a $1 savings (don't judge me). But I was willing to walk away if they said they absolutely couldn't accept it. It didn't make the item I was purchasing invaluable. It simply meant I had to go "all in" and pay the full price.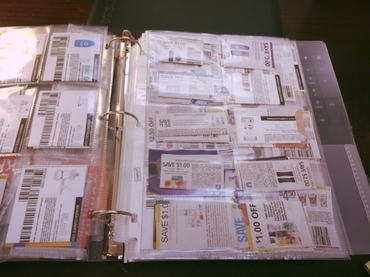 My friend and I were talking about relationships the other day. I don't know how we got to this point but he made a comment that stuck with me. He said, "No one wants to date the person that the crew doesn't like." I understood what he meant by that, but I couldn't help but think about if that is truly a weighing factor.
Is it necessary for you to make sure your prospect girlfriend or boyfriend is "approved" by the crew after they've been tested (tested in the sense that you've gotten to know them and they seem like potential)?
Typically, your friends will support whoever you decide to label your man or woman. So unless you went completely left in your selection, chances are, they will accept the person. But it's a little misleading to your significant other if the only reason why you "chose" them was because you knew they would get along with the crew. Ummm that is true, but them getting along with the crew speaks nothing on them being in a relationship with you. There has to be more to the foundation.
Have your own stance and confidence about the situation. Don't allow the crew's approval to be your divinity. You are the one that met this person, you have gotten to know them on a slightly deeper level, and you are really feeling them. So if you are convinced of that then hold tight to that and let it develop. Yes, sometimes friends can see something that we, being too involved, can't see. However, praying and having peace about the person should be the deciding factor not what the "crew" thinks. And trust me, you want to pray beforehand. Don't get deep into the relationship and then try to seek God.
It amazes me how much power people put in the hands of their friends as it comes to the approval of the person they're choosing to date. It could backfire on you because people can put on a real good show when they know they have an audience to entertain.
Some questions to ponder on:
Are you not in a healthy place in your life where you make wise and well thought out choices?
What is the ultimate goal with this person; why are you considering dating him or her?
Why do you feel it's necessary to get the crew's approval?
If the crew doesn't approve, are you willing to walk away?
If the tables were turned, how would you feel if you knew that the thing standing between you and the person moving on resides in their crew's approval? Would you still want to be with them?
The thing I liked about the situation at the store today was the cashier was familiar with couponers like me. So she knows we come into the stores armed and ready. I wouldn't bring an invalid coupon to her. She recognized that early and made a statement to ensure me that no matter what it will be taken care of in the end; whether automatically or manually.
Translation: Your crew is familiar with you and they know you don't bring random people to them. They trust that you have done your homework concerning the person you are introducing to them. So whether they do it manually or automatically, they should assure you that no matter what "they got you and they support you." So before making a decision on whether or not to date someone based on the crew's approval, take time to reflect on if that should even be a weighing factor in your decision making at all.
Pray and ask God to order your steps.
If necessary, have a conversation with the crew to gauge their thought process.
Define and make known what your intentions are with the person you're considering and
share that with the crew.
Don't sell a long term dream when you only have a short term vision. If you're considering to just casually date the person then the crew's approval won't be necessary.
P.S. You should really consider couponing.