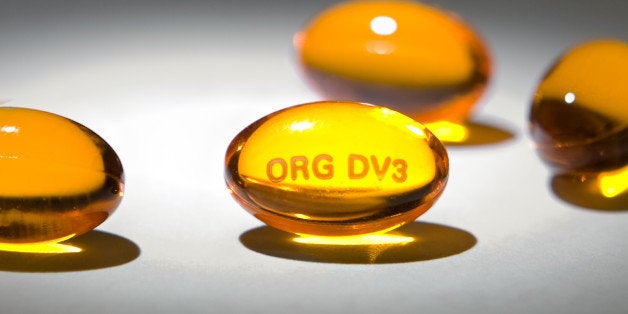 Not all men who are receiving testosterone therapy may actually need it, a new study suggests.
Research published in the Journal of Clinical Endocrinology & Metabolism shows that testosterone therapy has increased among older men in both the U.S. and the U.K. since 2000, jumping by about one-third in the U.K. and nearly quadrupling in the U.S.
However, authors of the study noted that just because a man has declining testosterone levels -- which is a natural occurrence with age, as well as as a result of some chronic conditions such as obesity and diabetes -- does not mean he actually needs testosterone therapy.
"Over the past decade, older and middle-aged men are increasingly being tested for low testosterone levels and being prescribed testosterone medications, particularly in the United States," study researcher J. Bradley Layton, Ph.D., of the University of North Carolina at Chapel Hill, said in a statement. "While direct-to-consumer advertising and the availability of convenient topical gels may be driving more men to seek treatment, our study suggests that many of those who start taking testosterone may not have a clear medical indication to do so."
Indeed, the Endocrine Society's Clinical Practice Guidelines "recommend against a general policy of offering testosterone therapy to all older men with low testosterone levels." The guidelines also state that "the recommendation not to treat asymptomatic older men with age-related decline in testosterone level places a lower value on the unproven, potential benefits of testosterone therapy and a higher value on avoiding the burdens of testosterone administration, monitoring, and cost, as well as on unknown long-term risks."
The new study is based on data from 410,019 U.S. men and 6,858 U.K. men who began testosterone therapy between 2000 and 2011. During this time period, 1.1 million men in the U.S. and 66,000 men in the U.K. had their testosterone levels tested.
Researchers found that testing rates increased from 2000 to 2011 in both countries. However, "the increased testing in the UK seems to be more targeted, identifying more individuals with reduced testosterone levels; the US seems to be testing more and more men with normal levels," they wrote in the study.
In addition, the study showed that 4 to 9 percent of U.S. men received testosterone therapy even though they had normal or high levels of the hormone.
"Particularly in the US, we observed tests in men without low testosterone levels, suggesting a larger, societal awareness of and interest in low testosterone as a diagnosis," the researchers wrote in the study.
"More concerning, we observed a large proportion of men initiating testosterone therapy without clear indication for treatment," they wrote. "In such a setting with limited evidence of efficacy and unresolved safety concerns, the medical necessity for testosterone treatment should be closely considered prior to initiation." The researchers further noted that some studies have shown risks of testosterone use, including heart attack, stroke and even death.
The Cleveland Clinic notes that testosterone naturally decreases as a man ages, though "the significance of this decline is controversial and poorly understood." Men who have actual testosterone deficiency will experience muscle mass loss, osteoporosis and decrease in body hair, among other symptoms; a man should talk to his doctor before starting testosterone therapy.
Related