Who could resist this smooshy little pit bull face? Not Erin Bird.
"He said yes," Bird says, "much to my surprise."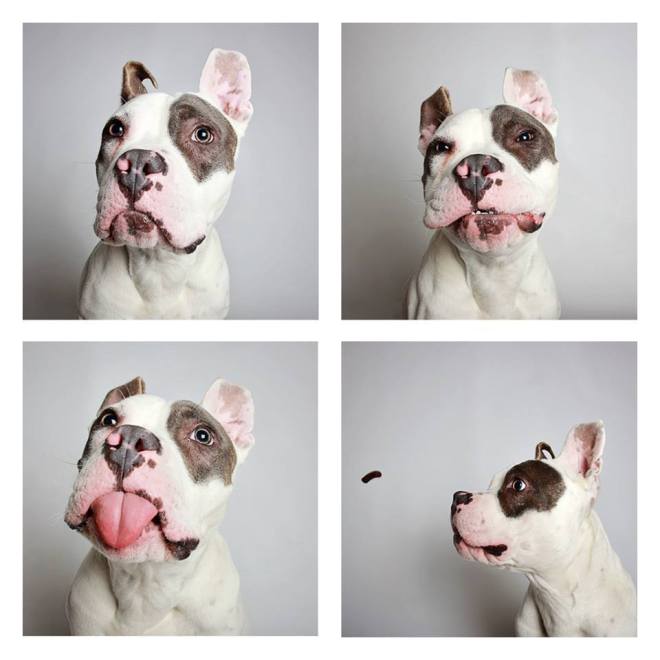 We aren't surprised at all. Would you look at this guy? Photo credit: Guinnevere Shuster
"I think [the photos show] his goofy and sweet personality," says Guinnevere Shuster, the photographer. "If his picture makes you want to reach down squeeze his face and shower him with kisses, then I've done my job because he loves to give kisses."
We'd say she did her job really well here.
Shuster's been trying out photo booth-style adoption pictures for about six months now, with great success. All these doggies now have homes:
Teton went home with Bird, a personal trainer, last week. And so far it's looking like the pup is just as great in real life as he is in the photos: he's showing some separation anxiety, but also proving himself to be a cuddler, a seeker of attention and a maker of charming noises.
"It sounds like we rescued a potbelly pig. Snort, snort, snort," says Bird.
Teton has even begun to win over Bird's 10-year-old rescue dog Moki, who is also adorable but not as easily taken in by a good picture or pig-like sounds.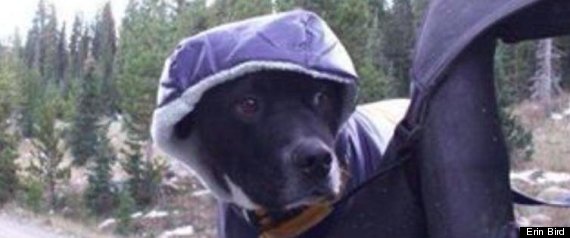 Moki wears a parka to keep warm. He's adorable. Photo credit: Erin Bird
"Honestly, I think it's too soon to be certain that he and Mok will get along swimmingly," says Bird.
But: "They are playing out back as we speak," she says. "So that makes me happy."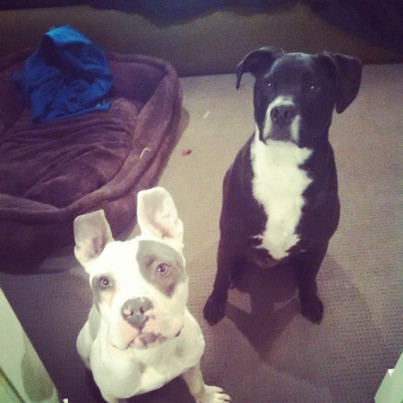 Moki and Teton. Photo credit: Erin Bird
Get in touch at arin.greenwood@huffingtonpost.com if you have an animal story to share!
Popular in the Community