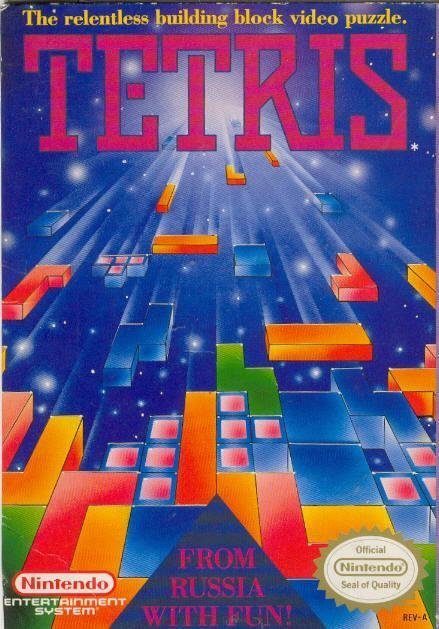 The newest, most addicting video game for iPhone is also one of the oldest, most addicting video games ever made: Tetris.
Unveiled on December 1, the classic Nintendo puzzler has already hit number-one on the iTunes paid app charts, surpassing Rovio juggernaut Angry Birds Seasons for the title. Fueling the new Tetris' success are much slicker graphics than the previous iOS version had, as well as a couple of innovative new gameplay modes that expand on and simplify the original Tetris' model.
The iPhone version of the classic game comes with three options: Marathon, One Touch and Galaxy. Those looking for the classic Tetris will want to stick with Marathon mode, which EA has reproduced smoothly for the small screen. One Touch, meanwhile, is a dumbed-down version of Tetris that gives the gamer three or four options as to where he wants his block (or Tetrimino, in the lingo) dropped on the grid, requiring only one touch of the screen to place it; it is essentially the same basic game as Marathon mode, with the addition of a countdown clock dictating how long you have to drop. One Touch greatly simplifies the amount of motion and precision needed to play on a smaller display.
Finally, Galaxy is a multi-level version of One-Touch Tetris with power-ups that challenges the player to fill out holes in a solid block by strategically aligning Tetriminos within the gaps. It has little to do with the original Tetris but it is a fun, frustrating puzzle game nonetheless.
There are also a few extracurriculars on this revamped Tetris. Social rankings track your success against that of other iPhone Tetris players around the world; T-Coins, the obligatory in-app purchase that gives you access to power-ups for Tetris Galaxy; and a T-Club, which for $3 a month or $30 a year gives you access to "exclusive content" and gives you 15 percent more value on those T-Coins.
Tetris was developed by Russian programmer Alexey Pajitnov in 1984 on an Elektronica 60 computer, and after stints on the Commodore and Amiga and Atari, among others, it hit the classic Nintendo Entertainment System and handheld Gameboy in the early 1990s. Nintendo's versions are probably the most well-known, having sold 3 million and 33 million copies, respectively.
If this sounds good to you, and you've got a few hours (or days, or weeks) on your hands, head over to the iTunes store and pick up Tetris for iPhone. With any luck, Dr. Mario won't be far behind.
Check out screenshots from the app (below).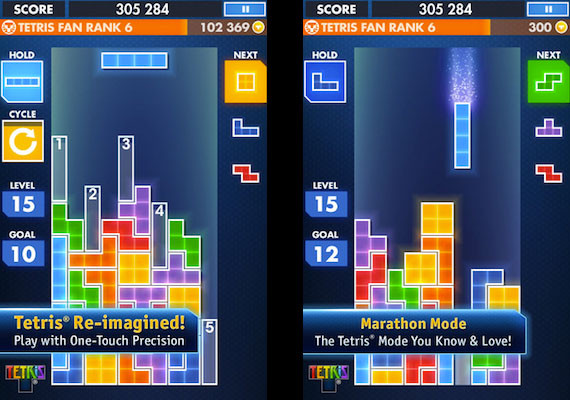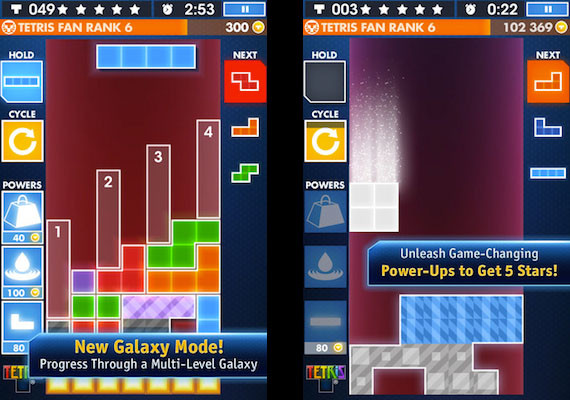 Calling all HuffPost superfans!
Sign up for membership to become a founding member and help shape HuffPost's next chapter