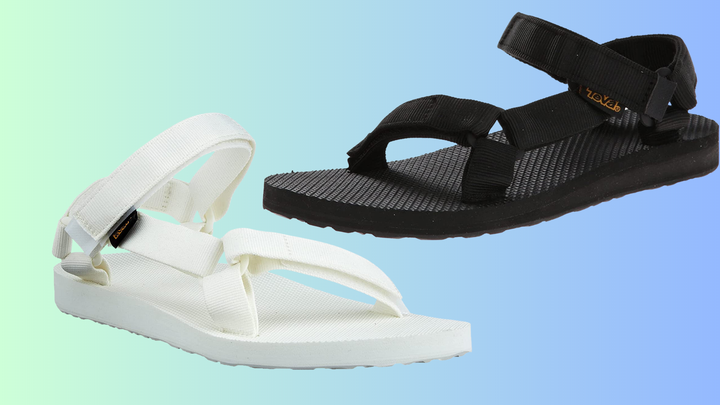 HuffPost receives a share from retailers on this page. Every item is independently selected by the HuffPost Shopping team. Prices and availability are subject to change.
But if you've been avoiding them because you don't like their signature prints (which can sometimes have a snake-y "Legends Of The Hidden Temple" aesthetic, or sometimes a "Saved By The Bell" summer yacht club vibe) or you're not sure they look comfortable, let me convince you otherwise on both fronts.
First of all, Teva's "original universal sandal" is available in approximately 40 colors in women's sizing and 30 in men's sizing on Amazon, ranging from the aforementioned prints to (drumroll ...) solids. And colorblocked solids! Take a look at a few of my favorites below: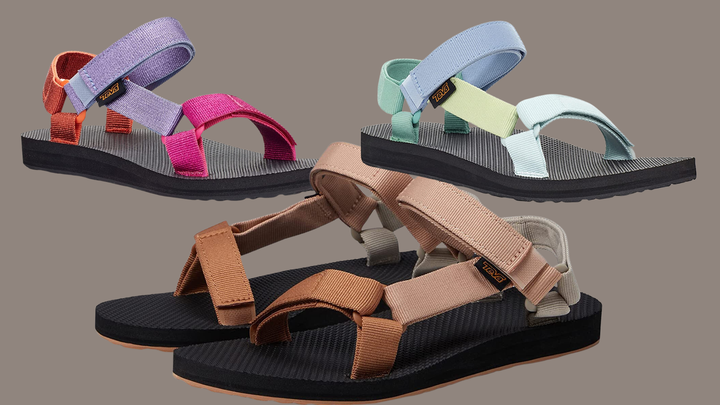 I wear them with everything from schlubby drugstore-errand shorts to casual dresses, and a colleague recently convinced me they were work-appropriate when I questioned wearing them to the office. A solid black or a fresh white pair look especially modern, if that's your thing.
But let's talk about the most important thing: comfort. I'm a New Yorker who walks at least 5 miles a day, so I've put these things to the test. And because of a number of genetic mutations, I have feet that are blister magnets. Sandals, with their myriad straps and slings, are especially blister-inducing. So when I set out to break in my first pair of Tevas and came home with not a single blister, I couldn't believe my wretched little feet. And after thousands of miles, I still haven't gotten blisters.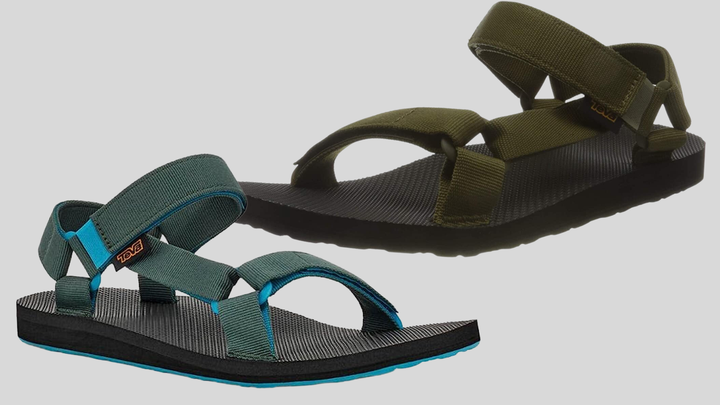 Perhaps it's due to the adjustable Velcro straps that allow you to custom fit each sandal to your own unique foot shape, but I also find that unlike leather, the grosgrain ribbon straps don't create any friction against my skin. I don't have any particular arch support needs, but I find these to sufficiently support my foot even on miles-long walks. A bonus: the footbed provides plenty of cushion walking on hard city sidewalks, and enough lift off the ground to keep my feet from touching all the gross little gifts you can find on a New York sidewalk.
In short, they've been a godsend rain or shine (yes, they hold up well in the rain!), and because they're a somewhat modest price, I now own them in four different colors. Certain shades like "retro multi" are just $30.99, whereas other shades like "desert multi" are up to $55.
Don't trust me? Check out these promising reviews.
"The TEVA Women's Original Universal Comfortable Quick-Drying Casual Sport Sandal has exceeded my expectations in terms of comfort and durability. I recently wore these sandals for a 10-day trip to Costa Rica, and what impressed me the most was that I didn't experience any foot pain or rubbing, even though I hadn't broken them in beforehand.

These sandals provided excellent arch support and cushioning, making them ideal for long walks and exploring various terrains. The quick-drying feature was a game-changer, as I could comfortably wear them in water activities and they would dry off quickly, preventing any discomfort.

The build quality of these sandals is exceptional, with sturdy straps and a durable sole that withstood the rugged conditions of hiking trails and beach adventures. They also maintained their shape and showed no signs of wear and tear even after extended use." - Eme M.
"I've owned several varieties of "water-resistant" sandals (such as keen, and sanuk) with the very purpose of using them for humid, rainforest-like climates to hike, swim, and trek through muddy or rocky terrain. These sandals far surpass the other brands I have tried. They had no break in period, they felt great to wear all day, and even after getting wet they did not make your feet feel soppy or pruney because they dried so quickly! I trekked up steep wet rocks on a hike to waterfalls and never felt that these soles couldn't keep me safe. I swam into a waterfall pond with them on, and trekked through red volcanic sand and mud which I thought for certain would stain them indefinitely - I got home, tossed them in the wash on gentle, and they came out as pearl white as when I bought them. I love them so much, I want to buy several more pairs... just because." - Bethany
"I bought one of the very first Teva river sandals back in the late 80′s, and wore them hard for at least a decade until they basically fell apart. After all this time and experimenting with other sandals that never lived up to my memory of Tevas, I finally got another pair. It was like reuniting with an old friend." - Swamp Monkey
Before You Go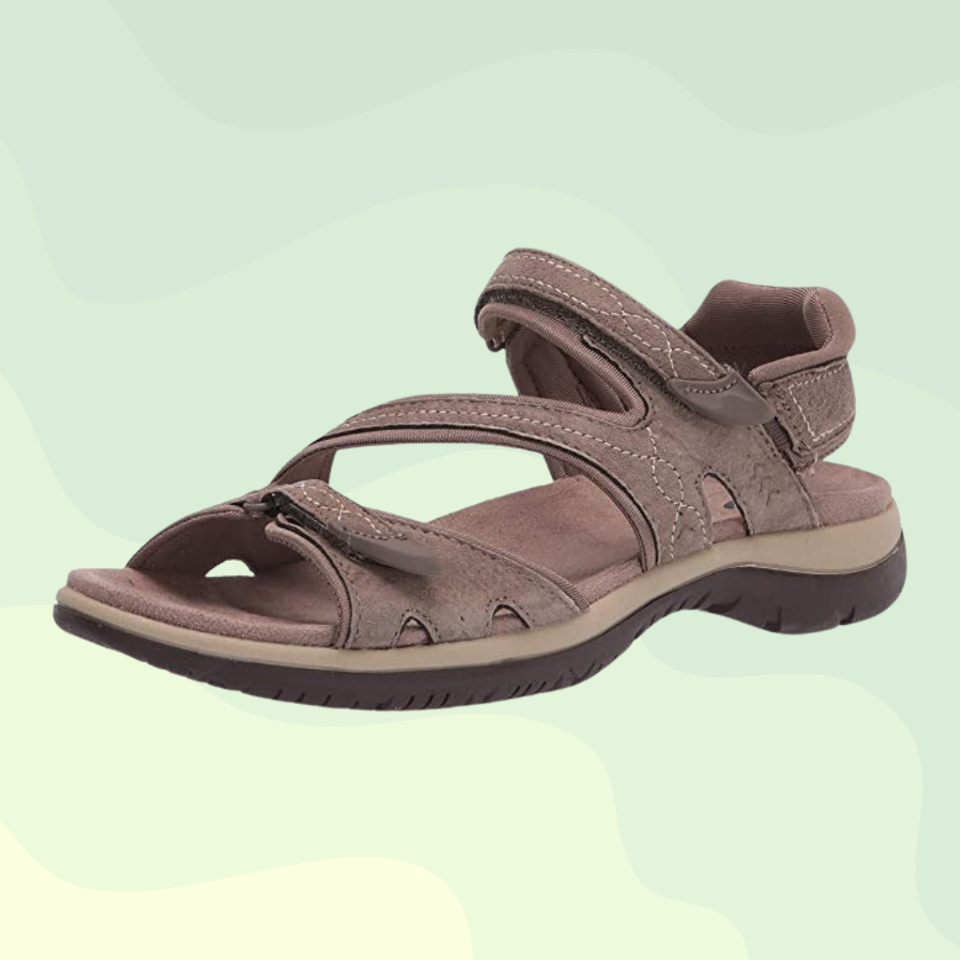 Best Sandals For Flat Feet, According To Podiatrists