WASHINGTON -- Texas State Rep. Jodie Laubenberg (R), the author of the radically anti-abortion bill making its way through the Texas Legislature this week, argued for hours on Tuesday that lawmakers should support her bill because of its strong protections for a person's "pre-born life."
The bill, HB 2, responds to "the definite death to the 70,000-plus babies who have been aborted in this state," Laubenberg said during remarks on the House floor. "HB 2 focuses on both the child and the woman."
But back in 2007, she made the case against treating the unborn as people -- at least, when it comes to qualifying for health care services.
During a House debate on an appropriations bill that year, Laubenberg, a staunch conservative, put forward an amendment that would require expectant mothers to wait three months before they could begin receiving prenatal and perinatal care under the Children's Health Insurance Program, or CHIP, a program that helps cover uninsured children in low-income families.
Laubenberg's amendment drew criticism from Democratic Rep. Rafael Anchia, who said the change would mean that more than 95,000 children, in utero, would be kicked out of the CHIP program. As the two sparred over whether that was true -- Anchia cited CHIP data from hospitals, Laubenberg alleged it was "misinformation" -- Anchia asked if Laubenberg recognized those in-utero babies as people.
"You do know, don't you, that these are U.S. citizens?" Anchia asked.
"But they're not born yet," Laubenberg said.
Laubenberg's response drew a look of shock from Democratic Rep. Dawnna Dukes, who could be seen standing next to Anchia during the exchange. Anchia also appeared to relish the moment as he pressed Laubenberg that she was now arguing against treating a fetus as a person. "That's the whole point, see?" Anchia said. "You have an anti-life amendment."
Laubenberg fired back that there is "no one more pro-life" in the House than her, and again said Anchia's data was wrong. Still, something he said must have rattled her because she pulled down her amendment.
"I will be back," Laubenberg said as she prepared to leave the podium. "But right now, out of consideration for the body, I will pull this amendment down."
Before You Go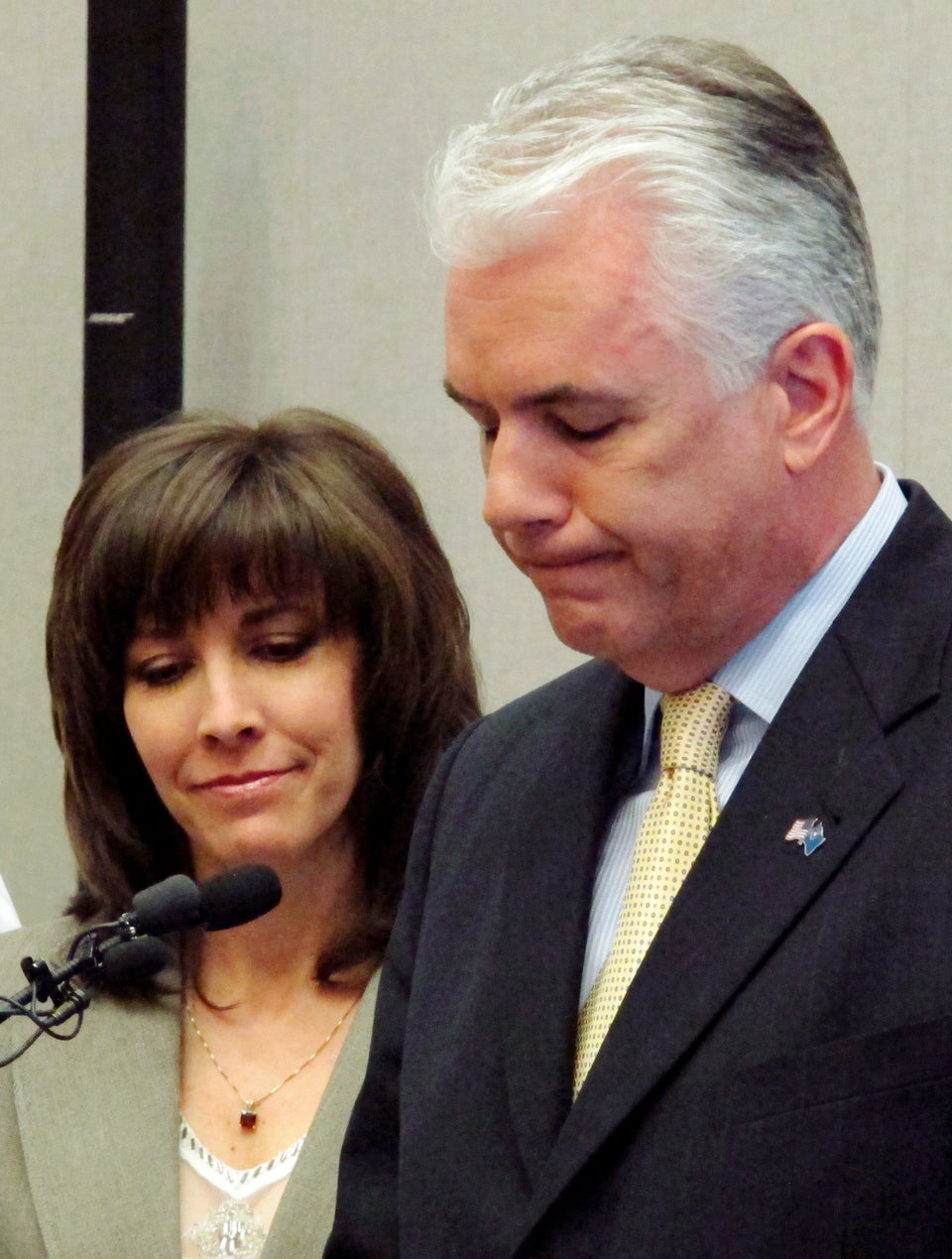 Biggest Political Hypocrites
Popular in the Community