AUSTIN, Texas -- State Democratic lawmakers put up a fight, but they knew in the end they couldn't stop Republicans from pushing through a controversial abortion bill that, as of late Friday night, was on its way to Texas Gov. Rick Perry (R) to be signed into law. So now they're turning their full attention to where they think they have the upper hand on the matter: the courts.
"The next battle is going to be a court challenge. Immediately. Without question," Democratic state Sen. Royce West told The Huffington Post. "As soon as it's signed by the governor, it's going to be challenged."
Democrats have long been arguing that the bill isn't constitutional. The legislation has four main pieces: It bans abortions at 20 weeks, it requires physicians who perform abortions to have hospital admitting privileges within 30 miles of the abortion clinic, it requires physicians to administer the abortion-inducing drug RU-486 in person (rather than allowing women to take the pill themselves at home), and it requires all abortions -- including those induced by a drug -- to be performed in ambulatory surgical centers.
The bill was written with a severability clause, meaning that if Democrats challenge one of its four core provisions in court, the other three will still take effect without their own legal challenges. West, who is a lawyer, was mum on which pieces of the bill he expects Democrats to take to court.
"There's no sense in talking about it now when we're going to end up having another battle," he said. "That's just like giving your opponents the game plan."
Still, he said that it's "real clear" the bill is unconstitutional and that people should bear in mind that other states have attempted to pass similar abortion laws and ended up in court. Most recently, a federal judge last week froze a new Wisconsin statute requiring doctors who perform abortions to have hospital admitting privileges. Similarly, in May, a federal judge granted an injunction against an Arkansas law that would have banned abortions after 12 weeks.
Democratic Texas state Rep. Jessica Farrar, who leads the House Women's Health Caucus, said she could imagine a court granting an injunction on the entire Texas law. She singled out the provision requiring abortions to be performed at ambulatory surgical centers -- a change that would lead to the closing of nearly all of the state's abortion clinics -- and said not only would that make it next to impossible for low-income women in rural areas to access abortion services, it would also triple the costs of the procedure.
"So it's the travel plus the cost of travel plus the loss of work plus child care plus the cost of the procedure," Farrar said, suggesting that all those added barriers put the law in conflict with the Supreme Court's ruling in Roe v. Wade.
"It will all be litigated," Farrar said.
Support HuffPost
The Stakes Have Never Been Higher
Before You Go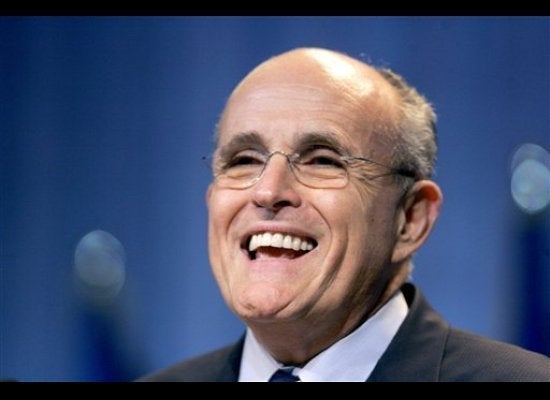 Out-Of-Touch Politicians
Popular in the Community