Kryston Skinner knew little about abortion before going to a Texas clinic in 2015, ready to end her pregnancy. She simply knew at 24 she wasn't ready to be a parent.
Texas law requires women seeking an abortion to begin the three-day process with a state-mandated booklet, "A Woman's Right to Know." Rather than finding useful information in it, Skinner, who said she was certain she wanted the procedure, was filled with fear after reading debunked claims and bad science.
"Essentially what it says is that when you get an abortion, you stand the risk of breast cancer, infertility and death from bleeding out," Skinner said of the booklet.
Last week, the Texas Department of State Health Services released a revised version of "A Woman's Right to Know." The new version, medical professionals and abortion rights advocates say, has even more inaccuracies.
Heather Busby, executive director of NARAL Texas, which advocates for abortion access, said the updated version fails to correct any of the medical inaccuracies from earlier iterations and "has gone even further adding more coercive language."
"It's outdated information. It's biased and it's misleading."
The booklet uses language like "your baby" in place of medical terminology like "embryo" and "fetus" and discouragingly approaches abortion as an inherently risky procedure. According to the American Journal of Public Health, first-trimester abortions carry a less than 0.05 percent risk of major complications that could require a hospital visit.
The booklet begins with a section about fetal pain and implies it can be felt before 20 weeks of development. The claim is contrary to the American Congress of Obstetricians and Gynecologists' position that fetuses lack the capacity to feel pain until into the third trimester.
Other sections in the booklet state that women face the risk of depression, suicide, breast cancer and infertility as a result of an abortion. A 2008 report from the American Psychological Association found there is no such link between abortion and mental health risks, while the American Cancer Society says there is no cause-and-effect link between a woman having an abortion and developing breast cancer.
"The way I felt after hearing that, I was terrified," Skinner said. "Not only does cancer run in my family, not only do I really want to be a parent someday, I'm also not ready to die because I'm unprepared to be a parent right now."
The misinformation in the booklet drove Skinner to seek dangerous alternatives for ending her pregnancy.
"I looked up all the medicinal things you can take," Skinner said. "I even looked up a pill you can get in Mexico for stomach ulcers that's supposed to include an abortion."
Busby said the booklet is clearly intended to "alarm someone who is seeking an abortion."
The booklet is the result of a law passed in 2003 that added several layers of restrictions to abortion access, including multiple in-person trips, a forced sonogram and a waiting period.
A study by the Informed Consent Project out of Rutgers University found that the previous version of "A Woman's Right to Know," which is largely similar to the most recent revision, found that 30 percent of all statements made in the booklet are medically inaccurate. Of statements about the first trimester, nearly half of all the statements had medical inaccuracies.
"The booklet is an attempt to kind of step in between the patient and her clinician and try to dissuade her from having the abortion," Grossman said. He noted a small consolation: health care providers likely inform patients that clinics are legally required to hand out the booklet but that certain segments of it are untrue, he said.
Skinner did ultimately undergo a clinical abortion and now works as an organizer for Texas Equal Access Fund, a group that offers financial assistance to women seeking abortions in the fewer than one dozen clinics left in Texas.
"Not wanting to be a parent was enough of a drive for me to go through with my abortion," she said. "And I don't regret it."
CORRECTION: A previous version misidentified Skinner's employer as Fund Texas Choice. She works the Texas Equal Access Fund.
Before You Go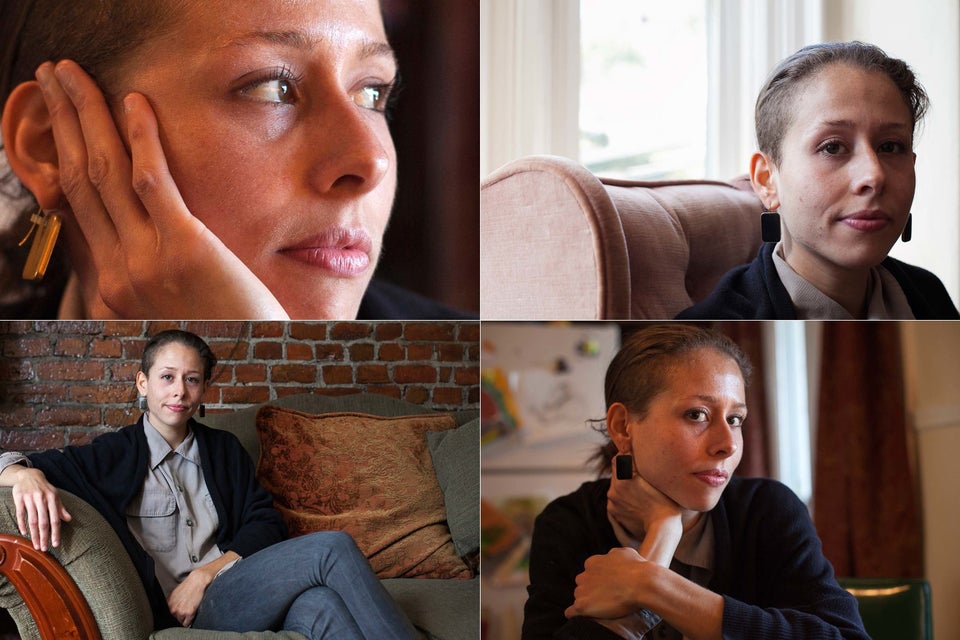 Abortion, After the Decision
Popular in the Community