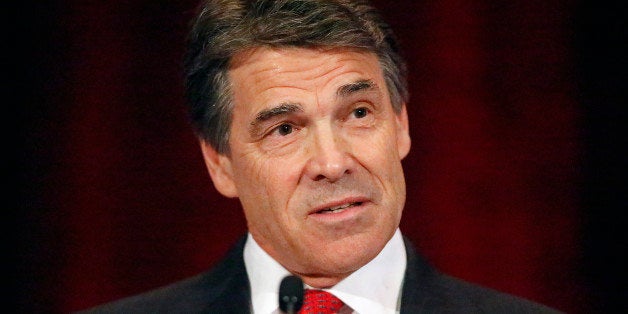 In May of 2013, Texas had 41 licensed abortion clinics to serve its more than 5 million women of reproductive age. On Monday, if a major provision of a new anti-abortion law went into effect, the state would have been left with only seven clinics -- all concentrated in urban areas of the sprawling state.
But on Friday, U.S. District Judge Lee Yeakel blocked the controversial measure in a lawsuit brought by the Center for Reproductive Rights on behalf of several abortion providers. The state will appeal the ruling.
The law signed by Gov. Rick Perry (R) in 2013 requires all abortions to take place in ambulatory surgical centers (ASCs), or mini-hospitals. Most of the 19 abortion clinics that remain in the state cannot afford to undergo the extensive renovations and pay the monthly operating costs to become an ASC, so they would have to close.
The new law, HB2, also bans abortions after 20 weeks of pregnancy, requires abortion providers to obtain admitting privileges at a local hospital, and limits how doctors can administer non-surgical medication abortions.
The Center for Reproductive Rights filed its lawsuit earlier this year against the admitting privileges provision of the law and the provision requiring clinics to become ASCs. The group claims that the law is not designed to protect women's health, but to eliminate access to safe and legal abortions across the state.
"The court has made clear that women's well-being is not advanced by laws attacking access to essential health care, and that rights protected by the U.S. Constitution may not be denied through laws that make them impossible to exercise," said Nancy Northup, CEO of the Center for Reproductive Rights, in a statement after the judge ruled.
"Texas women still face serious threats to their rights, health, and ability to obtain safe, high-quality reproductive health care from reputable doctors in their communities," Northup added. "But at least for the moment, today's victory is vital in preventing politicians' scorched-earth assaults on women's health care from causing even more harm than they already have."
Republican lawmakers have claimed that the new law is necessary for women's safety. But two of the state's expert witnesses, Drs. Mayra Jimenez Thompson and James Anderson, admitted to having been coached by Vincent Rue, an anti-abortion marriage therapist who has been discredited as a witness in previous abortion cases. According to Mother Jones, Rue has claimed that abortion "reescalates the battle between the sexes" and "increases bitterness toward men."
If the judge had allowed HB2 to go into effect, large swaths of the state would be without an abortion provider. The Huffington Post reported earlier this year that "back-alley" abortions are already making a comeback in the state, particularly in the Southwest part of Texas near the Mexico border. Because women in the Rio Grande Valley already have to drive roughly 250 miles to the nearest abortion clinic in San Antonio, some have opted to buy abortion-inducing pills on the black market and administer them themselves.
Women's health advocates worry that a lack of access will drive women to illegal, unsafe clinics or bring back the days of women using sharp objects to end their pregnancies as they did before abortion became legal in 1973.
"Women will resort to other means to try to terminate a pregnancy, which will put their lives at risk," Hal Lawrence, CEO of the American College of Obstetricians and Gynecologists, told reporters this week.
This story has been updated to reflect Judge Yeakel's ruling.
Before You Go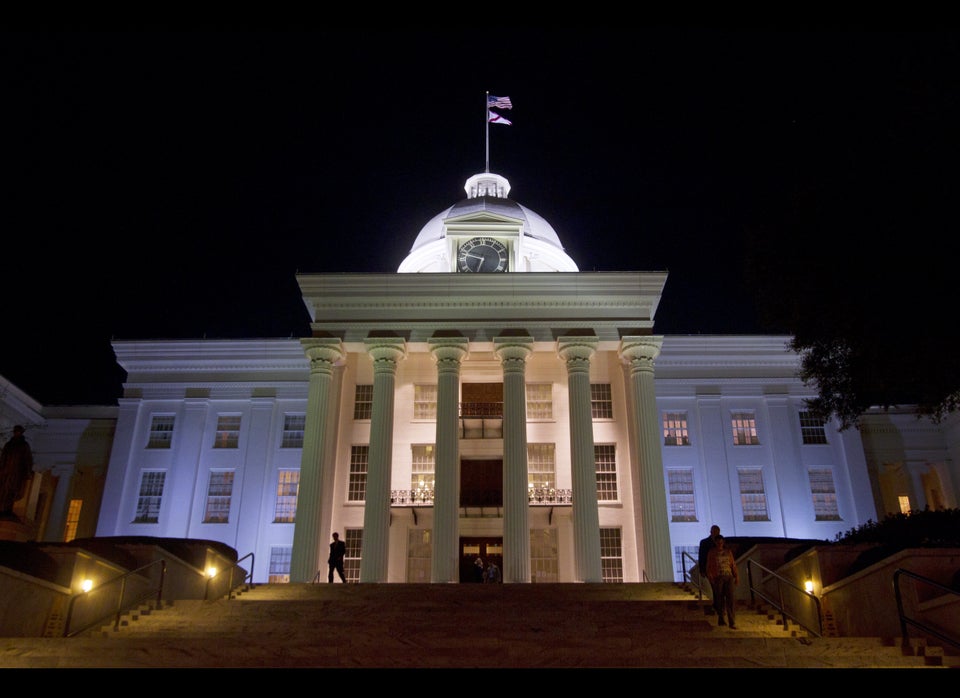 U.S. State Capitol Buildings
Popular in the Community