Thirteen abortion clinics shut down in Texas overnight after a federal appeals court decided to allow a strict new anti-abortion law to go into effect. The closures left only seven providers in Texas, and all are concentrated in urban areas. Abortion providers are now scrambling to inform women that their appointments were canceled for the coming week and help them find other options.
Staffers at Whole Women's Health, which operated a clinic in McAllen, is trying to get in touch with "35 to 40" women who were on the books for abortion services this week. Amy Hagstrom Miller, the CEO of Whole Women's Health, told reporters on Friday that her staff is trying to help women travel to San Antonio to the nearest remaining abortion clinic now that there are no clinics in the Rio Grande Valley near the Mexico border.
"The need for the care in the Valley still remains," she said. "We still have so many women coming to our doors asking for help. We're going to do our best to try to get women to the help they deserve and need in the short term."
The law that is now in effect in Texas requires all abortion clinics to become ambulatory surgical centers, or mini-hospitals. Most clinics cannot afford the extensive renovations, which include things such as specific ventilation systems and hallway widths.
Another provision of the same law requires all abortion providers to have admitting privileges at a local hospital, even if there is no hospital in the area willing to grant such privileges. The two provisions together have closed about 80 percent of the 44 clinics that were operating in the state just a year ago.
Republican lawmakers and anti-abortion activists claim the law is intended to protect women's health. "Women will be safer from Big Abortion's deadly, neglect [sic] and callous practices as a result of this courageous 5th Circuit Court ruling," said Americans United for Life President Charmaine Yoest. "Women won in Texas today. Without today's ruling, women and their unborn children would bear the deadly risk of abortion clinics that operate with substandard practices."
Reproductive rights advocates argued in court that the abortion restrictions are not intended to protect women's health, but to cut off women's access to safe, legal abortion. About 1 million women in Texas will now have to drive 300 miles round-trip to get to the nearest clinic. Since clinics began closing earlier this year, women have already been going over the border to Mexico or resorting to the black market to buy abortion-inducing drugs they can administer themselves.
"Beginning today we will see the dire effect on woman and families in Texas," Hagstrom Miller said.
Stephanie Toti, senior counsel for the Center for Reproductive Rights, said her group plans to appeal the court's decision as soon as possible. "The situation on the ground in Texas right now is urgent, and we expect to take very swift action," she said.
Toti predicts the Texas case will make its way up to the U.S. Supreme Court "sooner than later." If that happens, the case would be a "showdown we have not seen in two decades" since the high court upheld the constitutional right to abortion in Planned Parenthood v. Casey, said Nancy Northup, president of the Center for Reproductive Rights.
In the meantime, however, women in Texas will be scrambling to find providers.
"Our hearts are broken on behalf of the women and families in Texas that have been left behind," Hagstrom Miller said.
Support HuffPost
The Stakes Have Never Been Higher
Before You Go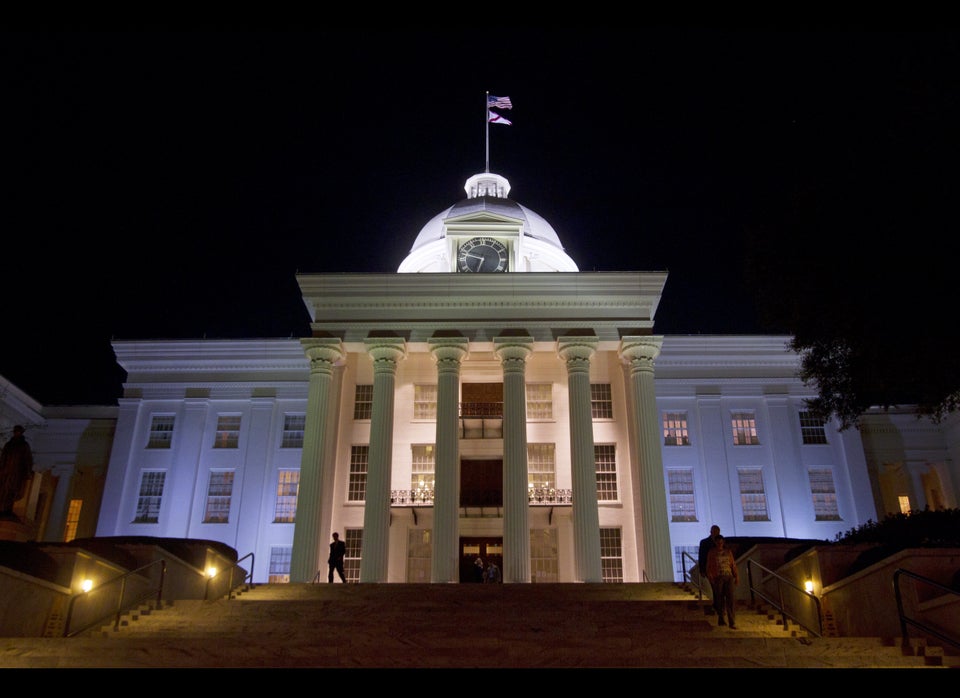 U.S. State Capitol Buildings
Popular in the Community