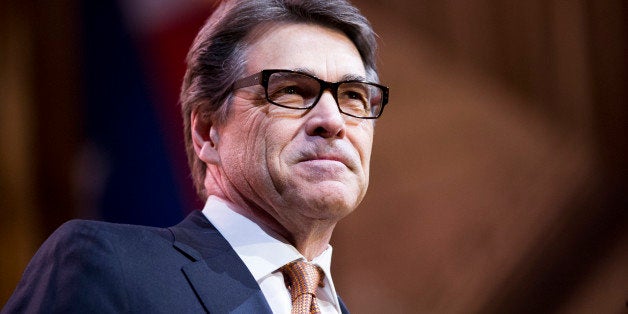 Just days after a federal appeals court upheld two parts of a sweeping anti-abortion law in Texas that would force many clinics to shut down, the Center for Reproductive Rights filed a new suit against the law in hopes of allowing some of the clinics in the state to remain open.
The federal lawsuit, Whole Woman's Health v. Lakey, seeks to block the two parts of House Bill 2 that are most likely to shut down the majority of the state's clinics when it takes effect in September. First, it challenges the requirement that all abortion providers must have admitting privileges at a nearby hospital. Two abortion clinics in McAllen and El Paso, Texas, are the only ones left in their communities and say they have not been able to persuade local hospitals to grant their doctors admitting privileges.
The lawsuit also seeks to block the bill's requirement that all abortion clinics must become ambulatory surgical centers, or mini-hospitals. Only six clinics in the state are currently licensed ASCs. The rest would have to build entirely new facilities from the ground up, undergo costly renovations, or shut their doors.
"We filed this lawsuit to stop the second-largest state in the nation from plunging millions of women back into the darkness and grave danger of illegal abortion that Roe v. Wade was supposed to end," said Nancy Northup, president and CEO of the Center for Reproductive Rights.
Northup said that if the law is allowed to remain in effect, fewer than 10 clinics will be able to stay open to serve Texas' 13 million women. Some women in rural parts of the state would have to travel as many as 1,000 miles round trip to access abortion care, she said.
Twenty-four clinics have already closed in Texas as a result of abortion restrictions passed in the last three years. The state bans abortions after 20 weeks of pregnancy, restricts doctors from prescribing women an abortion pill to take at home, and requires women to get an ultrasound before an abortion and wait 24 hours between having an in-person consultation and getting the procedure.
Republican supporters of the laws say that they are intended to protect women's health.
"The people of Texas have spoken through their elected leaders and in support of protecting the culture of life in our state," Texas Gov. Rick Perry (R) said in a statement after the court's decision last week. "Today's court decision is good news for Texas women and the unborn, and we will continue to fight for the protection of life and women's health in Texas."
Meanwhile, opponents of the law maintain that it's politically motivated.
"There is no question that the politicians who passed this law intended this as the final blow in their assault on women's constitutional right and ability to safely and legally end a pregnancy in Texas," Northup said.
Calling all HuffPost superfans!
Sign up for membership to become a founding member and help shape HuffPost's next chapter
BEFORE YOU GO
PHOTO GALLERY
GOP's War On Sex