Since Texas' sweeping new anti-abortion law went into effect last November, the number of legal abortions performed in the state has dropped 13 percent, according to a new study released Wednesday by the The Texas Policy Evaluation Project.
The report finds that the number of reproductive-age women living more than 200 miles from a provider has increased nearly 30-fold over the past year, since 19 of the 41 clinics in Texas have had to shut down as a result of Texas' many new restrictions on abortion clinics. And while the overall abortion rate has dropped dramatically, second-trimester abortions have gone slightly up as a percentage of all abortions, suggesting women are being forced to wait later into their pregnancies to have the procedure.
The study looked specifically at the effects of HB 2, a law that was passed in the summer of 2013 and partially went into effect in November. The law limits medication abortion, a popular non-surgical method that is often preferred in the first trimester; requires abortion providers to have admitting privileges at a local hospital; and bans abortions after 20 weeks of pregnancy. In September, a fourth provision of the law will take effect requiring all abortions to take place in ambulatory surgical centers, or mini-hospitals.
Many clinics have already had to shut their doors because their doctors could not get admitting privileges at a nearby hospital. Hospitals often turn down abortion providers for political or logistical reasons having nothing to do with the provider's competence or safety record. When the final portion of HB 2 takes effect in September, all but six of the state's remaining clinics are expected to close.
The study finds that as a result of reduced access to abortion, there were 9,200 fewer legal abortions in Texas over the past year than in the previous year. But that does not necessarily mean that all the women are simply going through with their pregnancies, said Daniel Grossman, the author of the study and vice president for research at Ibis Reproductive Health. He said he does expect the unintended birth rate to rise, especially considering the combination of abortion restrictions and the state's massive cuts to family planning funding in 2011. But many women, he believes, are likely resorting to illegal and unsafe methods of self-inducing.
Researchers "suspect that self-induced abortion will rise in Texas as access to clinic-based care becomes more difficult," Grossman told The Huffington Post. "Depending on the method used and when in pregnancy women attempt to do this, there may be health risks for women associated with self-induction."
Grossman plans to study self-induced abortion in Texas in more depth over the next year. He said it is also likely that women are traveling out of state for the procedure -- although that will become more difficult as neighboring states continue to enact similar restrictions.
"Historically, few Texas women have traveled out of state, but more women may be forced to do so given the long distances many women need to travel to access a provider in Texas," he said. "This additional travel certainly raises the cost to women of obtaining an abortion."
When the clinics forced to close in September leave the state with six ambulatory surgical centers concentrated in urban areas, it will be even more difficult for women to access the procedure.
"It does not appear that the existing [ambulatory surgical centers] could meet the demand for abortion services for the entire state when the final provision of HB2 goes into effect," said Grossman.
In addition to clinics closing, one significant effect of the new law is that medication abortions have dropped by 70 percent. Many women seeking abortion early on in their pregnancy preferred medication abortion, because they could avoid a surgical procedure and take a regimen of prescription medication at home. But the new law requires women to take the pills in front of a doctor at an outpatient surgical center, which dramatically reduces access to the medication for women who do not live near such a facility.
While medication abortions have reduced dramatically, the report found a "small but significant increase" in the rate of second-trimester abortions, which suggests the lack of access to abortion is forcing women to wait longer to have the procedure. The longer a woman waits to have an abortion, the more likely she is to experience a medical complication.
"There is no evidence that any of the provisions in this law has improved the safety of abortion in the state," said Grossman. "They have just made it harder for women to access the services they want and need."
Before You Go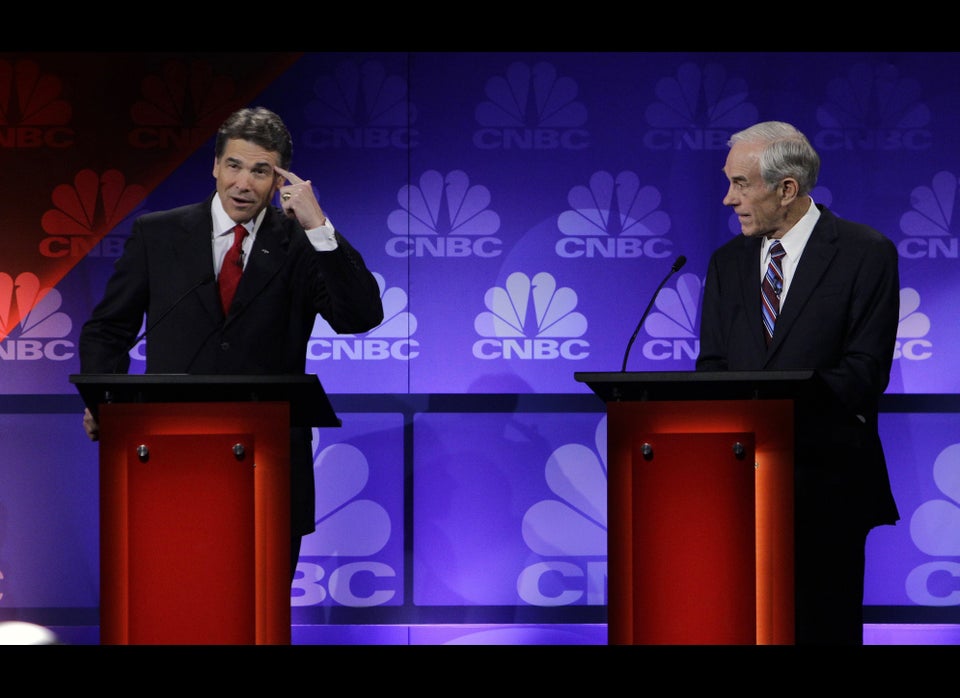 Rick Perry's Gaffes
Popular in the Community