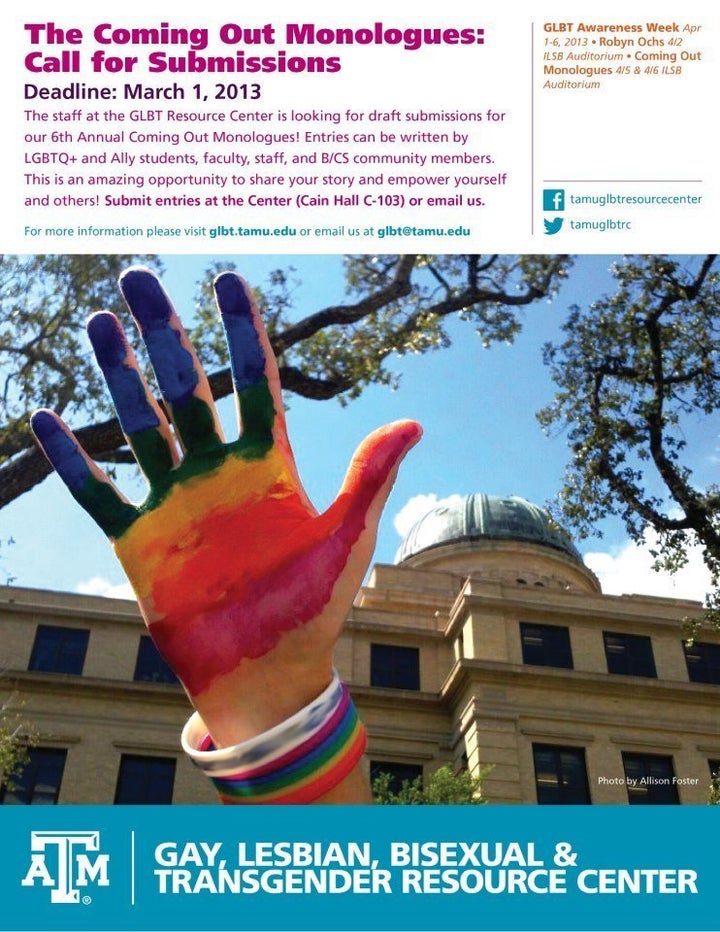 A new bill before the Texas A&M Student Senate that campus GLBT activists are calling discriminatory has generated controversy, leading up to an open forum on the measure during the middle of Gay, Lesbian, Bisexual and Transgender Awareness Week on Wednesday.
Senate Bill 65-70, sponsored by Chris Woolsey, would call on the Texas A&M administration to allow students "who object, for religious purposes, to the use of their student fees and tuition to fund this center to opt out of paying an amount equal to their share of the Center's funding from their fee and tuition bills." The bill is specifically geared towards the GLBT Center, and does not allow students to withhold their fee money from other groups to which they object.
"It's a good way of masking prejudice and discrimination against the [GLBT] community," GLBT Aggies Vice President Maria Miguel said, according to Texas A&M student newspaper The Battalion. "It's making the people who are very against the [GLBT] community sound really nice by using religion as a cover-up."
The Battalion reported that withholding funds from the GLBT center would allow students who opt out to save about $2 each.
Woolsey did not respond to requests for comment by The Huffington Post, but at a March 20 student senate meeting, he said allowing students to withhold even a minimal amount of money is worth it.
"There is not a traditional family values center that will promote the opposite of what the GLBT center promotes," Woolsey said. "Since we are funding one of those and not the other one, I believe that students should be able to choose whether to pay for it or not."
"Basically [the bill is] a way to institutionalize discrimination using the guise of religion," Breeding told the Dallas Voice. "They couldn't put it into effect because the Supreme Court's already ruled on it. It's a hurtful bill. It's another bill that's targeting the LGBT community here."
Calling all HuffPost superfans!
Sign up for membership to become a founding member and help shape HuffPost's next chapter
BEFORE YOU GO
PHOTO GALLERY
The Least-LGBT Friendly Colleges, According To The Princeton Review