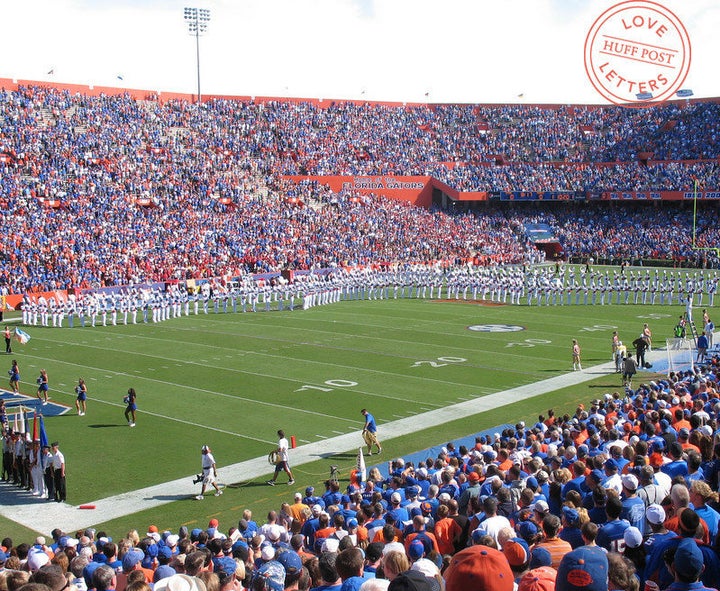 I know, whether you're a die hard Aggie that's a part of Aggie Faithful or if you jumped on the bandwagon so late that you're just running behind it, you've read more than enough articles about Texas A&M's magnificent upset over the top ranked Alabama Crimson Tide. And it was just that, nothing short of magnificent.
It took me half a week to calm down and really understand, realize, and be able to explain in detail exactly what this means for Texas A&M, our football team, and for Aggie athletics in general.
To the SEC: Welcome to Texas A&M, where we fight hard, long, and with true spirit and class.
A few weeks ago after a devastating weekend for Aggie athletics, with volleyball losing, soccer losing, and football's crushing loss to LSU at Kyle Field, I explained how in the SEC we would go through struggles and it was time for our athletics to truly answer the question once and for all, 'Are the Aggies ready for SEC play?'
In my last article, I wrote how I have never been more proud to be called an Aggie, and once again I must say that this weekend has topped even that momentum.
Not only did Texas A&M bounce back from morale and momentum crushing losses in almost every fall sport, but we have excelled and I know this is a fact that you already know. But let's look at the totality of what the fall semester has amounted to.
First of all let's look at volleyball. After a third place finish in the Big 12 and a 74 percent win percentage, Texas A&M took over the SEC West with a win percentage of 80 and claiming first in the west and second overall in the SEC and looks to do damage in the NCAA tournament.
As far as soccer goes, A&M continued it's domination. Coming into the SEC Texas A&M faced powerhouses like Florida, but still captured the SEC West crown and looks to continue to roll as they play Oakland in the second round of the NCAA tournament on Friday.
We all know how football has faired and behind a freshman quarterback that had tough challenges starting from week one, he finally beat a top five team and it couldn't have been at a better time. Looking back at how the Aggies fared against Florida and LSU and lost there was no excuse, it was just the way football works. The team that makes the least amount of mistakes wins a close battle of top 10 teams. Now I can gladly say that head coach Kevin Sumlin has made Texas A&M into an elite program (how long he will stay is a question for a different day).
Who would've thought going into the first year in the SEC that the Aggies would have TWO SEC West Champions and the football team would be second place in the West -- only to Alabama -- and controlled it's own destiny to stay there.
We did officially receive our welcome a few weeks ago, but we've proven that we're not only tough enough to play in the SEC, but that the SEC may not be tough enough to play with us.
Questions still linger with both the men's and women's basketball team (more so the men), but then again not many thought that we could achieve what we've already accomplished.
To my fellow Aggies: Sit back and enjoy the rest of the football season knowing that history has been made. Watch Johnny "Football" Manziel in New York compete and win the Heisman convincingly after Oregon and Kansas State lose to teams that do not compare to the competition that A&M has faced. Most importantly, enjoy all Aggie athletics for as we have known for decades now. "We've seen 'em lose and we've seen 'em win, but we've never seen 'em quit." So enjoy the rest of the year knowing that Texas A&M is finally getting its due respect.
REAL LIFE. REAL NEWS. REAL VOICES.
Help us tell more of the stories that matter from voices that too often remain unheard.