After delivering an impassioned sermon on behalf of the lesbian, gay, bisexual and transgender (LGBT) community, Rev. Joanna Fontaine Crawford re-installed the flag for the fifth time on Aug. 23 at a service, The Austin American-Statesman reports. This time around, the flag has the church's name and telephone number written on it as a precaution.
"One of the things that we refuse to whisper is that we are a deliberately welcoming, inclusive place of worship," Crawford said during the service. "And we celebrate the lives and loves of those who are lesbian, gay, bisexual, transgender and queer."
As the flag was installed, she said, "May this sign, may this flag serve as a beacon to all who drive by to know that they are welcome here."
We applaud you and your congregation, Rev. Crawford!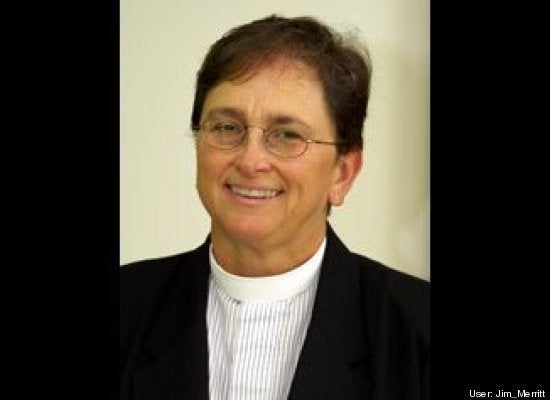 Most Inspiring LGBT Religious Leaders
Popular in the Community